Our Top 5 Mountain Restaurants
Lunch is nearly as important as the skiing after all...
Whether it's to thaw out and refuel when it's snowing a blizzard outside, or to dine al fresco on a sun-drenched terrace whilst lapping up the admirable mountain views, there's no shortage of reliable mountain restaurants... 21 on and off the piste to be exact, each with more charm and charisma than those in many purpose built resorts
Aaaand, the best bit - all of them have table service! None of this self service malarkey where; the pasta stays stuck together whilst being kept warm under the heater, the wine is served in plastic cups, there's no where to sit unless you co-ordinate people on arrival with military precision, god awful coffee and horrible loos! Lunch is nearly as important as the skiing some would say and it's made easy in Vaujany for you!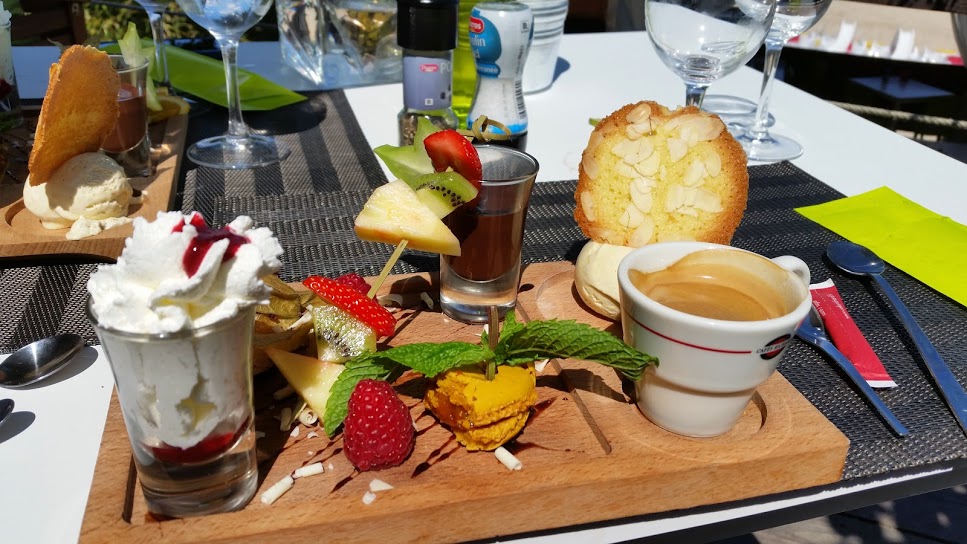 Where to go?
You truly are spoilt for choice! There is the full monty three course, truly delicious, wine fuelled terrace lunches that put a dent both in the wallet as well as the afternoon's skiing plans. But we are also blessed with plenty of great food restaurant-chalets to choose from - the kind of places the instructors and guides take their clients to; simply good value, tasty fresh food.
Why not join your 'Ski Friends' and let them show you the very best mountain restaurants?
Here are our top 5 favourite Vaujany/Alpe d'Huez mountain restaurants - There are of course many more and it's been hard to choose but the all around experience of these are the best, in our experienced opinion.
L'Alpette - Chez passoud, Alpette

Photo credit TripAdvisor
You are assured of a warm and friendly welcome from Martine Passoud and her family. Just near the start of the run down to Oz and beside the short l'Alpette button lift. The terrace has spectacular views across to the Belledonne Mountains and to the valley floor below. Dish of choice is hard to choose but the 'Surfeur' burger get's big thumbs up.
L'Altiport, Alpe d'Huez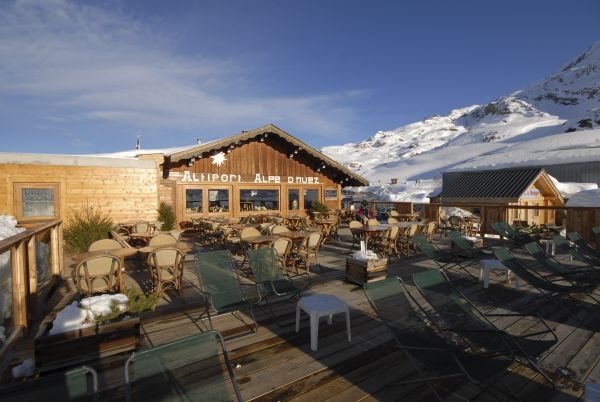 Photo credit petit futé
At the little airport and easily approached down a path that cuts across to the left as you start the last pitch down to the Marmottes chairlift. Small inside but a wonderful terrace overlooking the tiny airstrip and magnificent mountains beyond. Enjoy real cuisine whilst watching the planes and helicopters landing and taking off. The chef is always trying new things here... ask the waiter for the most popular dish of the week.
Le Chalet du Lac Besson, Chamois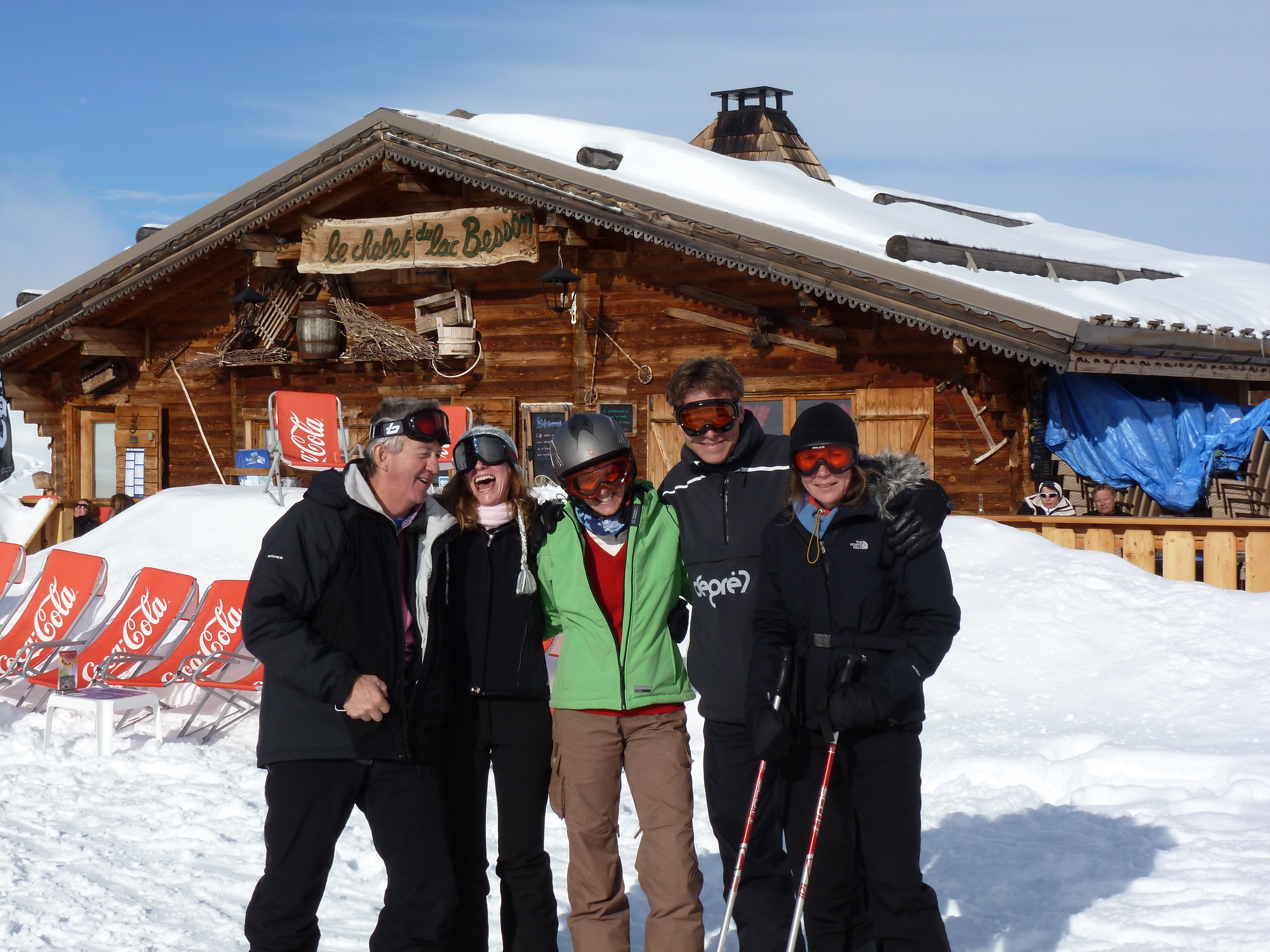 Photo credit Ski Peak
This beautifully furnished chalet restaurant is situated in an idyllic location off the beaten track in the middle of a cross-country circuit (approached down a path branching off from the Chamois piste). Very peaceful and serene, away from the crowds, with first-class service and excellent cuisine including fire-grilled meat and regional specialities. It is chic and stylish and always a treat. Spoilt for choice when it comes to the menu but the Brochettes de Boeuf get's our vote.
La Combe Haute, Gorge de Sarenne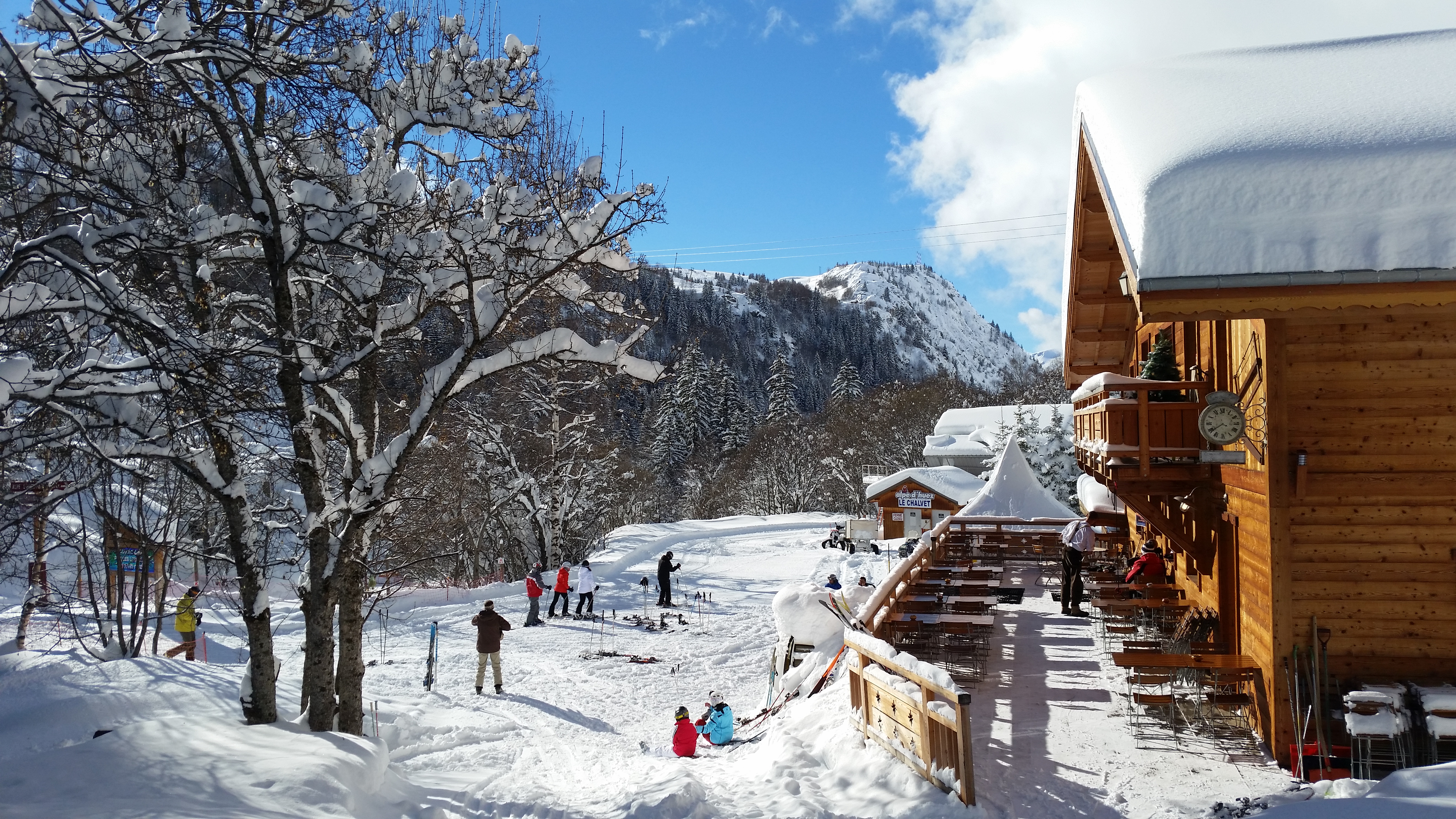 Photo credit Ski Peak
Set beside the stream and amongst trees in a very pretty location this lovely mountain restaurant is always a pleasure to reach after a long, beautiful Sarenne descent. It is always warm and cosy inside, and later in the season the terrace is bathed in sunshine. Dish of choice has to be the Tartiflette, hands down the best on the mountain.
Le Foret de Maronne, Le Chatelard

Photo credit Ixigo
Great fun if you want to do a bit of 'travelling', this is tucked away on the edge of the forest near the bottom of the Maronne chair-lift near to Auris. A beautiful location and absolutely idyllic on a sunny day. The 'plat du jour' is excellent value.
We can of course make reservations for you each day and will be happy to do so...