Access
The resort of Vaujany resides on the mountain side. It has built up over the years to accommodate the eager tourist wanting to have everything at their fingertips – spa, bowling alley, swimming pool, gym, ice skating rink etc. In doing so it has created 3 parts to the resort all connected by a sophisticated lift sytem comprising of escalators and a small funicular.
---
---
Funicular
Then beneath the cable car station, accessed via a pair of modern funiculars, you will find the leisure centres with swimming pool, ice skating stadium and ten-pin bowling.

The funicular has a stop before it descends to the bottom or ascends to the top ideal for Saskia guests.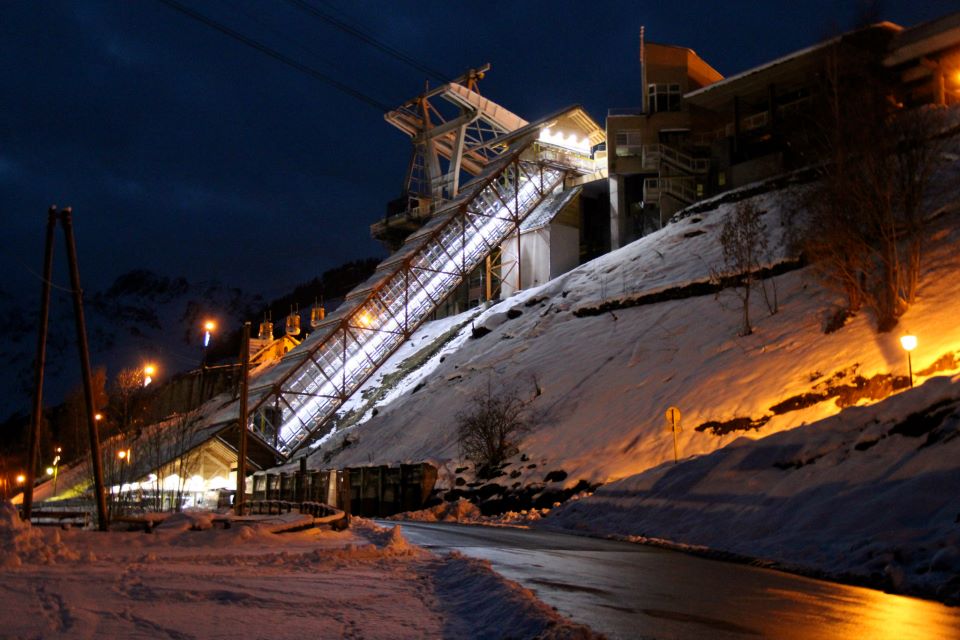 ---
Escalators
The different levels in Vaujany are cleverly linked via a series of escalators... Navigating around the village is an absolute breeze! Escalators connect the top of the village, where there are shops and restaurants, to the middle where the lift station and tourist office is located together with more shops, restaurants and bars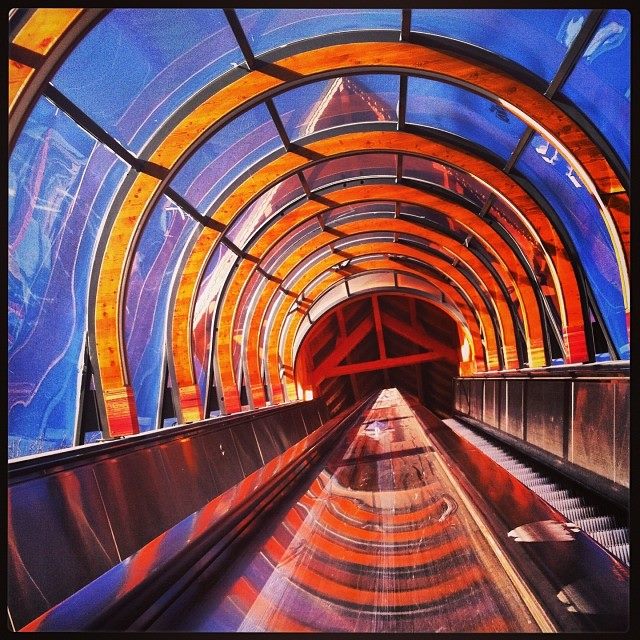 ---
Shuttle Bus
Vaujany has its own shuttle service which provides guests staying at the very top and at La Villette a lift back to their accommodation. The service runs three times a day.
Ski Peak also provides its catered guests in La Villette with a shuttle service, in the morning and afternoon. It departs as soon as you and your group climb into it - no need to get cold outside!