Top 5 Fantastic European Winter Sports Destinations
Winter sports enthusiasts, get ready to discover the best European destinations for your snowy adventures! With its gorgeous vistas and excellent climate, it's easy to see why Europe is a top ski destination for enthusiasts. Let's now explore five top-notch locations that cater to all levels of experience, from beginners to seasoned pros. Strap on your skis and let's dive in!
Verbier, Switzerland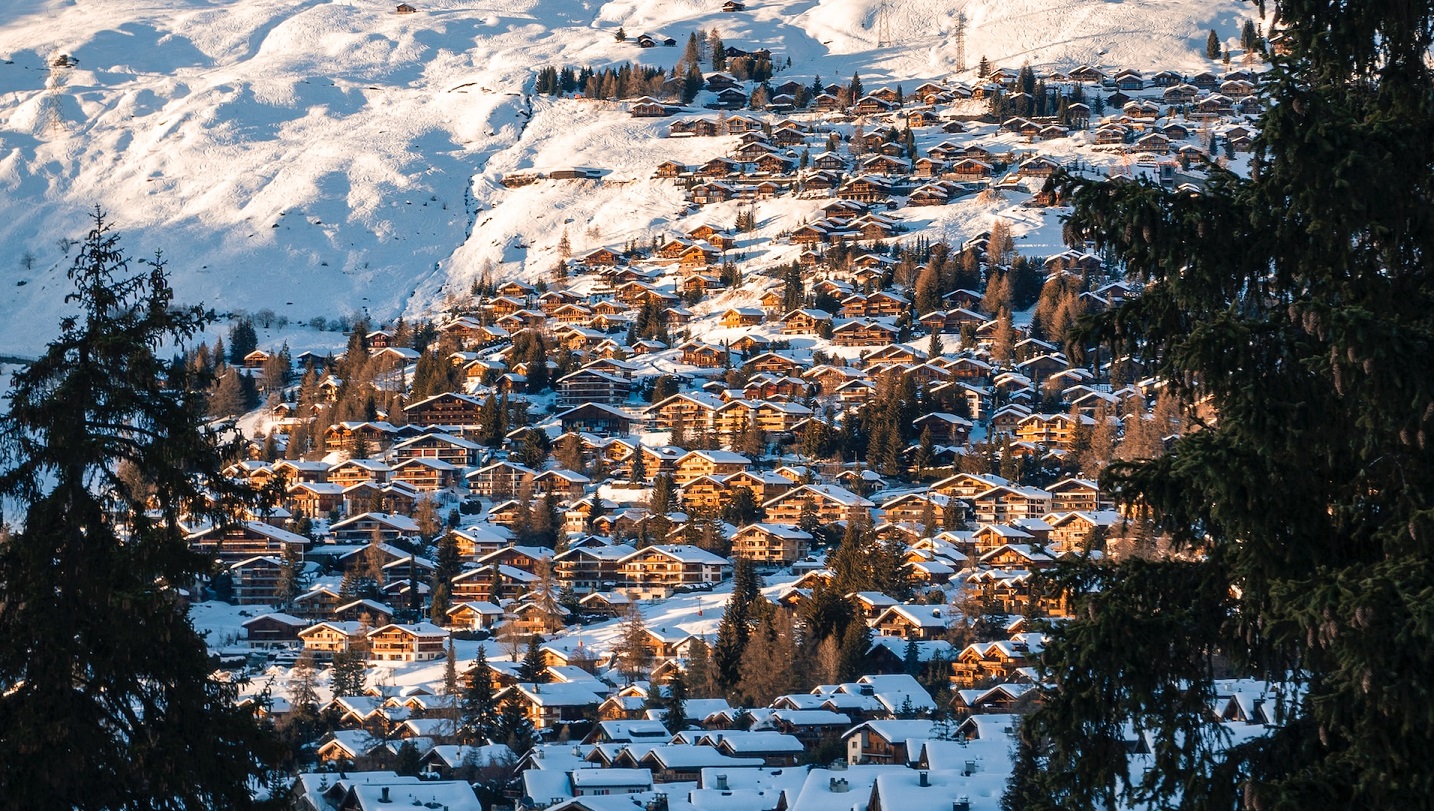 Verbier is a picturesque resort that attracts winter sports aficionados from around the globe. With over 400 kilometers of ski runs, Verbier caters to all skill levels, offering everything from beginner slopes to off-piste challenges.
The resort is part of the 4 Vallées ski area, the largest in Switzerland. When you're done hitting the slopes, you can unwind with various indoor activities. Take a break at one of the many cozy cafes or enjoy some friendly competition with table games like pool or foosball at local hangouts.
Vaujany, Alpe d'Huez, France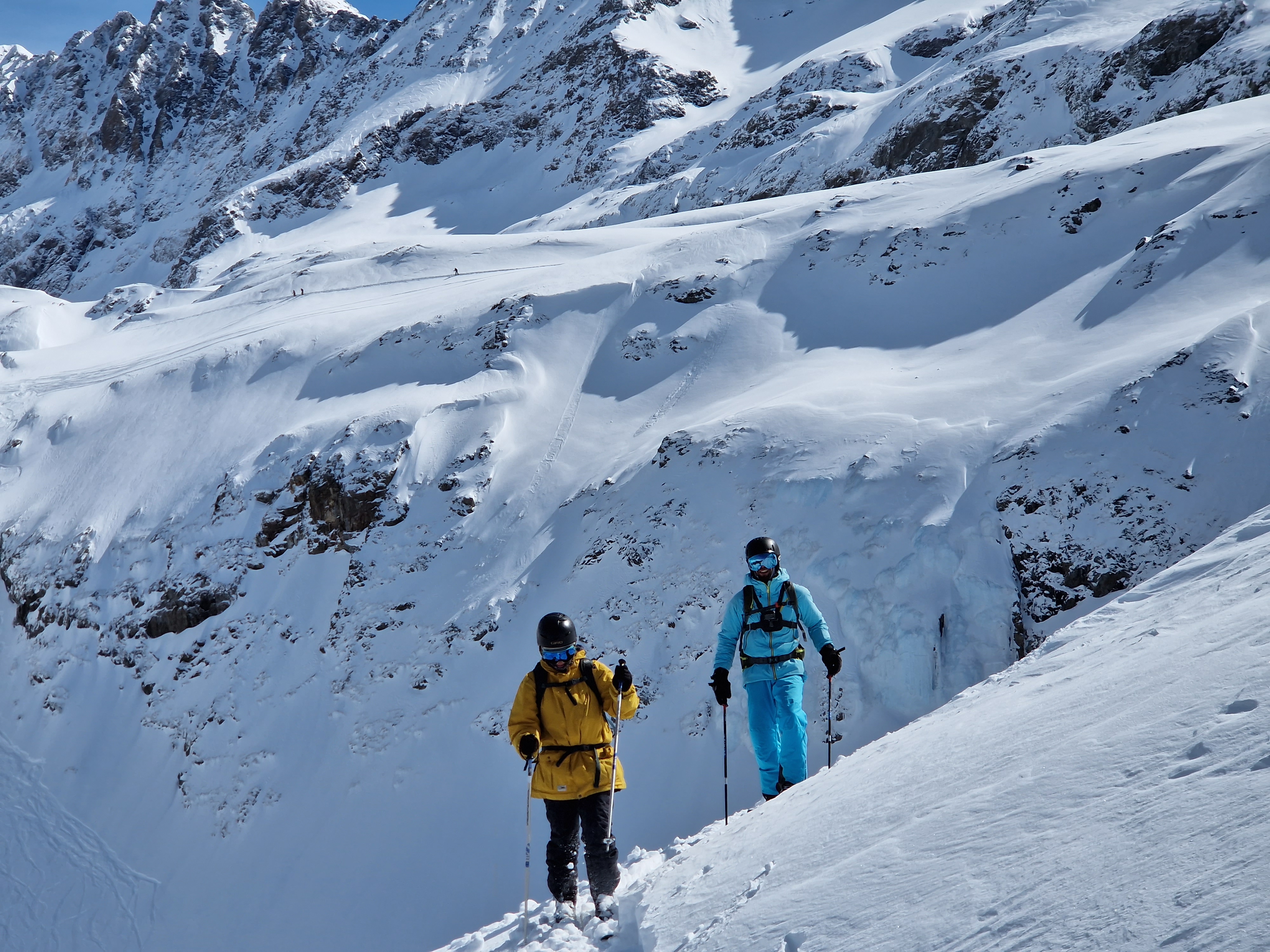 Easily our favourite place in the whole world due to it's picturesque location, access to amazing mountains for both piste and backcoutnry skiing. The lift system is also extensive and modern, offering over 250km of pistes, all within easy reach in one day. The local beginner slopes and amazing restaurants will have young families smiling for the whole week. This place ticks all the boxes. Also when you are off the mountain, there is a whole host of leisure centre activities including bowling an ice skating. The local Ice Hockey team called Les Grizzlies are a great team and beat much larger towns such as Meribel, Chamrousse etc. The ice hockey ring plays host to many international games and events such as the French ice skating championships. It's pretty incredible.
Val Thorens, France

Located in the French Alps, Val Thorens is the highest ski resort in Europe. It is nestled at an altitude of 2,300 meters. This remarkable destination offers over 600 kilometers of interconnected ski runs which are suitable for all skill levels.
The resort is a part of the famous Three Valleys ski area, which boasts excellent snow conditions throughout the winter season. Off the slopes, you can warm up and enjoy the glorious Val Thorens nightlife at the numerous restaurants, bars, and clubs. Or if you feel like staying in, you can always make use of the resort's excellent Wi-Fi and try your luck playing table games online, or other activities that can fill your free time with some fun. The resort charges customers about 5€ per day for Wi-Fi and most of the resorts have excellent coverage.
St. Anton am Arlberg, Austria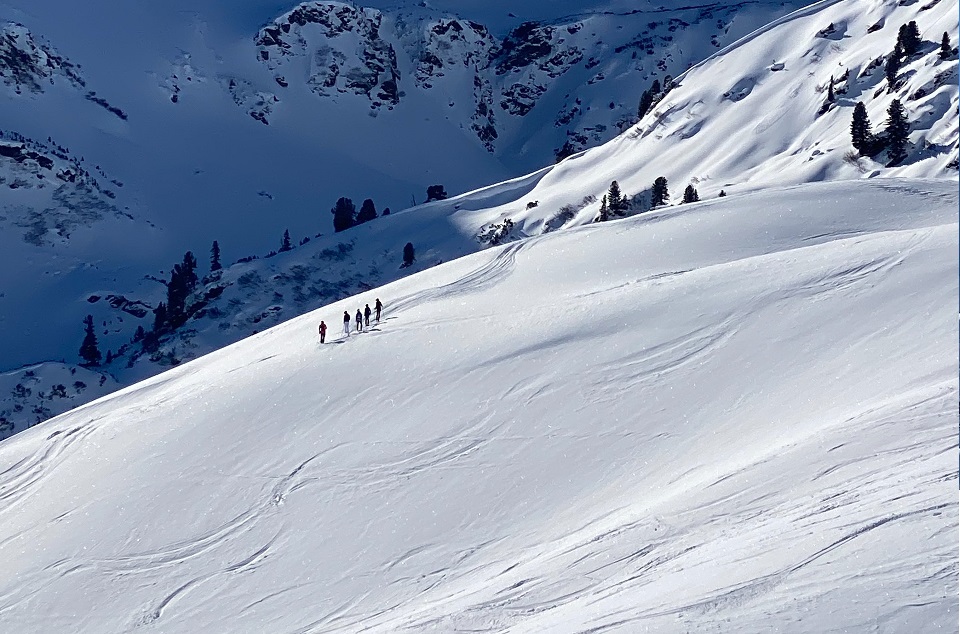 Next on our list, we have St. Anton am Arlberg which is in a charming Austrian village. But don't let its small-town sensibilities fool you, St. Anton offers a perfect blend of traditional and modern facilities.
The resort is favored by many for its extensive ski area and a good mix of slopes for new and experienced winter athletes alike. That way, everyone can enjoy the various courses at St. Anton. As an added plus, St. Anton is also home to several ski schools where you can brush up on your skiing skills. You can also fuel up and warm up with the hearty and delicious cuisine served in the St. Anton am Arlberg area.
Cortina d'Ampezzo, Italy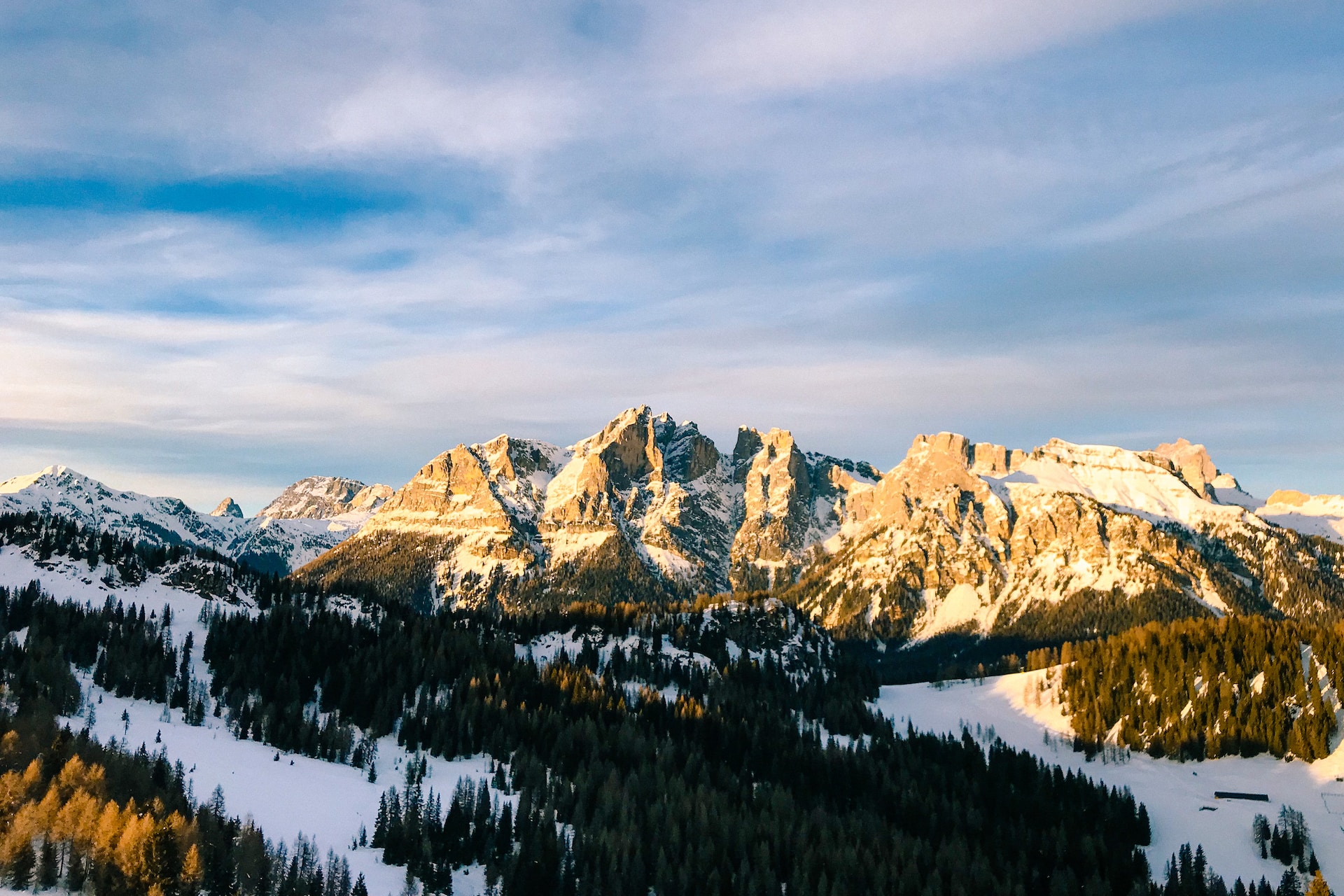 Did you know that besides delicious cuisine and exotic sports cars, Italy is also home to one of the world's best ski resorts, namely Cortina d'Ampezzo? This destination is part of the Dolomiti Superski area which holds the record of being the largest ski area in the world. The entire area is interconnected by a network of cable cars and can be accessed through a single ski pass. This allows you to explore 1,200 kilometers of slopes around the area.
In your downtime, you can also explore the town of Cortina d'Ampezzo which is home to several museums and churches. One of which, the Basilica Minore dei Santi Filippo e Giacomo, was first built back in 1769.
Ruka, Finland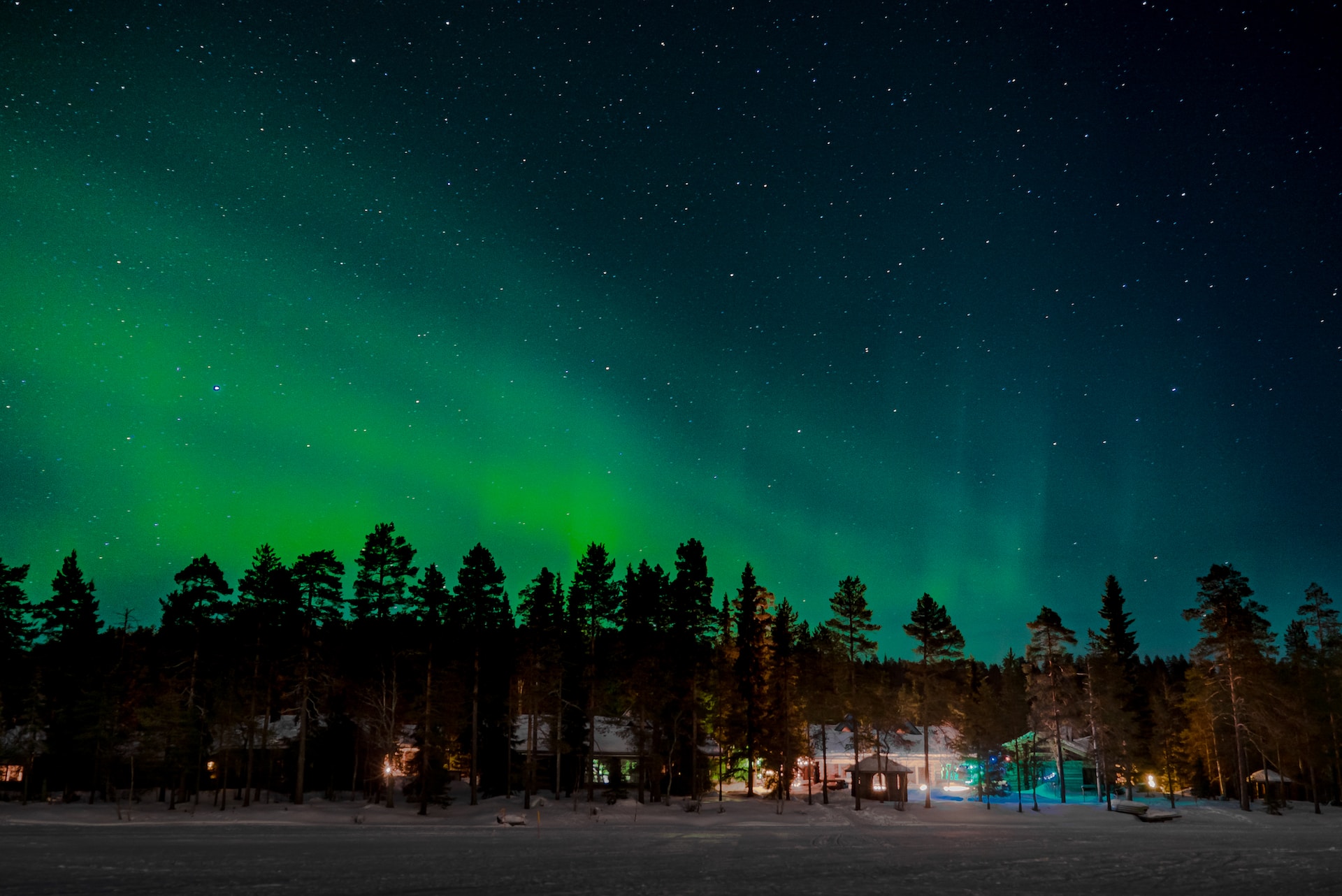 Ruka, located in northern Finland, is a unique destination for winter sports enthusiasts, offering an extended ski season from October to May. The resort features 34 slopes, catering to all experience levels, as well as 500 kilometers of cross-country skiing trails.
Ruka's unique location above the Arctic Circle allows visitors to enjoy the magical Northern Lights during the winter months. Besides sports, you can also try your hand at other winter activities like snowshoeing, snowmobiling, or dog sledding.
Tips for Staying Safe on The Slopes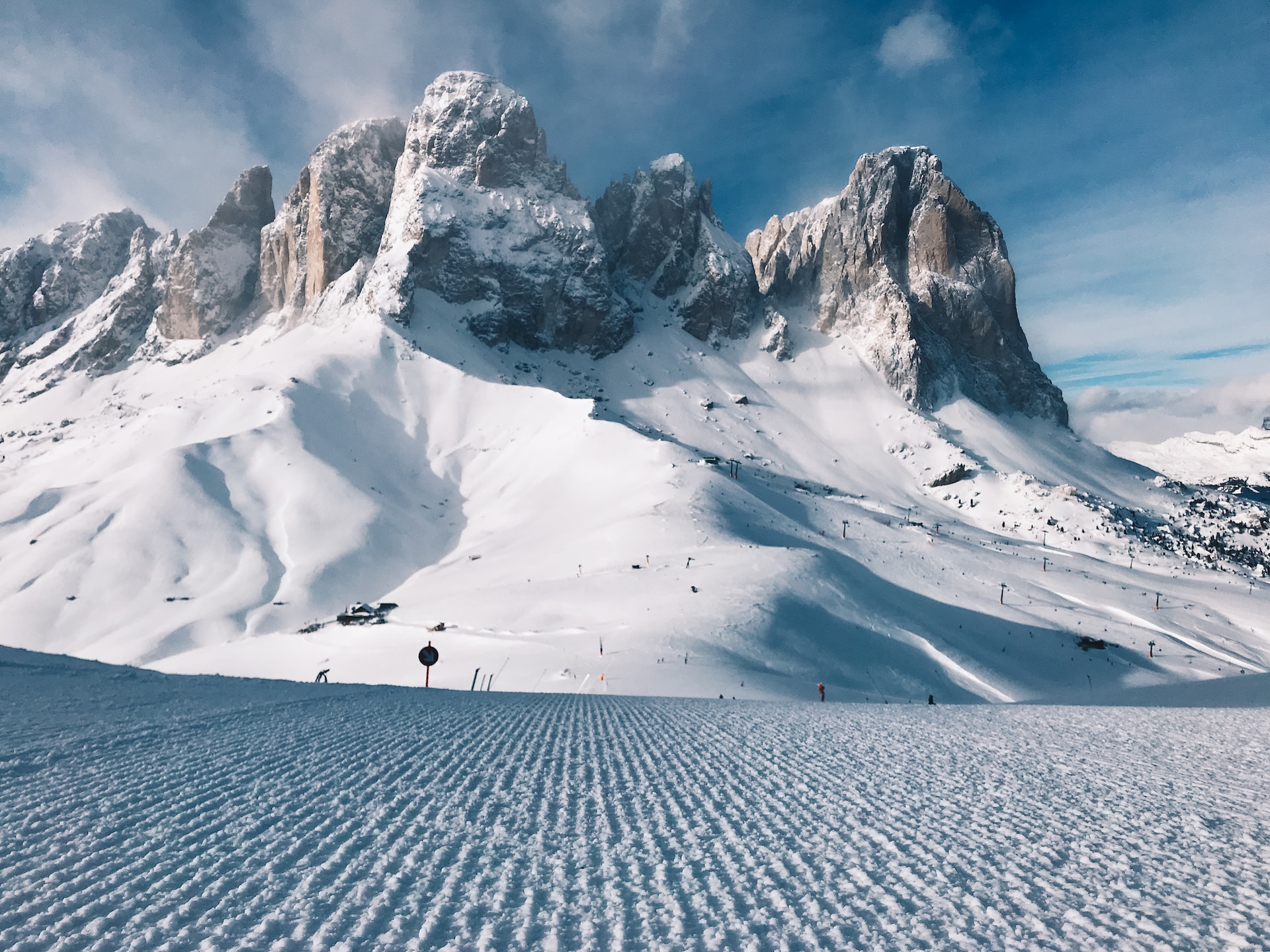 Before you strap on those skis though, you should keep the following in mind:
Take ski lessons: Many ski resorts have special skiing schools with skilled instructors who can train you to be safer on the slopes.
Be prepared for varying weather conditions: As skiing takes place in high-altitude areas with changing weather, ensure you dress appropriately in layers and have suitable gear to stay warm and dry.
Stay within designated ski areas: Always Follow the marked trails and boundaries in the ski resort. Venturing into unknown or other areas puts both you and any rescuers at risk of injury or worse.
Follow proper ski lift etiquette: When using cable cars or ski lifts, always adhere to safety guidelines, and be respectful of other users. This will make for a safer experience for everyone else.
Europe offers a wide variety of winter sports destinations, each with its unique charm and appeal. Whether you're looking for challenging slopes, breathtaking views, or a vibrant après-ski scene, there's a perfect spot for you. Pack your bags, gather your gear, and get ready to explore these five amazing locations for your next winter adventure!