Skiing Vs Snowboarding: Which Is Easier?
Downhill skiing has been around for 150 years while snowboarding is much more recent, being developed in the States in the 1960s and perfected in the 1980s. In the 80s and the 90s, snowboarding was perceived as a very cool and trendy sport in comparison to skiing, which looked dated and out of fashion. This was by no means an accident as snowboarding was born out of boredom for skiing which was rigid, focusing on racing and gymnastics (at the time). This is also the focus for the best freeride snowboard with the emphasis being on giving the rider free-reign over the entire mountain. But time passed and skiing managed to reinvent itself, mainly by following the trends of snowboarding; new sports personalities appeared in the fun 'freestyle' park and in the backcountry, otherwise known as off piste. These pioneers began to create and video tricks for the masses.
In todays mountain world, both sports are seen to be equally great and most winter sports enthusiasts are now of one mind rather than a 'skier' or a 'snowboarder'. Don't think about this article as a head to head match between these two, but more like a brief analysis of their differences. So let's start!
Learning to ski: Your first week
Image by Nadine Doerlé
Learning to ski during your first week is usually a lot of fun. Many people easily adapt to the sport and assimilate the specific techniques. On your first day in the beginner slopes, you might be doing your first turns, learning how to use the triangle form of 'snow plough' to stop and also apply pressure on one or both legs to turn. This is the most fundamental part of skiing and with it you can go anywhere without fear. You only fall (generally) when trying to improve your style, technique or speed (this is contrary to snowboarding, when falls occur regularly). At the end of your first week, you might be joining some intermediate slopes and getting yourself around the resort quite well. This is great news if you are keen to explore parts of the mountain and see the amazing views around the place.
Learning to snowboard: Your first week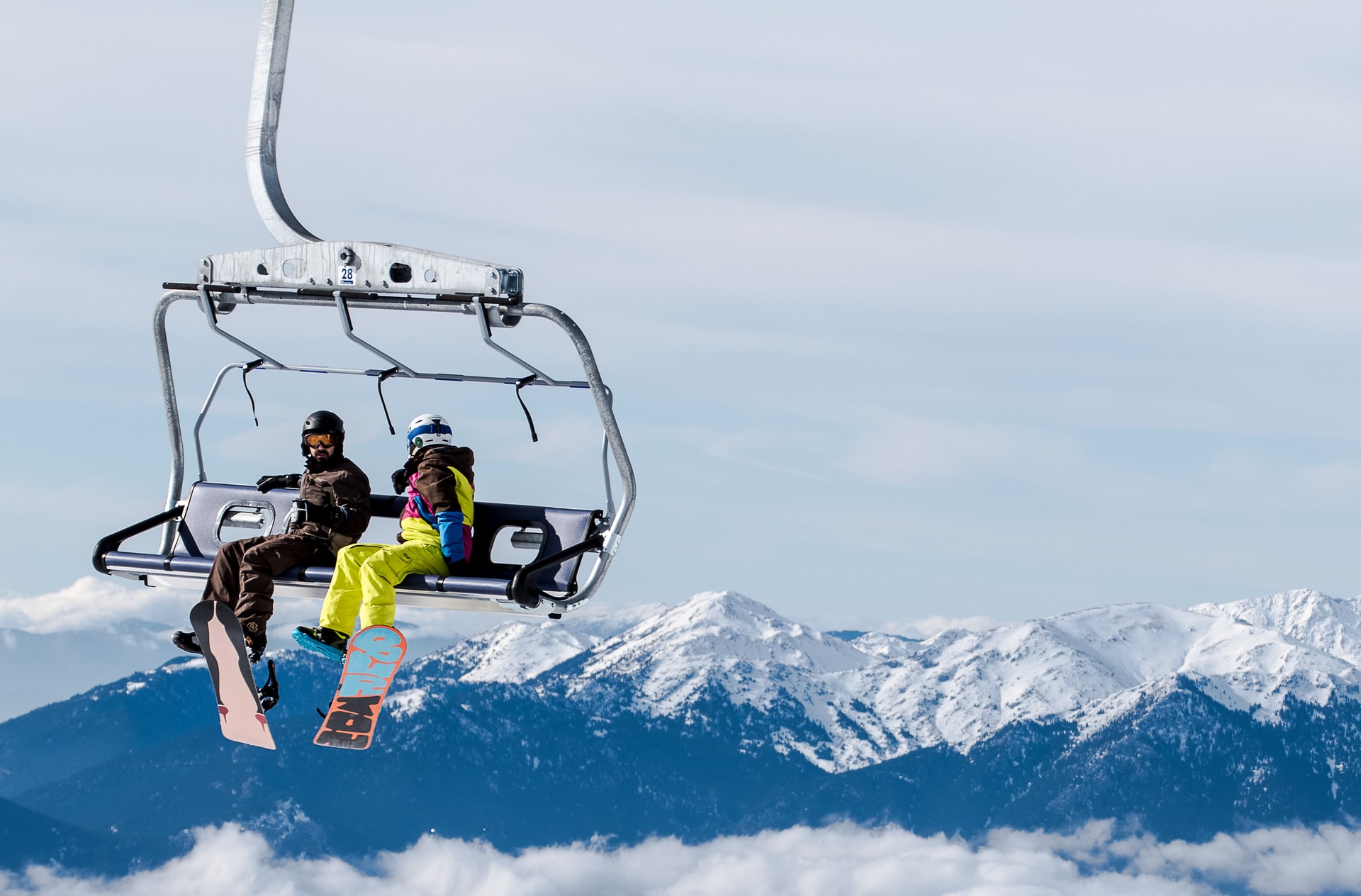 Photo by Jason Blackeye
Your first week snowboarding is a whole different story. Get ready to fall, a lot. It's more exhausting than skiing because every few minutes you have to pick yourself up from the snow. Your knees, wrists and 'derrier' (bottom) will be battered and bruised from the impacts. But after the tumbling, there's a glowing light of hope on the horizon. After a couple of days, most people are starting to make real progress and getting down the easy slopes without falling. Speed does not come naturally but balance more so... confidence grows. After another day or two, you understand and feel more about the boards edges (what enable you to grip the snows surface), when to turn (using your weight and direction) and when to concentrate on your balance. Speed slowly starts to develop.
Week one: Conclusions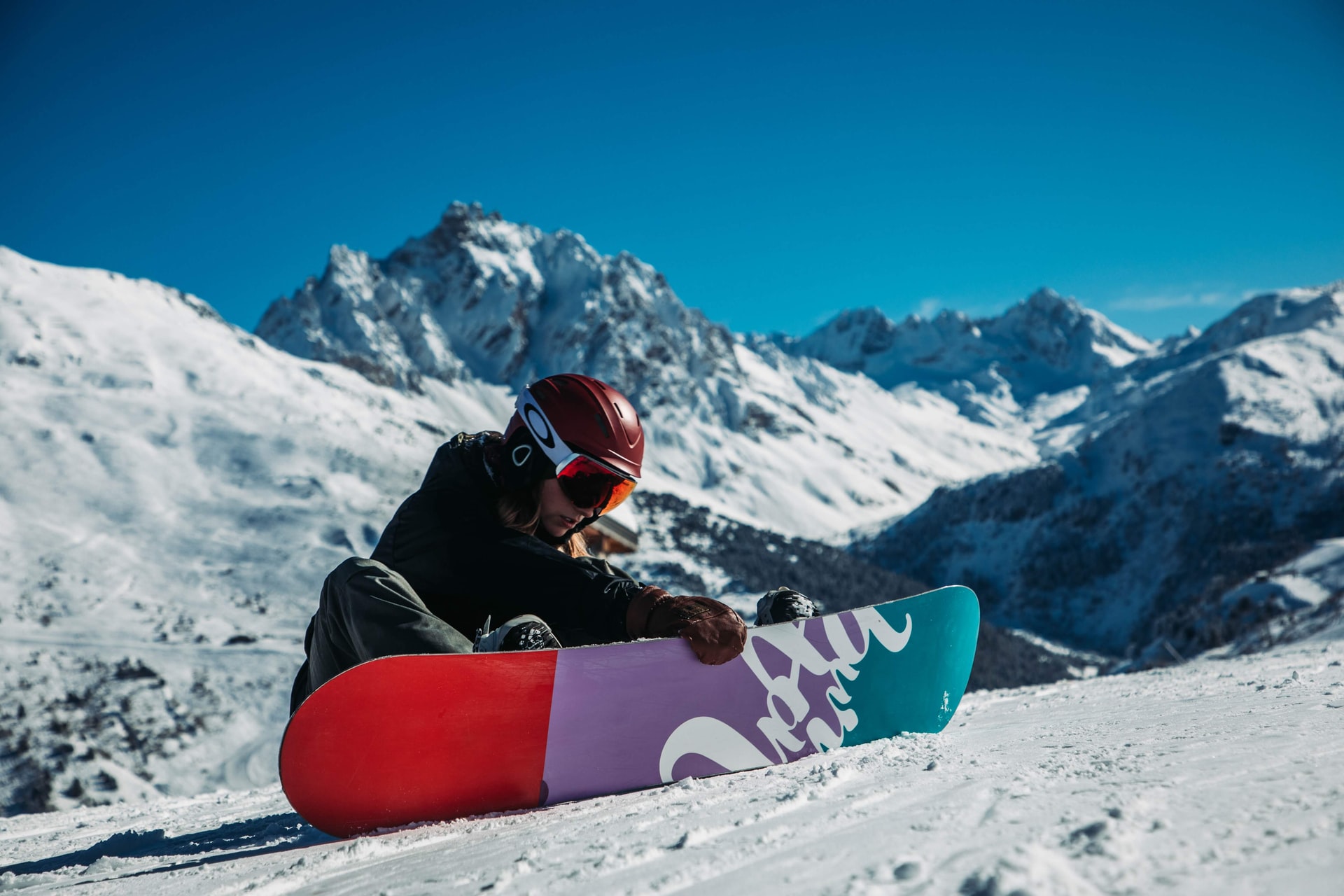 Photo by Harrison Moore
If you chose the enchanting heights of the French Alps for your winter vacation and you only have a week, perhaps skiing might be the better choice to get the most enjoyment out of these two. By the end of the week, you will manage with relative ease to ski most beginner and intermediate slopes and take pleasure in the process.
Look at the first week of snowboarding as an investment. It's all about learning the skills and being comfortable with your board. By that, we do not mean it will be a lacking in fun. But week no.2 will be a whole lot of joy as the advancement of speed really kicks in.
Belle Plagne and Alpe d'Huez in the French Alps are ideal places for varied high-altitude snowboarding and skiing, offering easy access to all of its 225-250kms pistes, with lots of green runs that are ideal for beginners, so you can learn and practice either skiing or snowboarding. Both ski resorts have much to recommend to novice winter enthusiasts, with plenty of fun areas to develop your skills and have a laugh with your family or friends.
If you're looking for a week of adventure in the French Alps and don't know where to go, Erna Low will provide you with the best ski and snowboard holidays, in most resorts. If you know you want to visit Alpe d'Huez or Vaujany then get in touch with Ski Peak by answering a few questions. The only worry when embarking on the holiday... choosing between skiing or snowboarding!
Which is easier to master?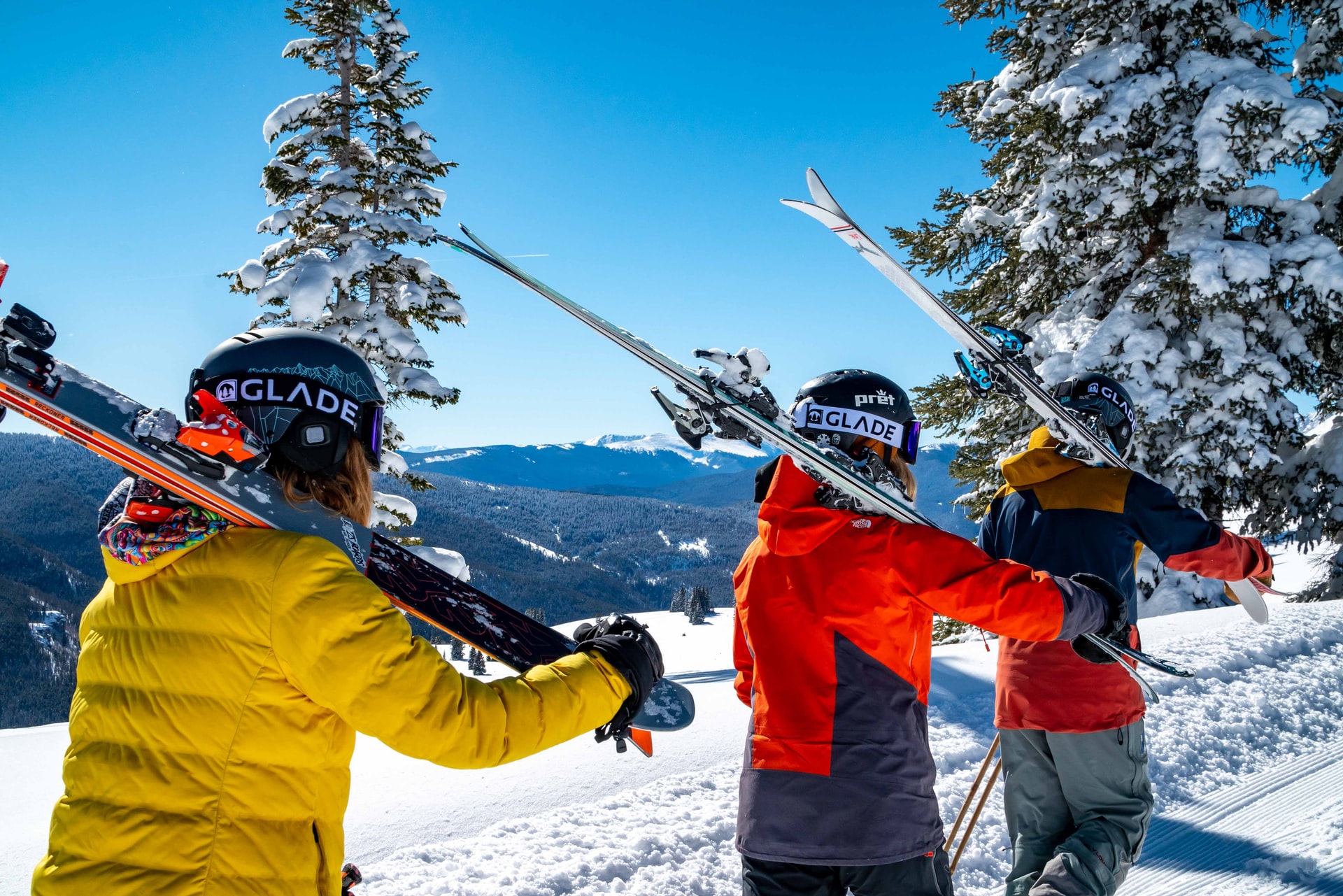 Photo by Curt Nichols
It may not have been what you expected, but snowboarding is easier to master. As we mentioned the first week of snowboarding is tough, but once you get through that stage it's all downhill from there (did you see that). Skiing, however, is very technical and requires a lot of dedication and practice. There's always something to improve on when skiing. Sometimes, a little wager on which sport you take too more and decide to master (after a week at both) can be fun.
Snowsports are surely addictive. And regardless of whether you choose skiing or snowboarding, and get past the awkward beginner phase, it's likely to become a big part of your life. So what are you going to try this winter?