MasterChef: The Professionals
To be or not to be... That is the question
WE however know that he (Joe Sefton) is in fact 'to be' A GREAT Masterchef! Joe Sefton, a past chef of ours was last night on MasterChef: The Professionals and went through to the quarter finals which airs tonight. We will be glued to our TV screens and cheering him on in true Ski Peak fashion as we KNOW how good he is.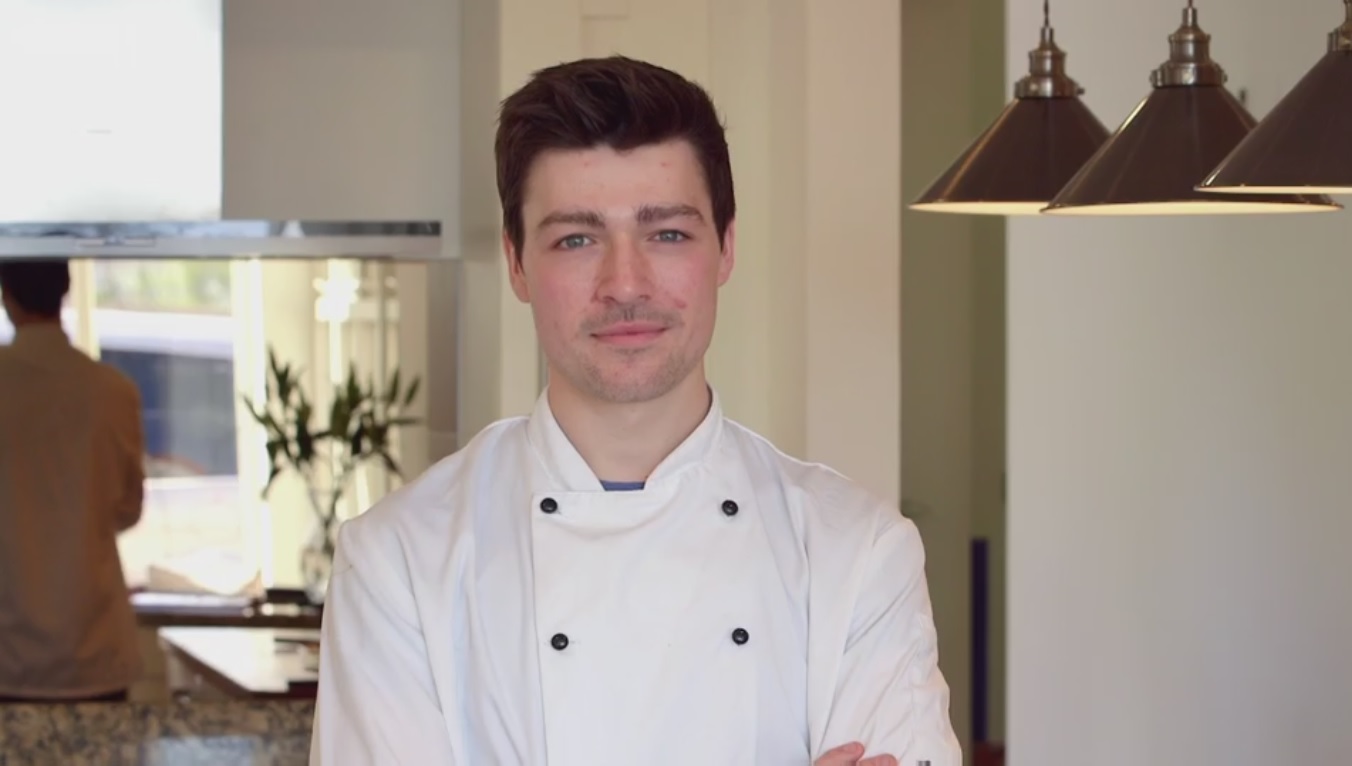 Screenshot from Masterchef the professionals
Joe (dubbed Metrooo Joe (with a silent T) in Vaujany due to the pronunciation of Metro in his thick Newcastle accent) was our chef in the Hotel Rissiou in 2012/2013 season and then chef in Chalet Lucette in 2013/2014 with his girlfriend Pip as the hostess, who he met the previous year in the hotel. They have been together ever since and have enjoyed roles together across the world, becoming a brilliant double act with hosting.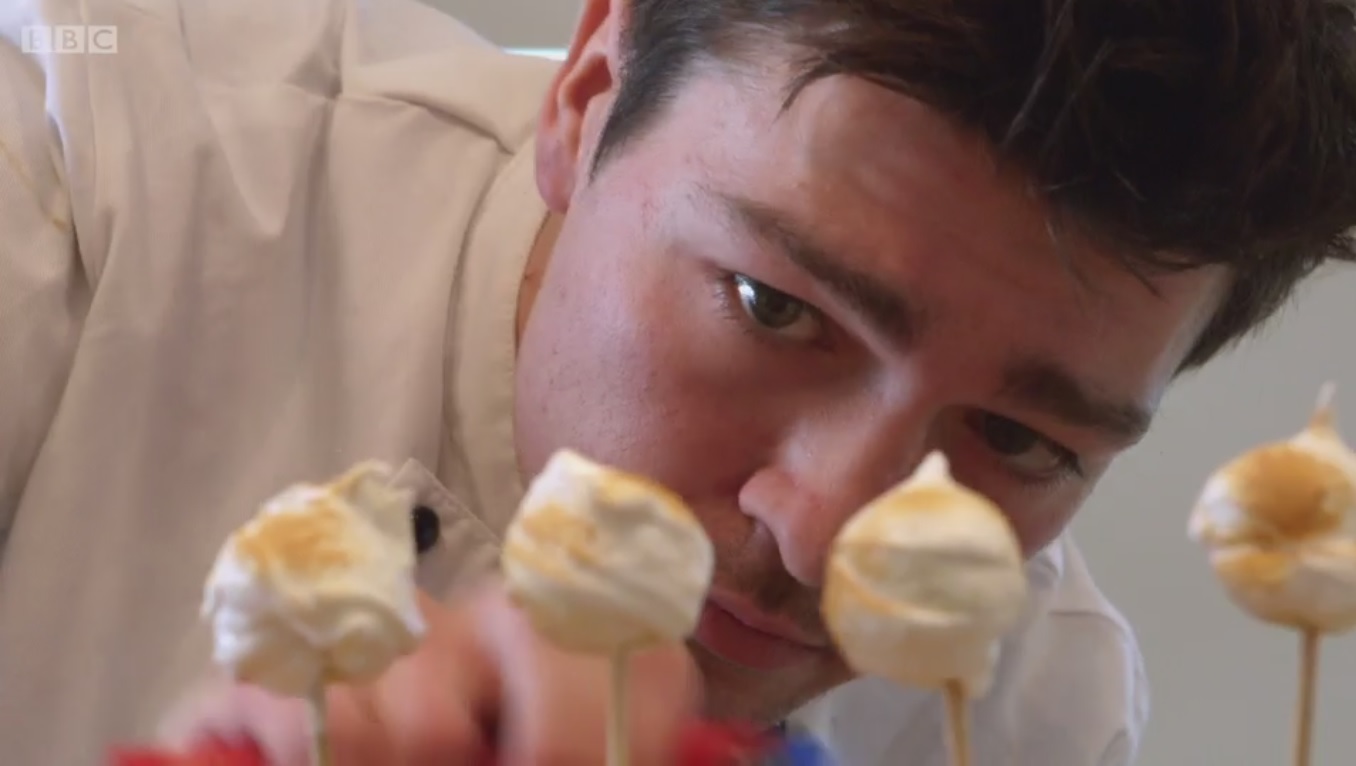 Screenshot from Masterchef the professionals
Joe's attention to detail and ability to pick up new techniques quickly saw him progress in the Rissou at the age of just 19! He was one of the youngest chefs we have ever had but he proved himself time after time and it was therefore an easy decision to award him and Pip Chalet Lucette the following year.
To The Show
Joe had an obvious passion about him and eagerness to succeed right from the get go. He said 'when I work for a client, I want to give them the best, and that's what I aim to give them... always. The food that I cook is fine dining, I want to push it up to a higher standard.' We couldn't agree more; His puddings always had a touch of class and his afternoon teas were out of this world!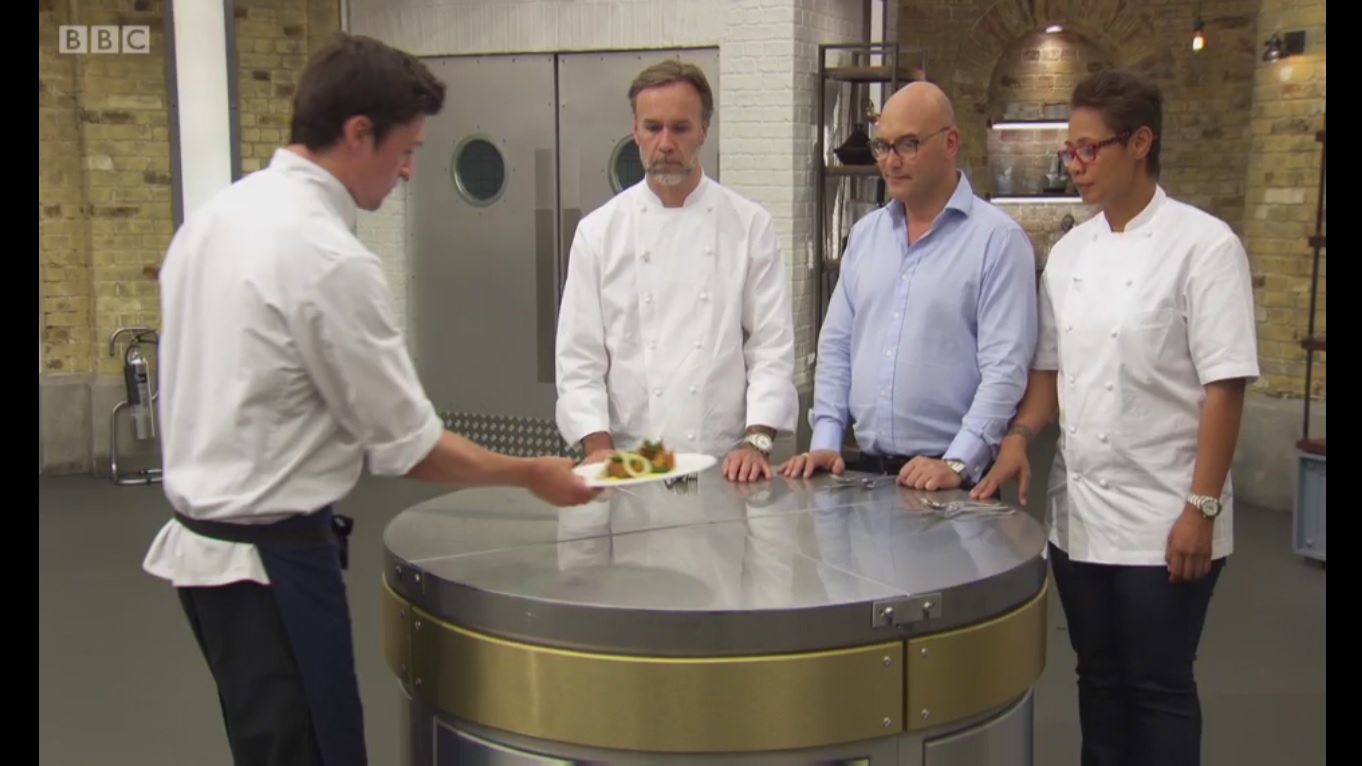 Screenshot from Masterchef the professionals
SIGNATURE DISH
'I want to show that I can put a plate together with good textures and good flavour which come off as a really nice dish.'
And he did just that...
Pork fillet coated in sep powder, served with a garlic croquet, maple glazed carrots, a butter nut squash puree, asparagus and radish, pickled fennel with a white wine and tarragon sauce (I'm hungry already).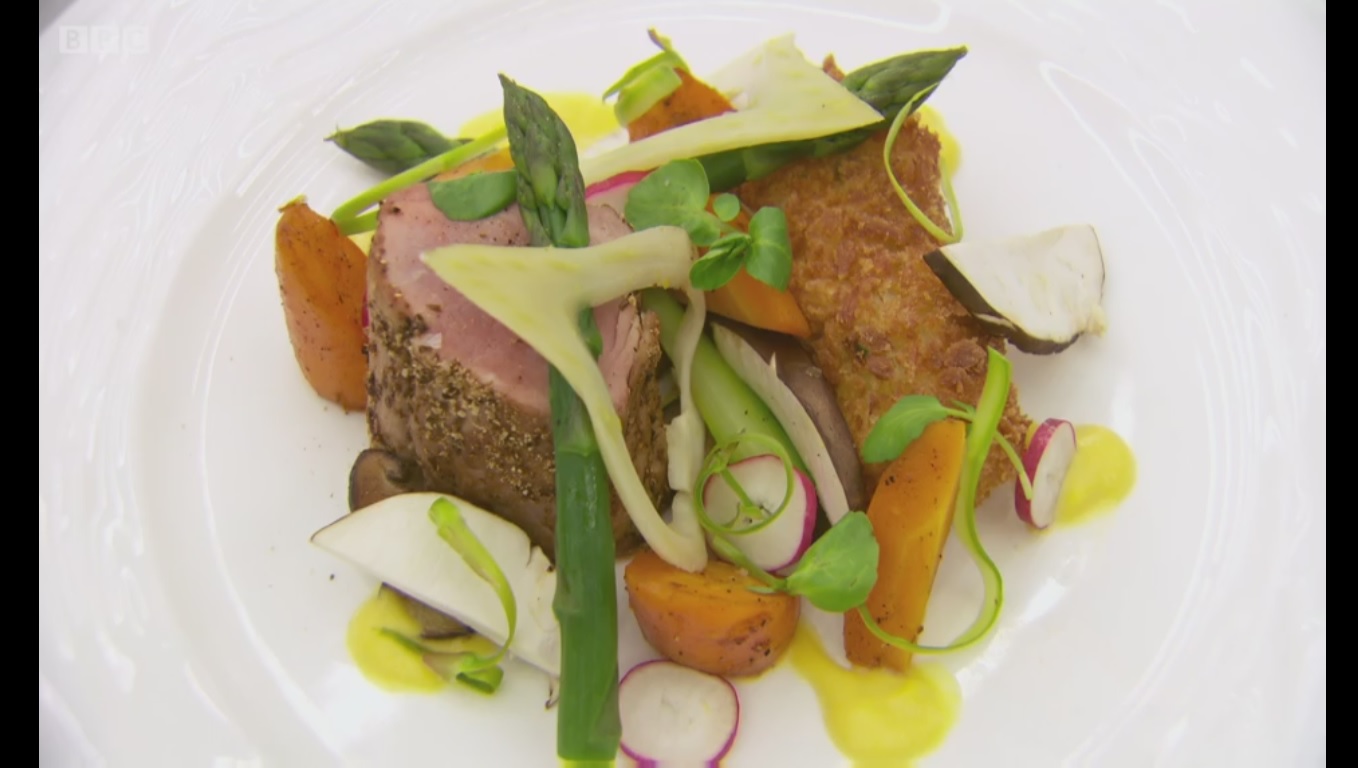 Screenshot from Masterchef the professionals
Marcus Wareing, who everyone seems to have a man crush on was very impressed but cautious when Joe informed what he was preparing for them 'Ooo yes I love these combinations... white wine, tarragon and pork is a beautiful marriage. The questions is always going to be, until we see the dishes is he going to be able to bring all the flavours together. There's quite a lot going on there. That doesn't make it wrong, if it is in good hands it can work.'
After tasting the meal placed delicately in front of him and presented so well, the grin was on everyone's faces and Marcus couldn't help himself but shower Joe with his delight.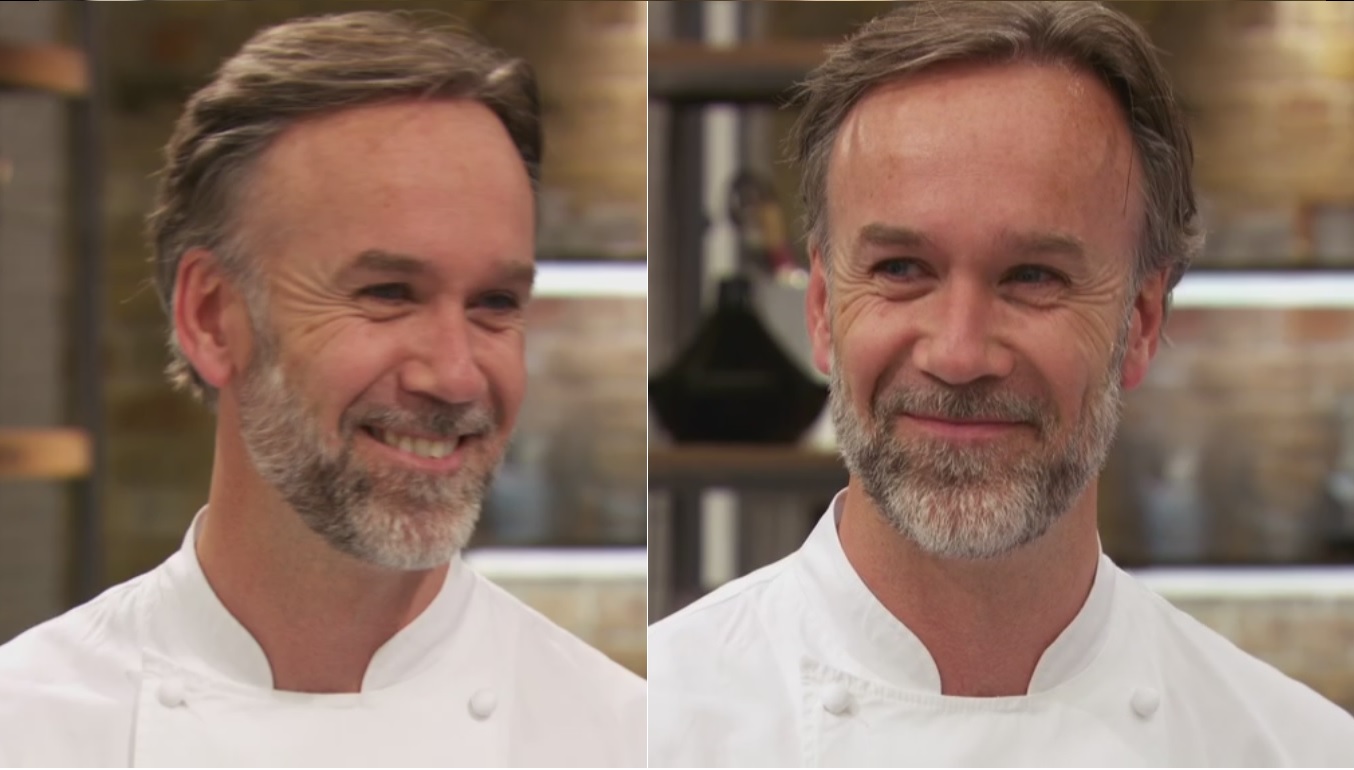 Screenshot from Masterchef the professionals
'With all these different elements it throws up the question 'when is enough, enough' Surprisingly, I think this dish works very very well... fantastic job Joe well done, you've surprised me.' Whaoaa superlative job Metro Joe!!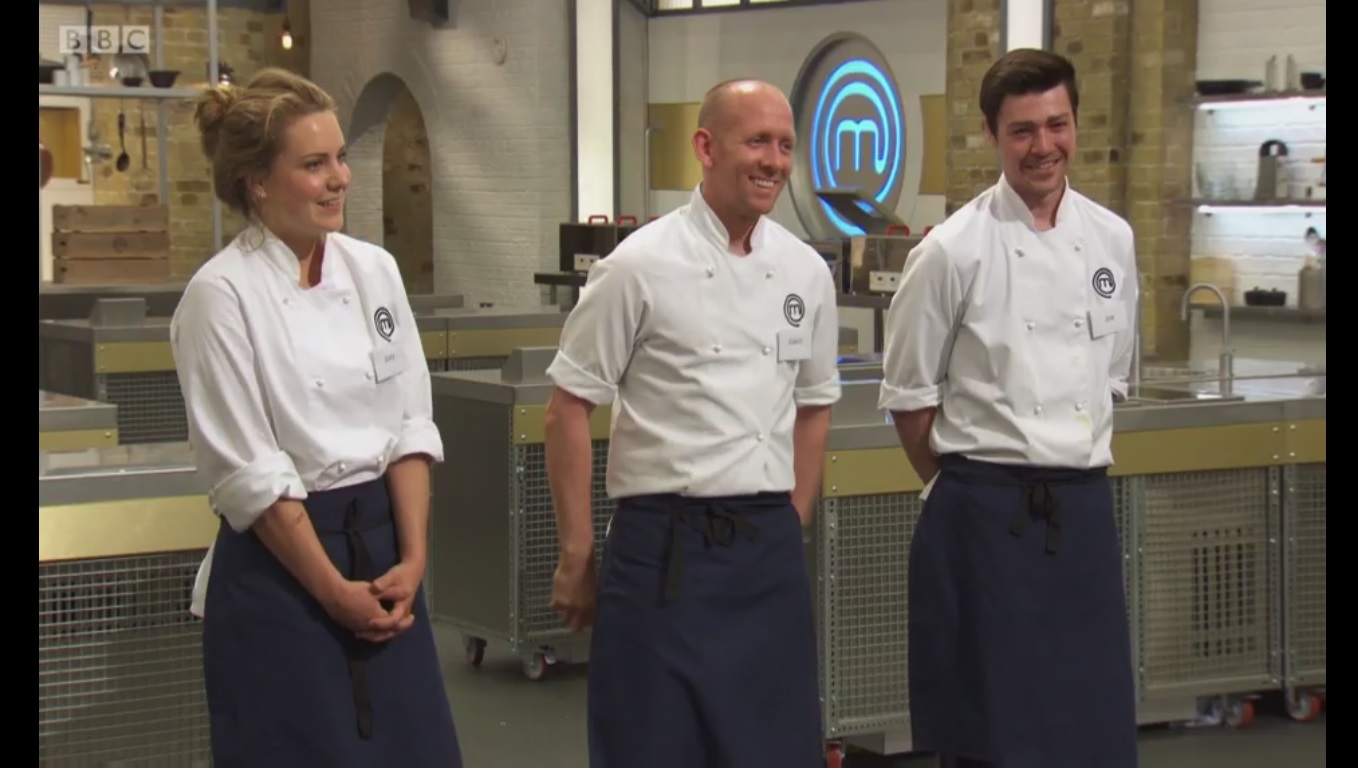 Screenshot from Masterchef the professionals
Joe came away in the top two out of the six contestants and goes through into to tonights program.
We are rooting for you Metro Joe and I suspect Marcus will be too :-) 'I think Joe's dish stood out, more than any other. Joe ticked all the boxes for me today' Man crush on the horizon?
Joe is currently touring Asia enjoying the scenery and having a weeee (little) break. With no TV in sight he is yet to see the episode...We got in touch and he had this to say (amongst other things regarding his skills test debacle) 'I'm looking forward (tentatively) to seeing it! Ski peak has had a massive part to play in my whole career so thank yourselves too!!
YOU CAN DO IT!