Vaujany - The Romantic Getaway
Our little resort is a place where dreams are made! Many life long partners start their journeys here. Over the past two weeks we have seen two engagements!! We couldn't be happier for the lovely couples
Those who have been to Vaujany know how beautiful it is and have probably fallen in love with it themselves. We have many couples, groups, families and friends stay with us and it has to be said that MANY people have fallen for each other under our caring wing and warm embrace... Love really is in the air at Vaujany.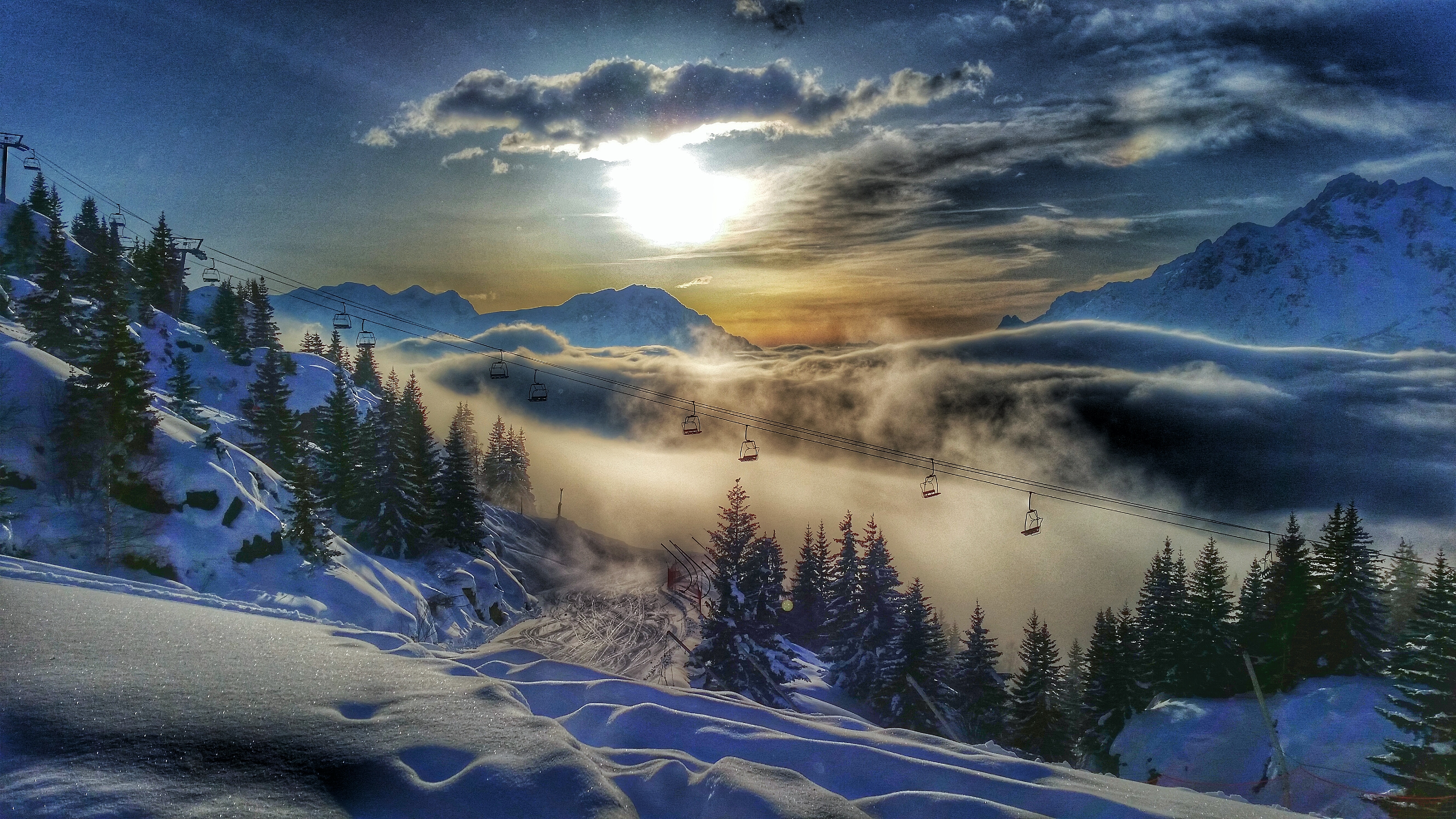 Engagements
Tom and Sarah 04/02/2015
Last week we saw Tom and his girlfriend Sarah stay in Chalet Dibona. There was correspondence back and forth before the holiday in preparation to find the perfect spot. Tom is definitely a romantic and had the perfect image in his head. Here is the goss from Tom:
'Around 11:15 we stopped at the L'Petit Truc café before it got busy. I asked the waiter to bring our tea and hot chocolate to us on a tray with the box with the ring in it. At first Sarah thought it was a complimentary box of chocolates but her eyes told me she then realised it wasn't. I got down on one knee and she said yes straight away! Within minutes Sarah had made four phone calls to her Bridesmaids and once we'd finished chatting and phoning people we decided to call it a day from skiing and head into Vaujany for some celebrating!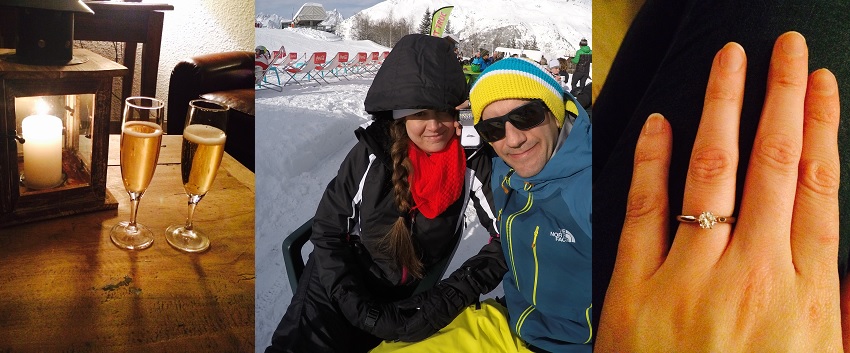 Sarah and Tom were only seen a few times by other clients after the engagement, but who can blame them for wanting to spend every minute together! We wish them all the very best for the wedding and look forward to them returning to Vaujany at some point in the future.



James and Abbey 09/02/2015
James and Abbey came out on holiday this week to stay in Chalet Lucette with a group of 8 people (all couples). There was talk of some champagne before they arrived from James and we had an inkling what was on the horizon! On the very first ski day James popped the question in our very own beautiful side of the mountain, Montfrais. We were sent a happy snap of the bride-to-be on the slopes, sporting her new jewel... doesn't she look Happy!

Sources say that she has been waiting for this since the moment she first met James back in 2011. Love at first sight indeed! We wish them a very happy holiday with celebrations every night. I hear Richie, the chef in Lucette is more than happy to accommodate a few gala dinners since his week's apprenticeship with Marcus. They are in for a treat.