​Top 5 Skiing Gadgets for 2018
Once you've got your holiday booked, gear together and your ski transport sorted, you might be thinking about taking extra tech and accessories on your next holiday.
With plenty of options out there to choose from, picking the right gadgets can be a task. As new products and technology hit the market, you want to be sure that what you're getting is worth the price tag and not just a flimsy fad.
Fortunately, we've tracked down the top five skiing gadgets that will boost your holiday enjoyment, safety and experience in 2018.

Rossignol/ Piq Sports Sensor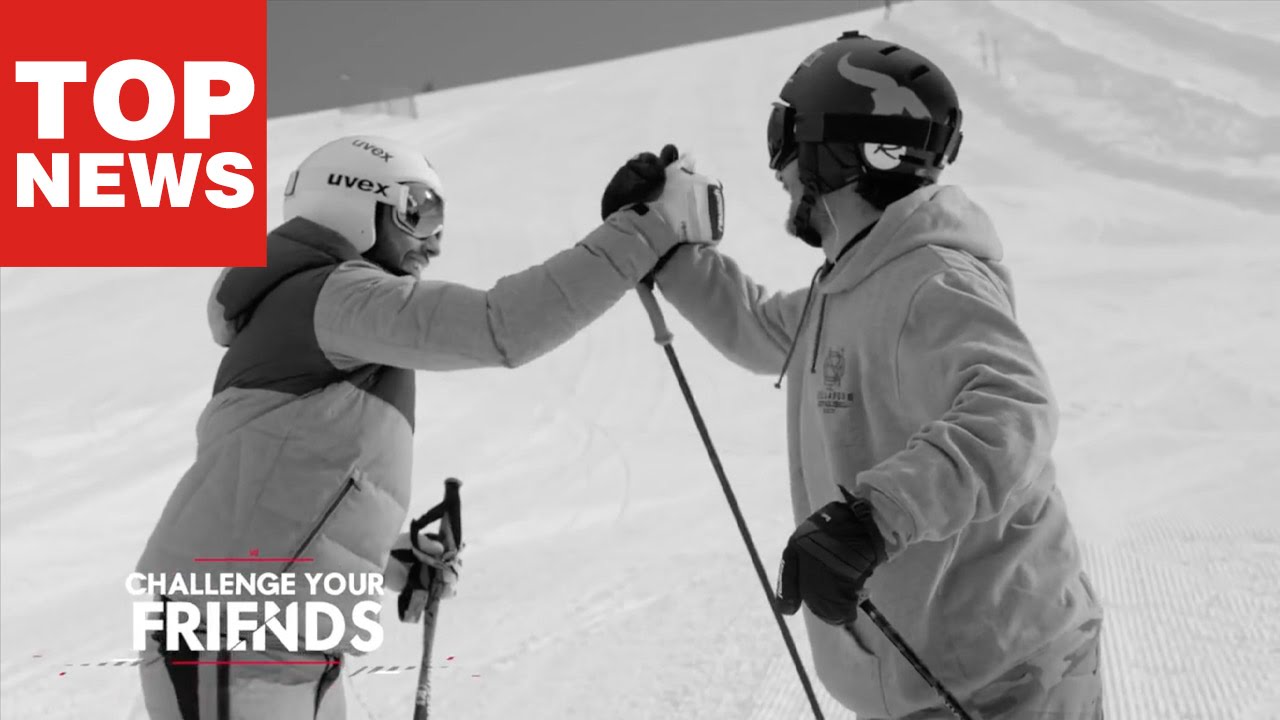 Photo credit @ Computer Bild TV
This handy gadget is made of three components, including a Piq sensor, portable charging unit and an ankle strap. A variety of different factors are assessed to pool together personalised statistics, such as air time, g-force, in-air rotation and edge-to-edge transition time.
The Piq Multi-Sport Sensor
The sensor fits into a small pocket on the ankle strap, a robust and durable wrap-around material that can endure intense skiing sessions. It's able to charge on the go, too, making it portable and easy to set up. You'll be able to use your device for up to three hours before it'll need a recharge.
Using the App
Available for iOS and Android as a free download, the sensor app presents users with top-line data about sessions, specifics on turns and jumps, and provides plenty of infographics with specific details about your runs.
It's not just your own stats, either. Users can compare to others using a community feature and check their ranking internationally.

Mammut Barryvox S Avalanche Transceiver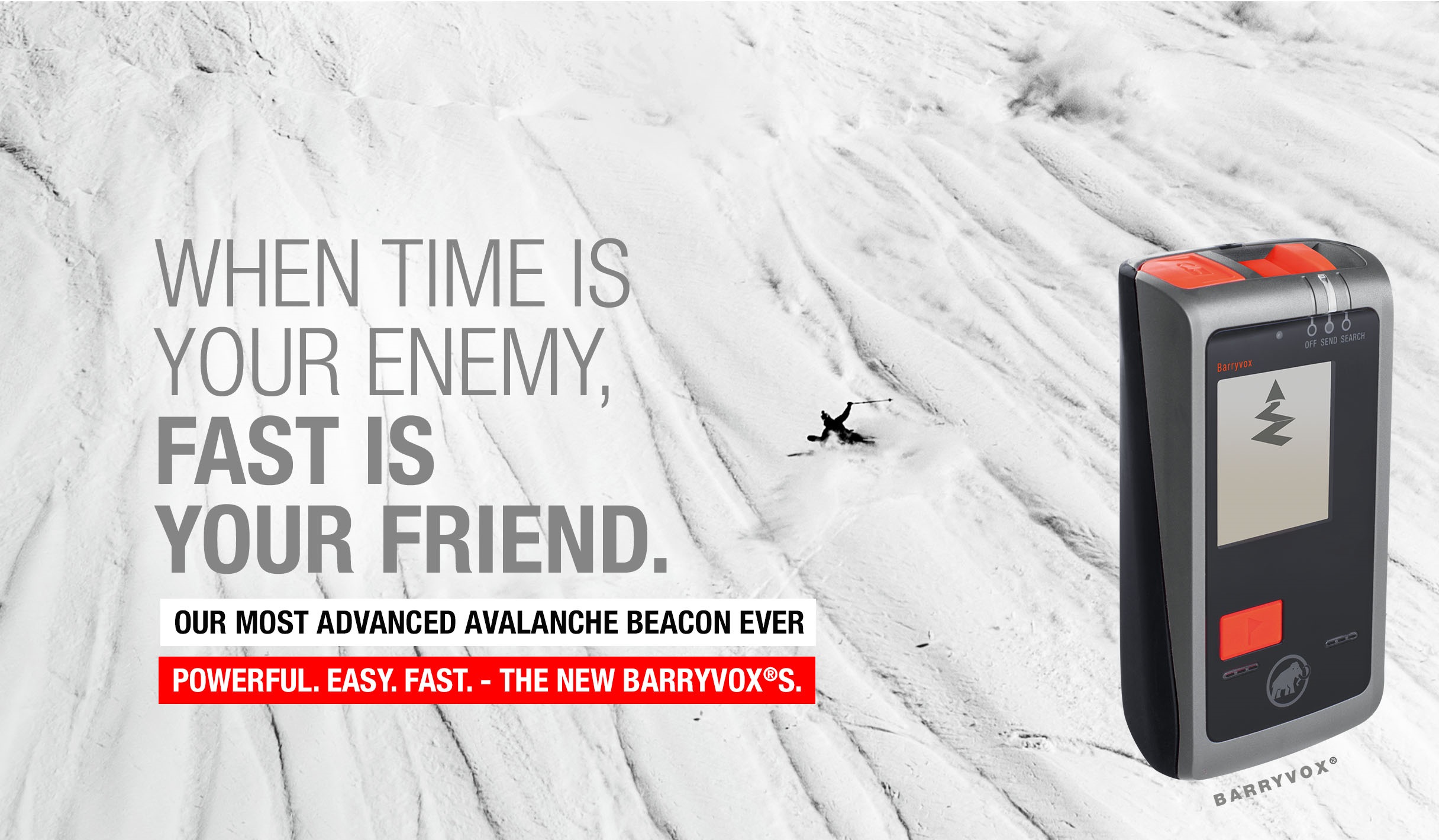 Photo credit @ Mammut
It may not seem like the most entertaining of accessories to take to the mountains, but an avalanche transceiver is an important piece of safety kit that you'll need if you're exploring away from the beaten path.
Avalanches are a serious safety risk and you'll need to be as best prepared as possible should the worst happen. Introducing the Barryvox S, a brand new avalanche transceiver model for the 2017/2018 season.
Improvements and New Features
Key areas of past versions have been improved, with increased range, accessibility and greater efficiency when locating people. The search range now reaches up to 70 metres and the display boasts larger dimensions, making it easier to read vital information. Receiving signals is also quicker than ever, and different ones can be separated painlessly.
As well as improvements, the Barryvox S provides new features such as customisable profiles and automated switching between search and send. This is the ideal safety tech for those heading out into uncharted territory.

Lifesystems Intensity 105 Headtorch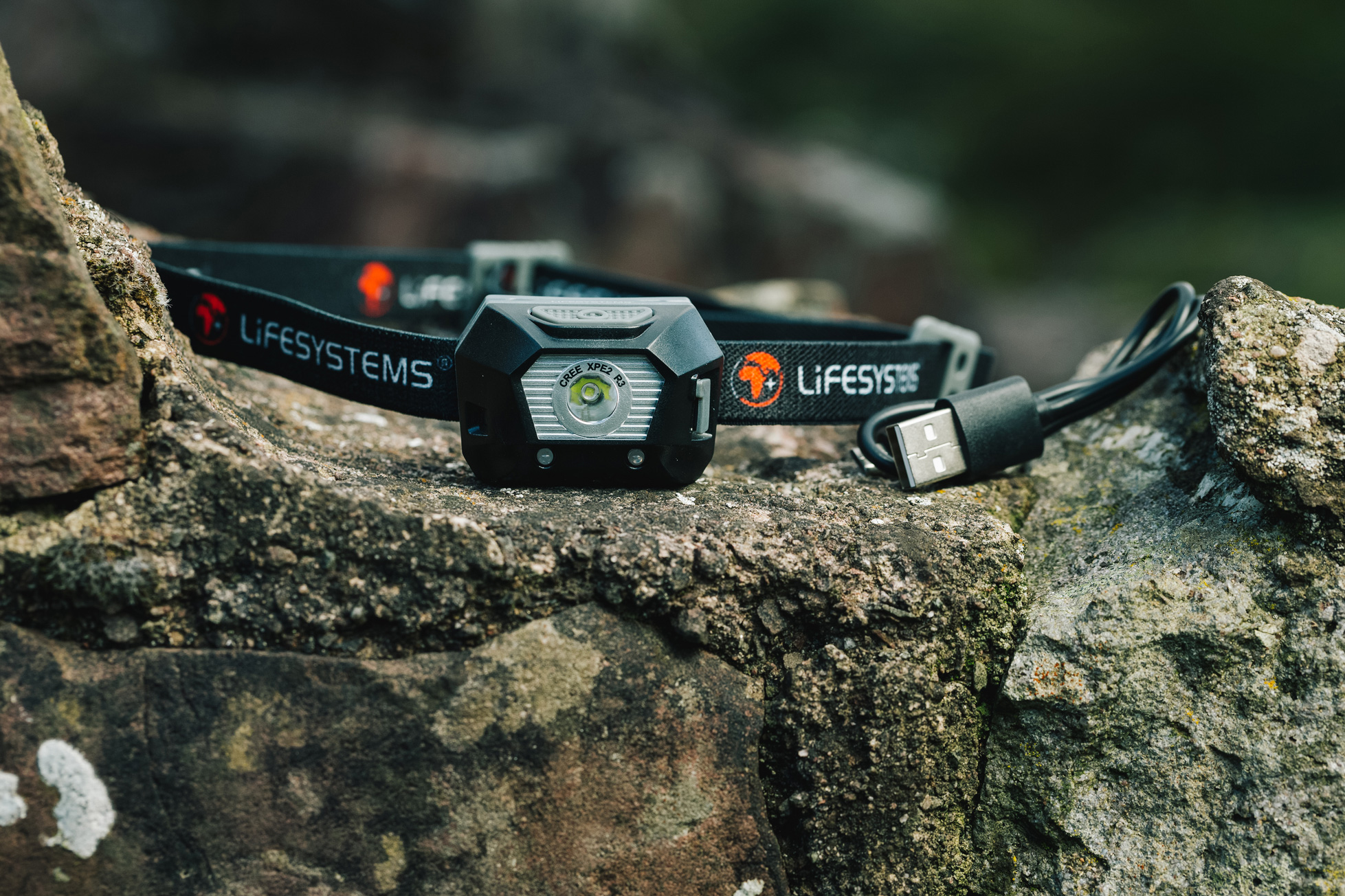 Photo credit @ Outdoors Magic
This small, tightly-packed head torch is deceptively bright, weighing only 41g and utilising 105 lumens of light in a single white XP-G2 Cree LED. This is the accessory you'll want for those evening ski runs.
Switch and Select Your Lighting
With three different settings, you can adjust the intensity for any day-to-day use. The Lifesystems Intensity 105 has a range of 45 metres and utilises two night-vision front red LEDs. These can be set to flash, or be switched to continuous SOS mode in emergencies.
It has an impressive battery life, with up to 21 hours of use on a full charge. A USB cable is provided which can be used to recharge on the go, and it'll last up to a full year when not in use.
This is a perfect budget buy that'll brighten up your night-time descents.

Outdoor Tech Chips 2.0 Wireless Helmet Speakers
Photo credit @ Gizmodo
Do you need a soundtrack to your snowy skiing sessions? Outdoor Tech has got you sorted with their Bluetooth, wireless speakers. They'll fit neatly into any helmet and don't require lengthy chords or wires.
Control on the Go
You won't need to handle your phone while you're heading about the mountains, as both headphones feature control buttons that let you switch, select, pause and play. It boasts a rechargeable battery, ten hours of wireless charge, and a built-in microphone for calls and chats.
Low temperatures aren't an issue, with a tested resistance of up to -20C. You can recharge the lithium-ion battery on the go, as this speaker system comes with a USB charging cable.
If you're looking for a little music on your adventures, the Outdoor Tech Chips Wireless Helmet Speaker is worth considering.

GoPro Hero 5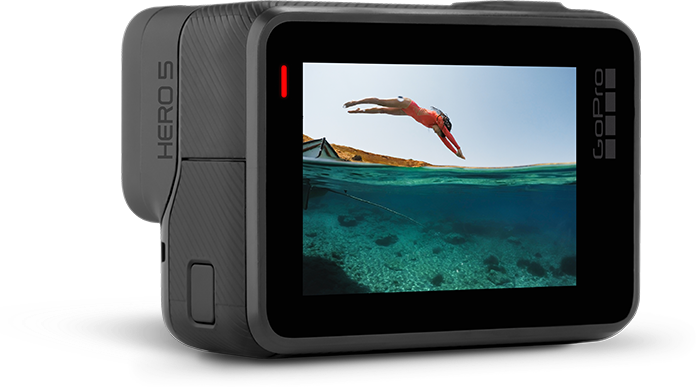 Photo credit @ GoPro
They're the go-to when it comes to taking selfies, snaps and shots in the snowy scenery and now GoPro has launched its latest model, the Hero 5. This newest addition builds on previous models, with new features and updated hardware that looks to compete with rapidly-expanding competitors.
Brand New Capabilities
Voice controls are now offered for the GoPro in seven different languages, with a wide range of commands available. The two-inch touchscreen panel is easy to use and image quality has been improved over its predecessors.
You can record at 1080p and 2.7k, with excellent audio recording even underwater. GPS also comes included and will geotag any photos you take, keeping a log of all your visited locations. Wireless data transfers are now faster, lens distortion can be digitally corrected, and electronic image stabilisation is also incorporated.
GoPro has always been the leading choice for outdoor, action cameras and with the new Hero 5 range it's obvious why. If you're in need of a high-quality camera, the Hero 5 is the definitive choice.
Are you looking for transport or travel services for your ski trip? We can book these direct for you with local taxi firms but if you want to be in charge of your own booking then we recommend Alps 2Alps . They offer private airport transfers in a range of European countries (something to keep in mind for your other holidays).