The MOST Snow In The Alps
The Alps is set to be hit by a barrage of snow over the next 10 days... and look who's about to get the most!
Alpe d'Huez and Vaujany pip everyone to the top spot with over 126cm due in the next 6 days. The seasonaires have been chanting every night around the waxing machinery and continuing to do their 'snow dance's. Thankfully the gods have listened to them and have granted us to be the 'powder haven' for the first snow fall of 2016.
What the professionals are predicting: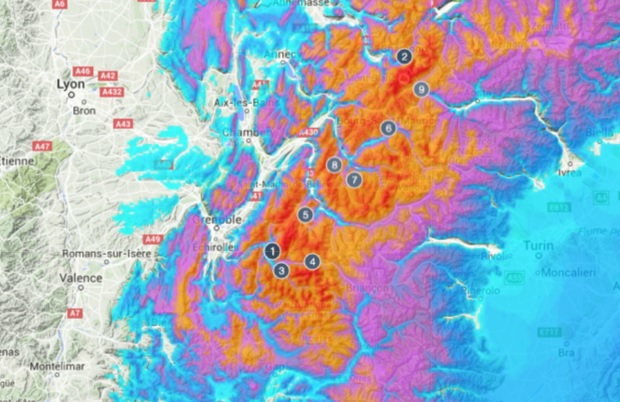 WePowder
Although, we don't want to blow our trumpet too early... predictions last year differed massively from outlet to outlet. A forecast of 60cm only delivered 15cm at times.
BUT... Take a look at all 3 of these forecaster - They are all saying the same thing :-)
With everyone singing from the same hymn sheet, surely this will come true!? Our staff are gearing up and preparing for the weather with new chains and shovels at the ready.
With the fluffy stuff around the corner why not take us up on our now limited January availability with 20% off
Most people have held off booking their January holiday this year. February, March and April are looking pretty full because of this. Why not take the opportunity to enjoy empty,open pistes in January. Not to mention the vast off piste terrain that you will be able to access.