The End To A Great Season
Another chapter over and what a great chapter it was...
The last two weeks have been very special; blazing hot sunny days mixed with snowy nights leading to some seriously good skiing both in powder and spring snow. Although the start of the season was slow we sure did finish with a bang. Check out these pictures from two weeks ago...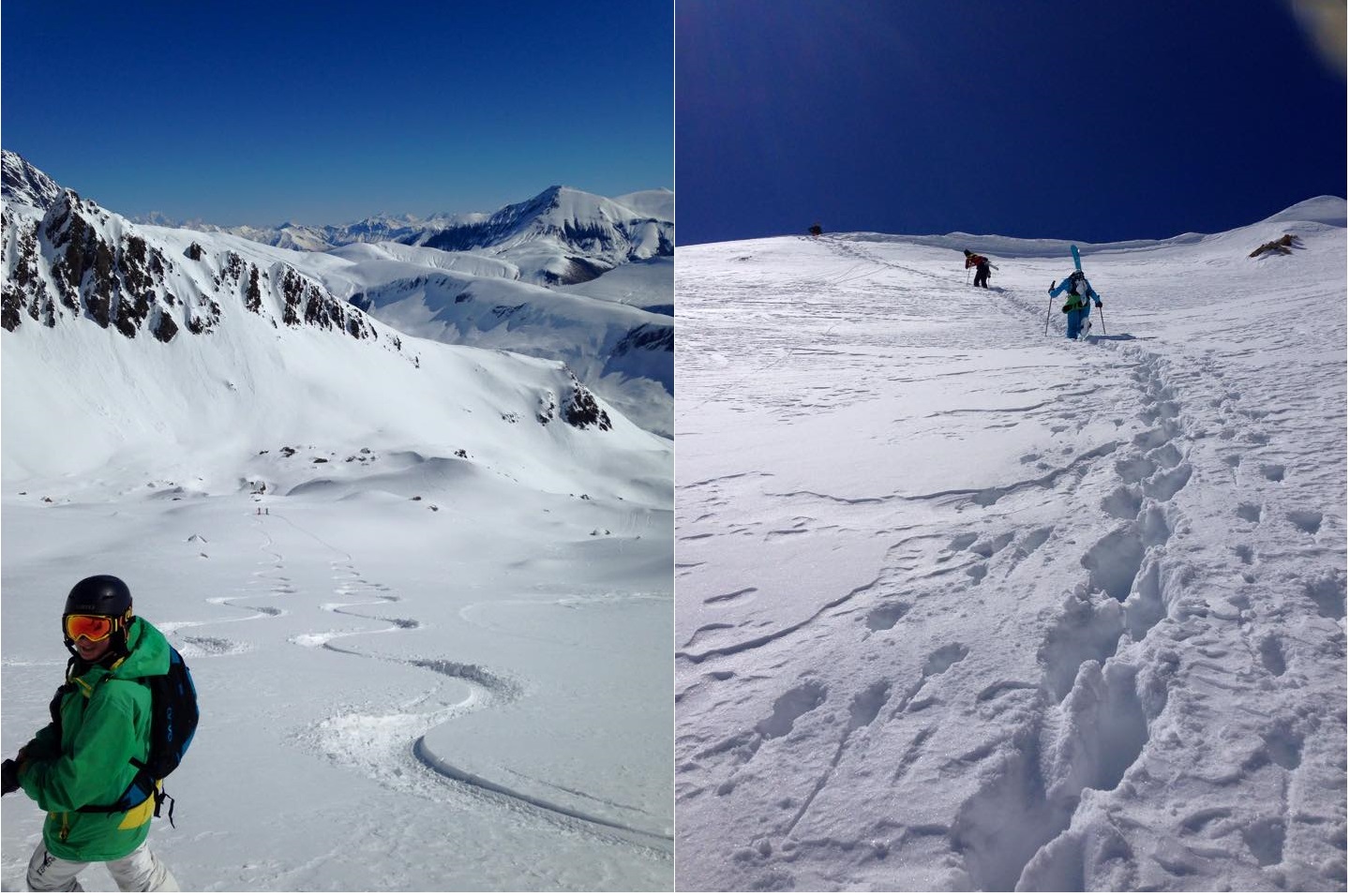 This season has gone by so quickly! One minute we were excitedly waiting for the first dump of snow, next, the sun is out, snow is melting and we are packing our bags to leave again. Ski Peak has now closed its winter doors for another season and the staff will be embarking on their next adventure somewhere across the globe. It is the final send off and time to appreciate all they have done for us.
A HUGE thank you to all the staff this year and congratulations on finishing the season in one piece!
Marcus and Rosa, the strongest unit we know with their team of Nathan, Alan and Mel helping to serve up all the treats and wonders produced. Their outlook and high standards has kept Saskia a much sought after Chalet. Their representative Sophie performed faultlessly all season and made everyone very welcome. A great outfit.
The La Villette team this year were superb. Rick Mann taught others the Ski Peak way and helped Richie nurture his clear talent. A special shout out must go to Rick for his professionalism and his personal touch which clients really enjoyed and appreciated. The Swedish girls; Ebba, Matilda and Karin received rave reviews all winter and we have been instructed that we must employ them again... you have done your country proud! Alex the rep left his mark (on the minibus) and allegedly improved his dance moves on and off the snow :-)
We hope to see you all again in the future!
Our thoughts now turn to the Summer where there is never a shortage of activities in the Alps Come take a look and let your Summer adventure start here with Peak Adventures. What is there to do we hear you ask... take a look at the list below to whet your appetite:
Some people prefer being on the beach getting a tan. Being 1250m closer to the sun you can bet your bottom dollar that you can work on your tan here as well; by the pool, in the comfort of your garden or in the Hot Tub of Saskia.