​The Alpine Environment and the Importance of Protecting It
We all love our Alps, so why aren't we protecting them?
Skiers are often blamed for harming the environment through being wasteful and with littering. But, there are many ways to become a greener skier!
If the Alpine slopes provide us with endless hours of fun and exhilarating thrills, the least we can do is look after them in return.
Here's some more about the Alpine environment and the importance of protecting it. Join the eco revolution on the slopes!
Does Skiing Harm the Environment?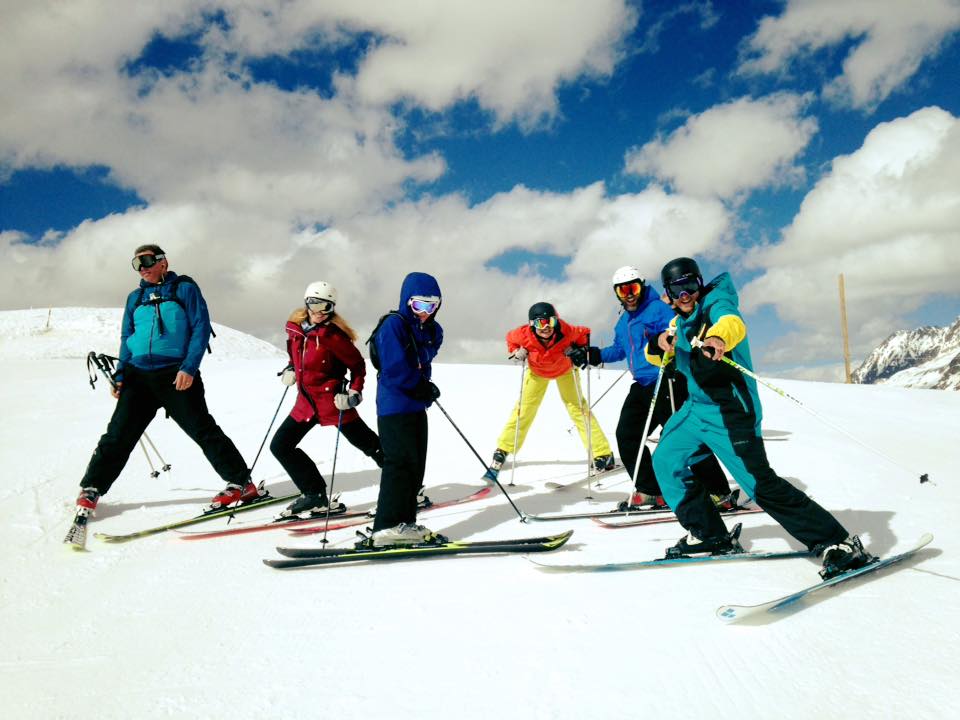 Skiing often gets a bad name among eco-warriors.
The disturbance to wildlife, the use of land and the energy generated from fossil fuels are all reasons why skiing can be harmful.
However, many resorts are making steps towards positive change. Renewable energy sources, better waste management and improvements to wildlife habitats are all attempts made by resorts to minimise harm to the environment. It's important to act as quick as we can not only for the environment but also for the economies that are based around resorts.
So, with the resorts doing their bit, how can skiers make a difference?
How to Ski 'Green'
Photo @ The Ski Monster
Whether you visit the mountains every year, or as a one-off, it's important to protect them.
We all know how beneficial a vacation can be for your mental health. Who wants to see a spoilt landscape while on holiday?
Being a green skier is easy! Just take everything you already know (recycling etc.) and apply it to the slopes. It's as simple as that!
But, if you're still unsure of where to start, here's some easy ways to look after the pistes:
Bring Refillable Bottles
Photo @ Berkeley Wellness
We all recycle at home, so why not when we're skiing?
While it's important to stay hydrated on the slopes, it doesn't have to cause harm to the environment.
Far too many plastic water bottles are bought and then abandoned on the slopes. Buying plastic bottles is harmful to the environment in the first place, let alone littering the Alps with them.
The solution is simple! Bring a refillable bottle with you every day to do your bit for the slopes.
Use Metal Straws
Photo @ Green Planet Goods
Many restaurants and bars in the Alps are making the transition towards using metal straws instead of plastic ones. You can be part of this too!
Using metal straws is only a tiny change, but it can make a huge impact on the environment. We're trying to cut down on our plastic use, one step at a time!
Reusing Your Lift Pass
Photo @ Jackson Hole
Another way to cut down on plastic waste? Reuse your lift pass! If you're heading to the same resort on your next ski season, why not keep your lift pass for next time? Most resort will offer a small discount if you do this as an incentive... It's €10.50 in Alpe d'Huez!
What's point in throwing something away only to have to buy it again? Cut down on the waste!
Use Portable Ashtrays
Photo @ Tokyo Times
Some say that smoking while on a mountain is a uniquely special feeling. But, this doesn't mean the landscape deserves to be littered with cigarette butts.
The answer? Portable ashtrays! It really is that simple.
We're not saying you have to stop smoking (although we all know the answer to that), but try to look after the Alpine environment around you. Compromise is key!
Avoid Groomed Snow
Photo @ Beaver Creek
If you can, choose to ski on snow that hasn't been groomed... do!
Piste basher's are mostly petrol guzzlers, although there are now Electronic ones out there. Snowmaking technology is often used to supplement poor snow quality. To avoid this, head to high altitudes for the best snow later on into the ski season. There are normally also less bashers up here as the terrain is steeper and used for 'mogul pistes'
Natural terrain causes no harm to the environment! So, you can ski guilt-free.
Think About Your Travel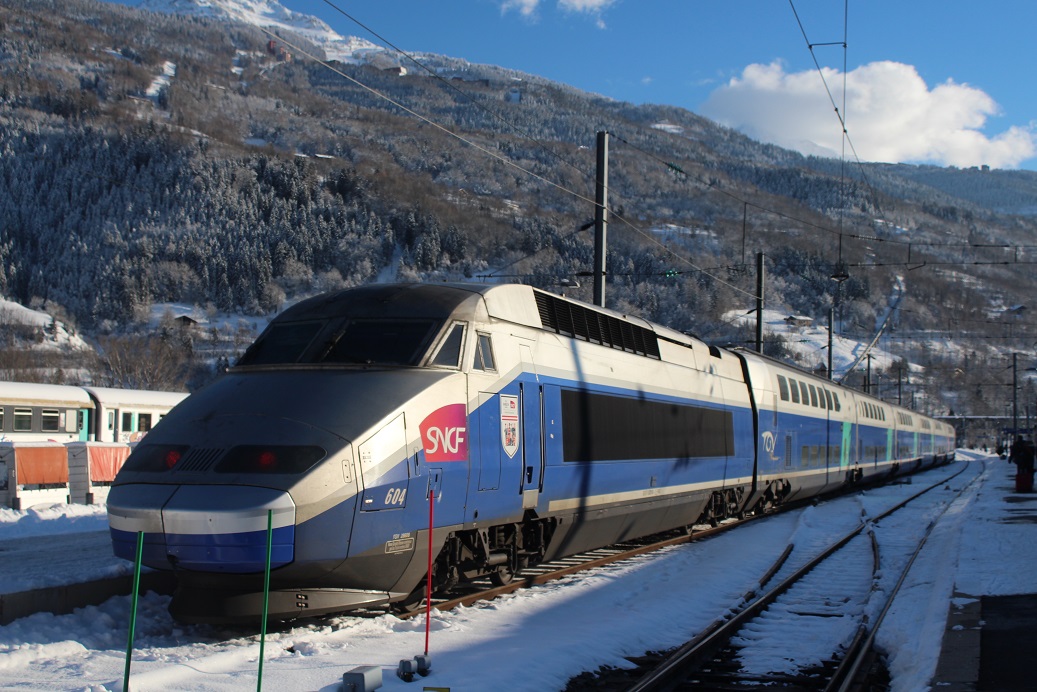 Photo @ Daniel Elkan
Inevitably, the way you travel can help you reduce your carbon footprint.
Ski holidays are known for involving a lot of travel! So, instead of flying, consider taking the train. You can still reach all of your favourite Alpine destinations without the need for a flight!
Once there, if your destination is difficult to reach by public transport, consider a transfer from Alps2Alps. They can accommodate big groups in one journey, so there's no need for more than one car!
Why It's Important to Protect Our Slopes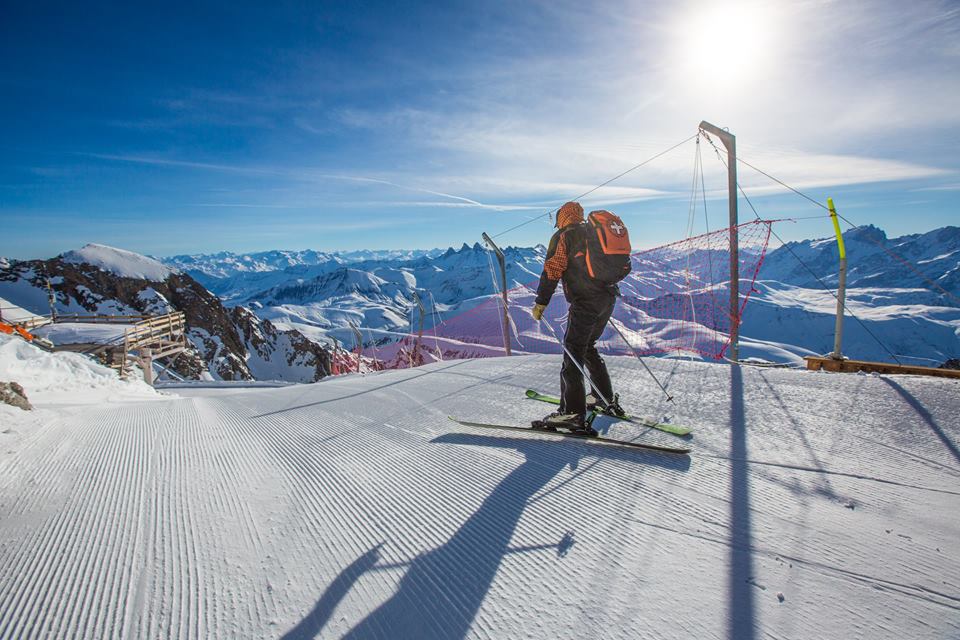 Photo @ Lauren Salino
What's so important about all of this anyway?
Globally, we need to reduce our carbon footprint, whether we like it or not. So, through making some small changes to our ski holidays, we can make a positive step in the right direction.
Without these changes, it's likely many slopes may have to close, making the ones that do stay open much busier and less enjoyable.
The Alps don't deserve to be spoilt! Luckily, there are many ways to avoid this becoming a reality.