Skiing by Day, Casinos by Night: How to Enjoy It all in Sin City
Las Vegas is famous for many things, but the two that regularly come up are casinos and their desert surroundings. With the parched Mojave Desert on the horizon and its subtropical climate, it's fair to say that snow would be one of the last things most commonly associated with Sin City.
It might therefore surprise you to discover that Las Vegas is a wonderful skiing destination. If you like to hit the slopes by day and the casinos by night, you quite literally couldn't find a better place in the world.
Closest Skiing Resort

There are several big skiing resorts within a three-hour drive of Vegas, such as Bear Mountain, Brian Head and Snow Summit, but there's one that's much closer: Lee Canyon.
Offering tubing, snowshoeing and skiing, it's the closest mountain to Las Vegas and easily accessible.
One of the reasons Lee Canyon is such a popular skiing spot is that the slopes there can cater to all levels of experience. As well as the nursery and less daunting slopes such as Ponderosa Glade novice and intermediate skiers, there are hike-to-terrain experiences for those looking for a challenge. With no fewer than four gates that provide access to steep chutes and untouched powder bowls, it's a paradise for those seeking a high-quality skiing experience.
There are a total of 26 trails and a lift to serve all the ski areas, plus no shortage of slope-side amenities. You can ski in and out of the bar without the hassle of taking off your equipment, a fantastic way to enjoy some refreshments!
Hit the Shops in Las Vegas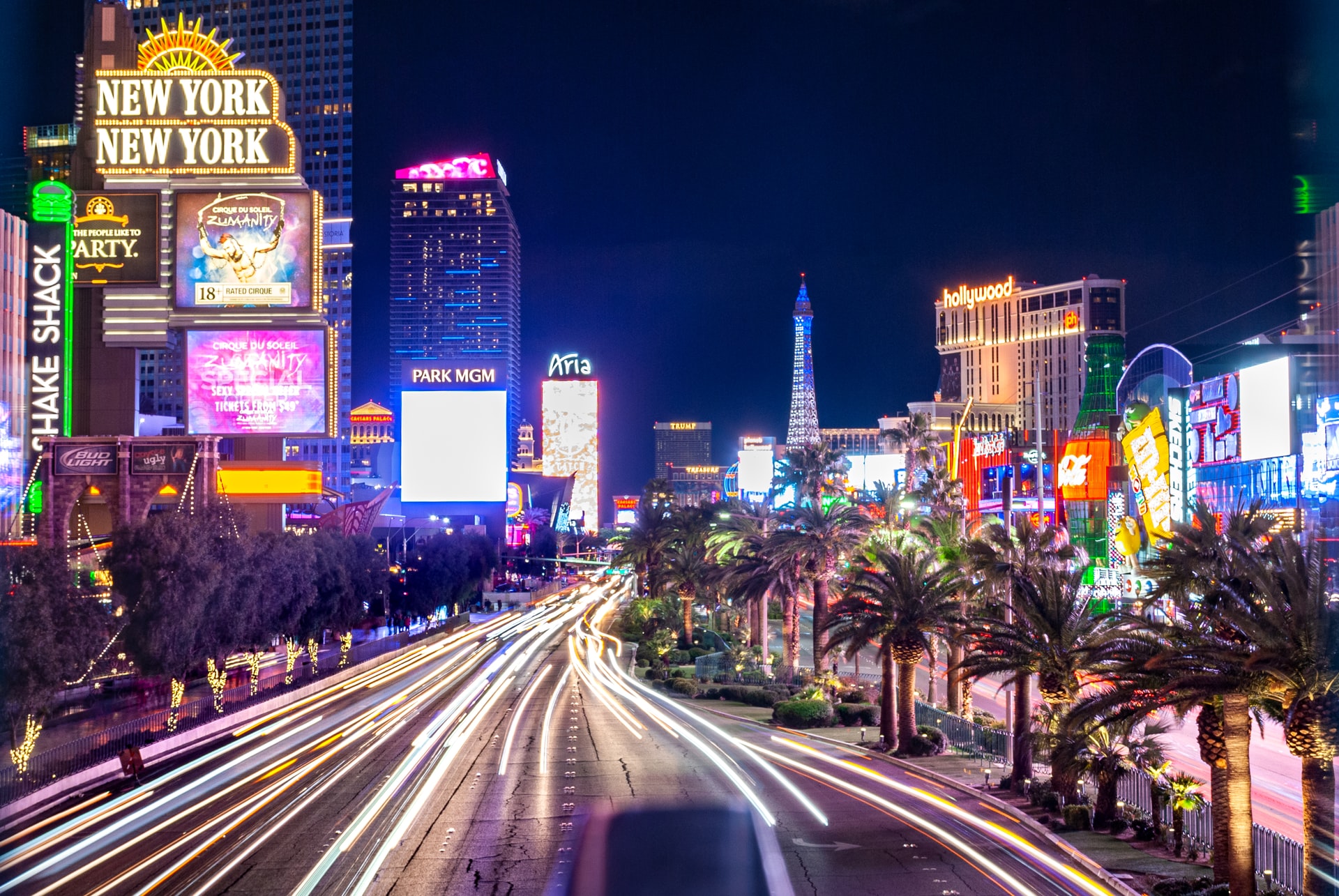 If you didn't bring all your ski equipment, or you just fancy something new to show off, Las Vegas has a good selection of ski shops to choose from. It may seem strange shopping for skiwear in the middle of the desert, but with Lee Canyon only 50 miles away, skiing is a large part of the Las Vegas experience.
You can rent some of the equipment you need when you arrive, but if you prefer to bring or buy your own, make sure you have the following:
Sunscreen
Sunglasses/ski goggles
Ski socks - wool or synthetic
Base layers (to wick away sweat)
Soft-shell trousers
A skiing jacket
A woollen or fleece hat
Ski gloves
First Aid kit
It is vital to make sure you're buying bona fide skiwear and not replica fashion items. When you're at the top of the mountain, your clothing will keep you warm and safe, so it's essential to buy good quality.
Tired Muscles?

Las Vegas is the city that never sleeps, so whatever time you feel like heading out for some cocktails and casino play, you'll find plenty of options. And being within reach of Lee Canyon, it's a great way to combine the best of both worlds.
However, it's fair to say that a day on the slopes can leave you with tired muscles and craving an evening of complete relaxation. The good news is that you can stay in Lee Canyon for the evening as there is a heated outside terrace, a grill restaurant and a well-equipped bar.
You won't even have to forego your favourite game of roulette or blackjack, as with a trusted online casino site, you can play without leaving your resort!
And after an evening of resting aching limbs and maybe a soak in the hot tub, you'll be raring to hit the slopes again in the morning!