Merry Christmas and a Happy New Year
A very Merry Christmas to everyone and a Happy New Year!
A white Christmas has been on the horizon for the past week and we are delighted to confirm that it has actually and eventually happened! Snow is falling and there is no let up in sight. The pistes will of course rejoice in this fact, as will our New Year holiday makers who are in for a right old treat (the lucky devils).
How was your Christmas?
Our staff piled on the gala dinner for Christmas and even welcomed some friends of guests to enjoy in the banquet and festivities. The Chalets have been well dressed with Christmas lights and various decorations (holidays are comin') which we hope has made their Christmas holiday as home like as possible, without the stress of cooking!
Father Christmas has been out and about giving rides on his sleigh to those who feed his reindeer carrots and other healthy veg, as well as visiting the Jardin Alpin in Montfrais and giving a bit of Christmas cheer to the learners!
I have heard from one of our 8 year old guests that he was heard landing on the roof of Saskia at 03:47 delivering gifts! Passed his bedtime yes, but who doesn't try and catch a glimpse of him trying to get down chimneys.
We are now all looking forward to New Years eve which is always a huge event in Vaujany and never dissapoints. The village team always surprise us with their incredible fireworks display. Prepare for lots of vin chaud and welcoming in the New Year in the comfort of you chalet, or for the more adventurous in l'Etendard or Stiefs.
v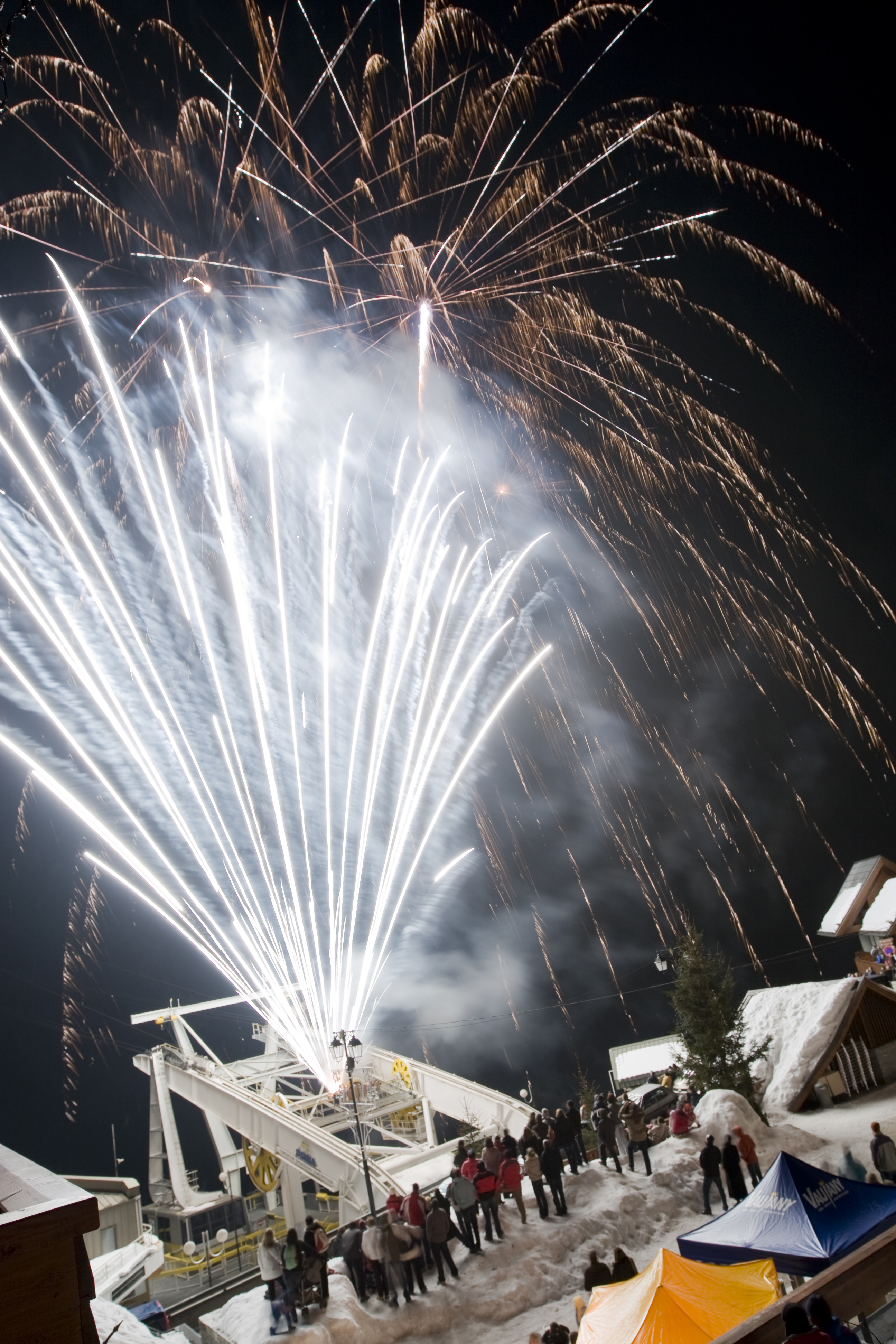 ENJOY THE HOLIDAYS!