Exploring The Best Ski Towns In The USA
Introduction
The United States boasts an abundance of breathtaking ski destinations, each with its unique charm and winter wonder. From the snow-covered peaks of the Rocky Mountains to the picturesque slopes of New England, ski towns across the country offer a blend of adrenaline-pumping outdoor adventures, cozy mountain lodges, and vibrant après-ski scenes. In this blog post, we will take you on a virtual journey to explore some of the best ski towns in the USA. Whether you are a seasoned skier or a first-time snow enthusiast, these winter wonderlands are sure to captivate your heart and leave you with unforgettable memories.
Aspen, Colorado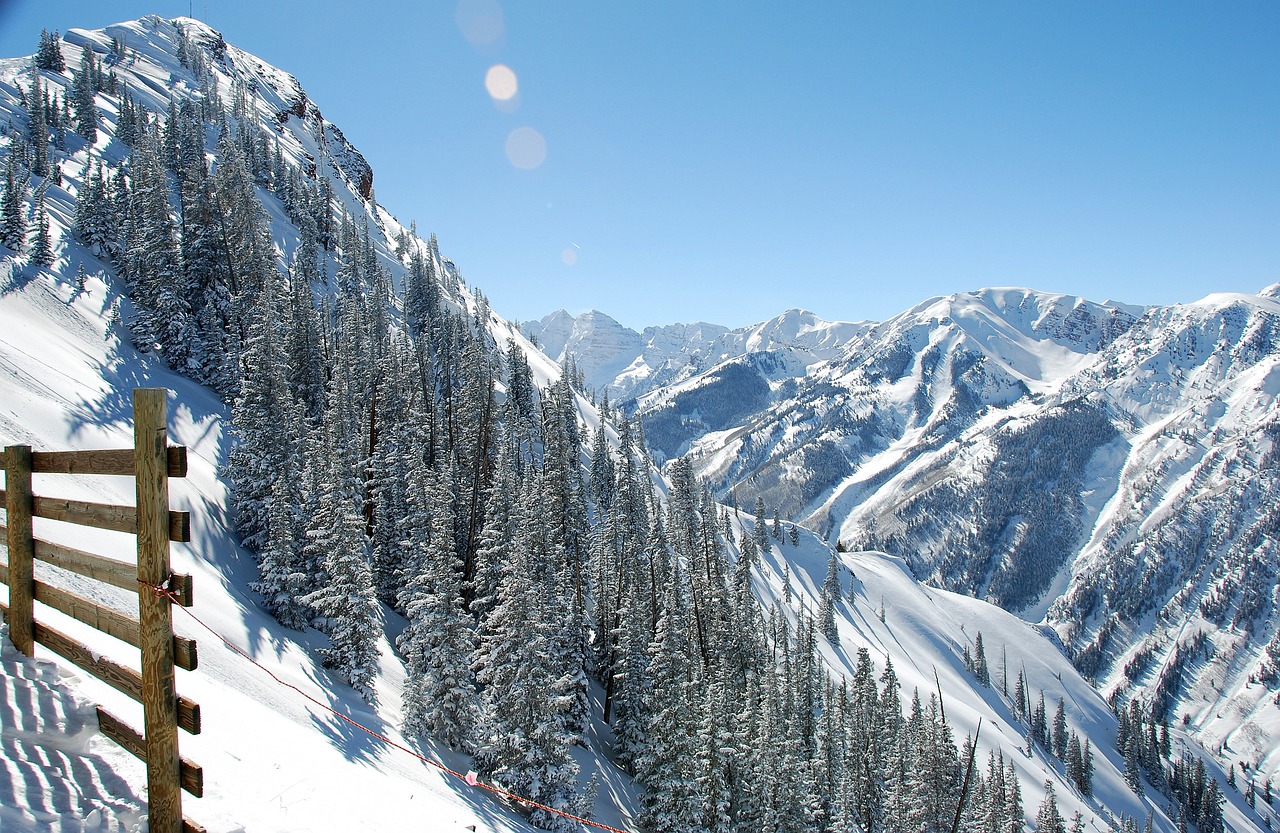 The Iconic Winter Playground
Aspen, Colorado, is synonymous with luxury skiing and winter sophistication. Nestled in the heart of the Rocky Mountains, this renowned ski town offers four world-class ski resorts: Aspen Mountain, Aspen Highlands, Buttermilk, and Snowmass. With over 5,500 acres of skiable terrain, skiers and snowboarders of all levels can indulge in powdery slopes and thrilling terrain parks. Beyond the slopes, Aspen's charming town exudes elegance with high-end boutiques, art galleries, and gourmet restaurants. Après-ski in Aspen is an experience in itself, where you can unwind in stylish lounges or sip hot cocoa by a cozy fireplace.
Jackson Hole, Wyoming

A Wilderness Playground
Nestled in the rugged Teton Mountains of Wyoming, Jackson Hole is a mecca for adventure seekers and nature enthusiasts. Known for its steep slopes and challenging terrain, Jackson Hole Mountain Resort beckons advanced skiers and adrenaline junkies from all over the world. In addition to skiing, visitors can embark on snowshoeing expeditions, explore nearby Yellowstone National Park, or embark on a thrilling wildlife safari to spot majestic bison, elk, and wolves. The iconic town of Jackson, with its wooden boardwalks and Western ambiance, offers a delightful blend of rustic charm and modern amenities.
Park City, Utah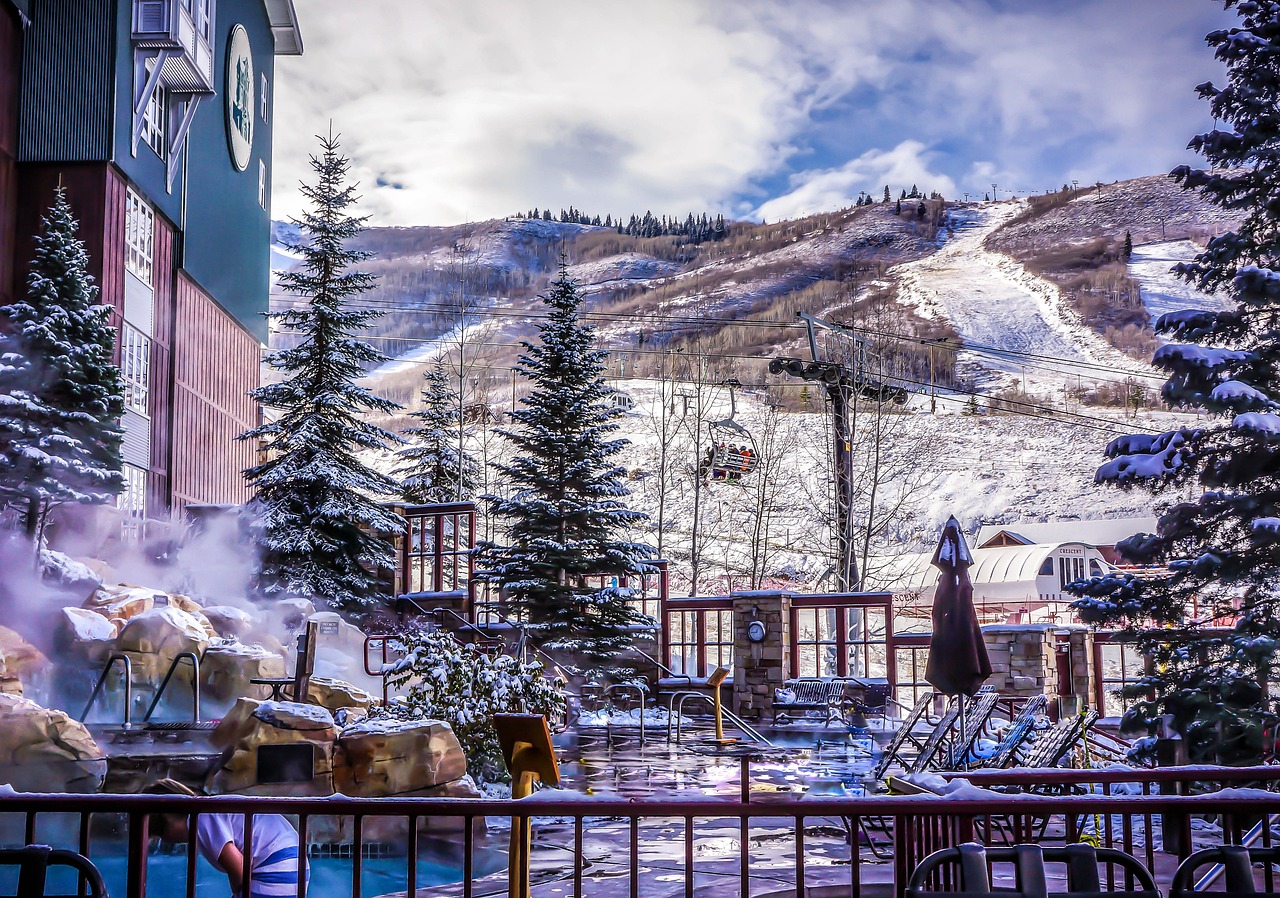 Where Olympic Legacy Meets Mountain Majesty
Park City, Utah, gained international acclaim as the host of the 2002 Winter Olympics. Today, it continues to attract winter sports enthusiasts with its diverse terrain, including three renowned ski resorts: Park City Mountain, Deer Valley, and Canyons Resort. Skiers and snowboarders can relish in miles of groomed runs, expansive terrain parks, and unparalleled backcountry skiing. Off the slopes, visitors can explore the vibrant Main Street, filled with trendy boutiques, art galleries, and award-winning restaurants. Park City's friendly ambiance and easy accessibility from Salt Lake City make it a top choice for families and groups alike.
Stowe, Vermont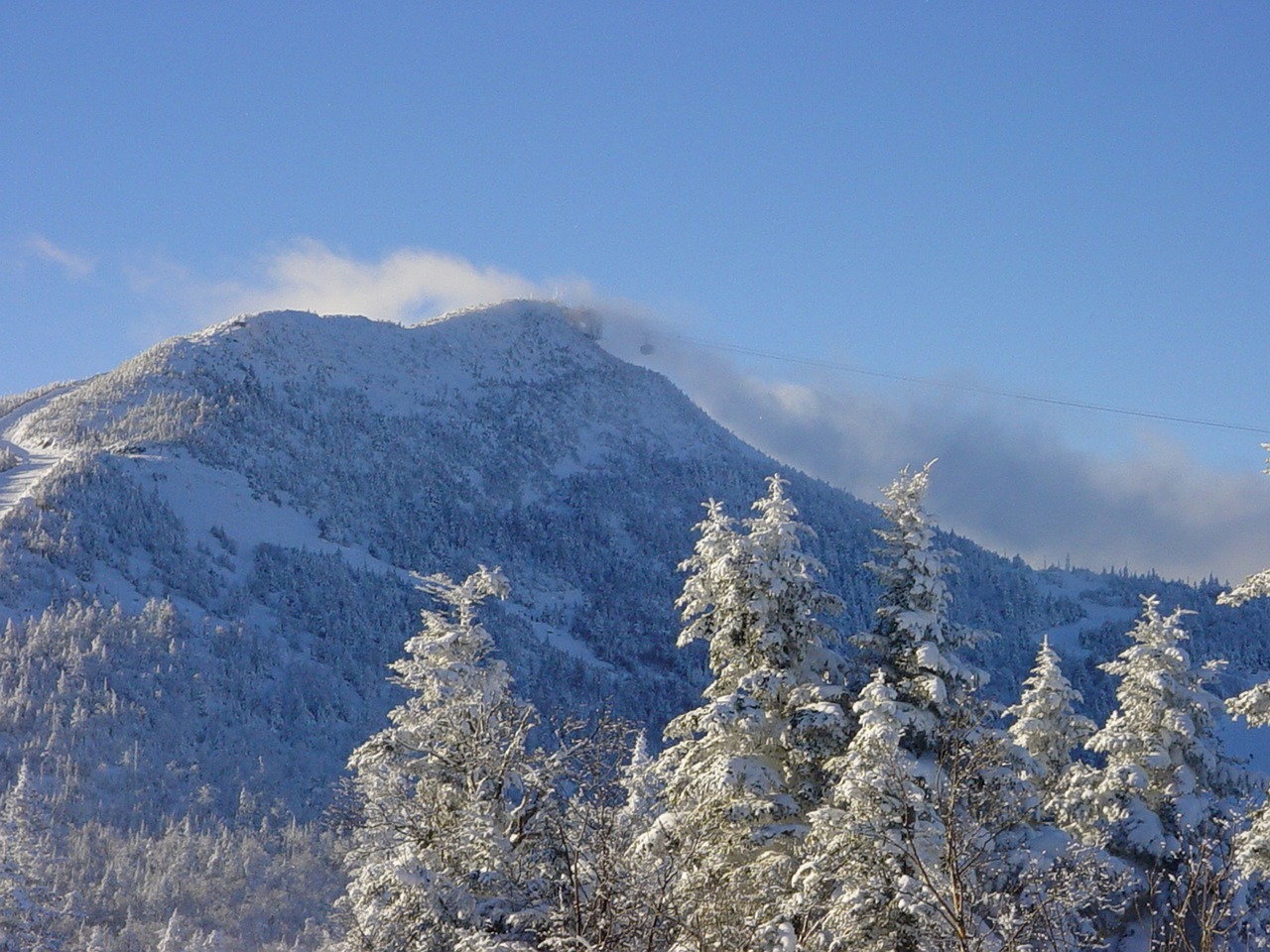 New England's Winter Paradise
Nestled in the picturesque Green Mountains of Vermont, Stowe exudes a charming New England ambiance that beckons winter enthusiasts year after year. Stowe Mountain Resort offers a mix of diverse terrain, including gladed trails and challenging double-diamond runs, making it a favorite among East Coast skiers. Beyond skiing and snowboarding, visitors can indulge in cross-country skiing, snowshoeing, and ice skating in Stowe's scenic landscapes. The quaint town of Stowe is dotted with historic inns, cozy lodges, and inviting après-ski spots where you can warm up with a cup of hot cider or Vermont maple syrup-infused delicacies.
Telluride, Colorado

Hidden Gem in the San Juan Mountains
Telluride, nestled in the San Juan Mountains of Colorado, is a hidden gem that radiates old-world charm and natural beauty. Telluride Ski Resort offers a mix of terrain for all skill levels, boasting over 2,000 acres of skiable terrain. The breathtaking views from the mountain's highest peaks are a treat for both avid skiers and photographers. Beyond skiing, Telluride offers a wealth of winter activities, including snowmobiling, ice climbing, and relaxing hot springs. The town of Telluride itself is a National Historic Landmark, featuring Victorian-era architecture, colorful houses, and a vibrant arts and culture scene.
Time To Visit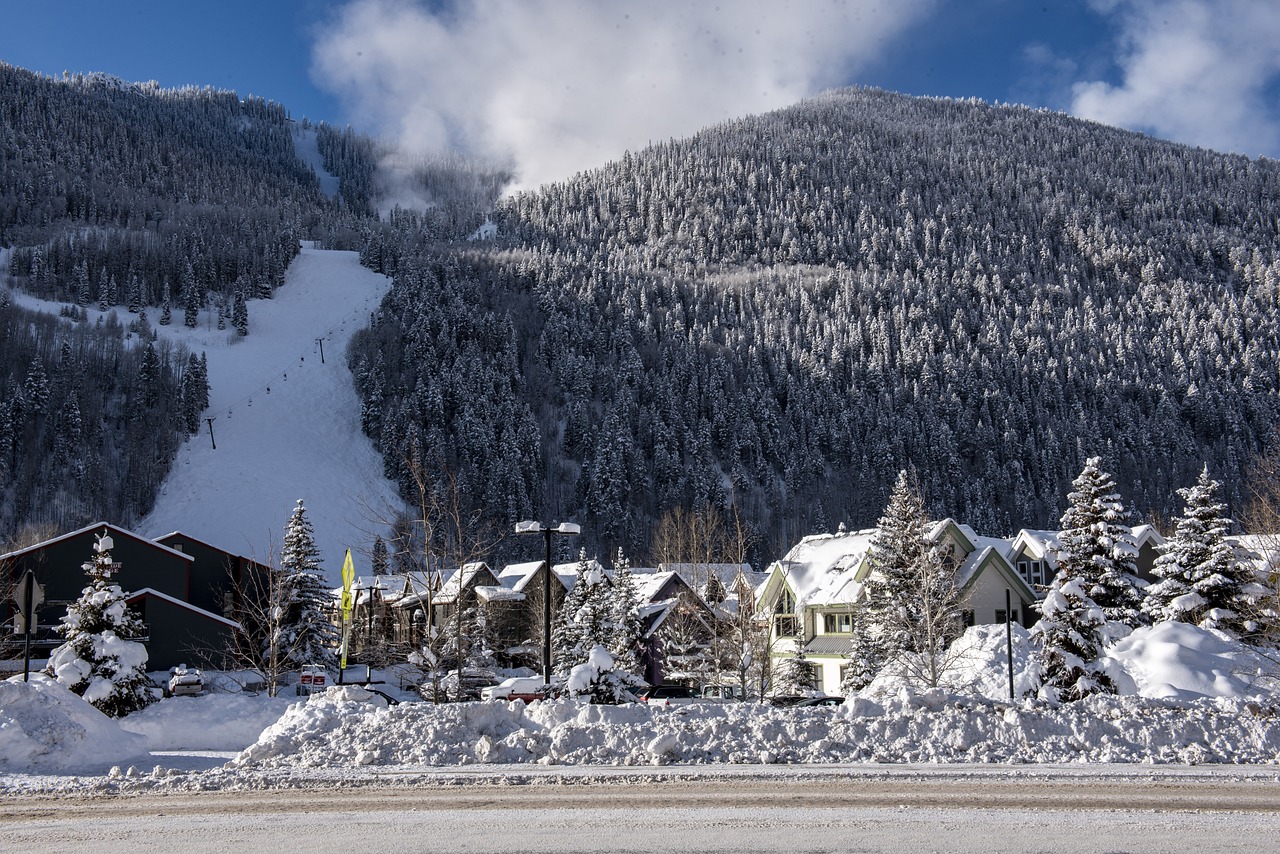 When planning a ski trip to one of these top ski towns, it's essential to consider the best time to visit. The ski season typically runs from late November to early April, but specific dates may vary depending on the location and weather conditions. To make the most of your trip, aim to visit during the heart of the ski season when snow conditions are optimal, and the resorts are buzzing with excitement. Additionally, keep an eye on special events and festivals that might coincide with your visit, adding a touch of local culture and entertainment to your ski adventure. It's also important to use the right gear, to find the best snow goggles visit goodr.com/pages/snow-g.
Ski Lessons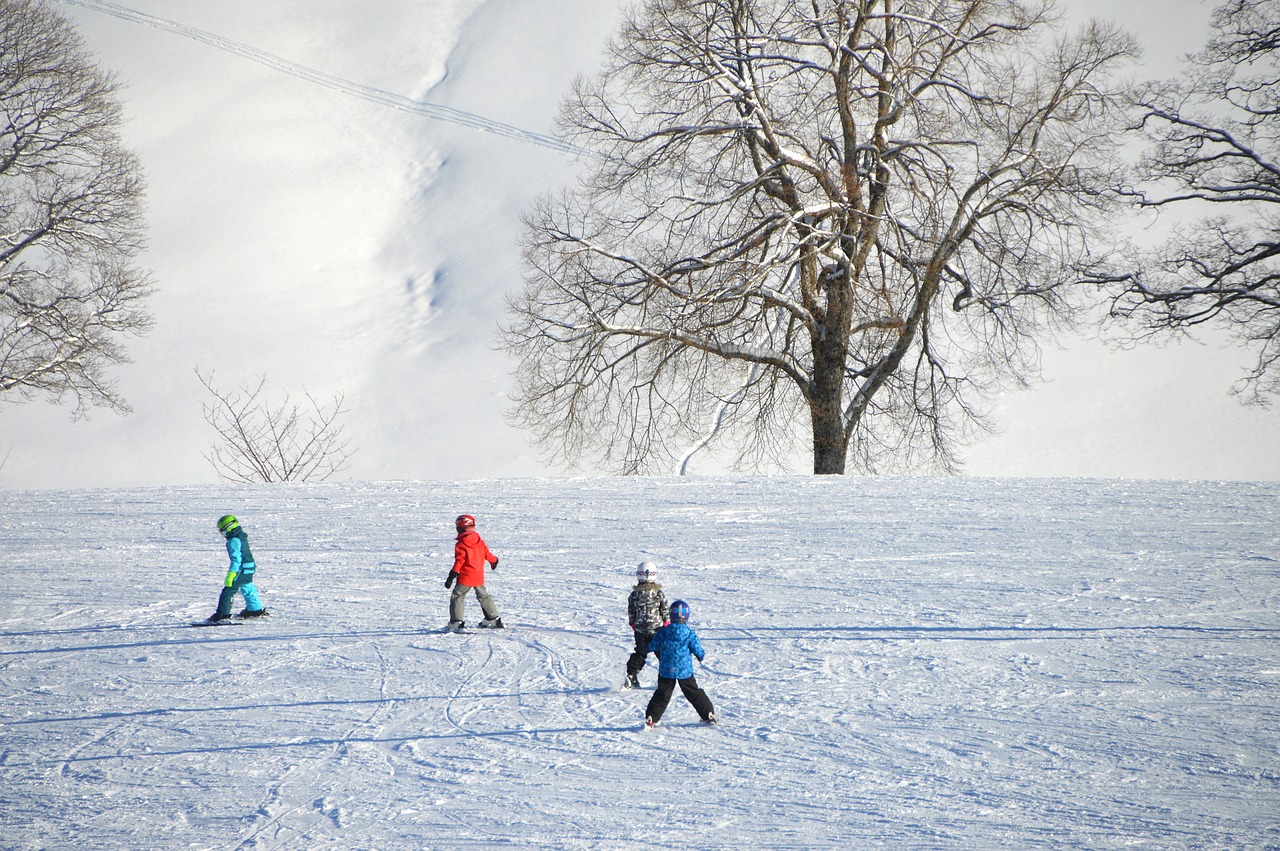 For those new to skiing or snowboarding, these top ski towns offer excellent opportunities to take lessons and improve your skills. Many resorts provide comprehensive ski and snowboard schools with certified instructors who cater to all levels, from beginners to advanced. Participating in lessons can boost your confidence on the slopes and ensure a safe and enjoyable experience. Furthermore, most ski towns offer a range of other winter activities, such as snow tubing, ice skating, sledding, and snowshoeing, making them ideal destinations for families and groups with varying interests.
Unique Experiences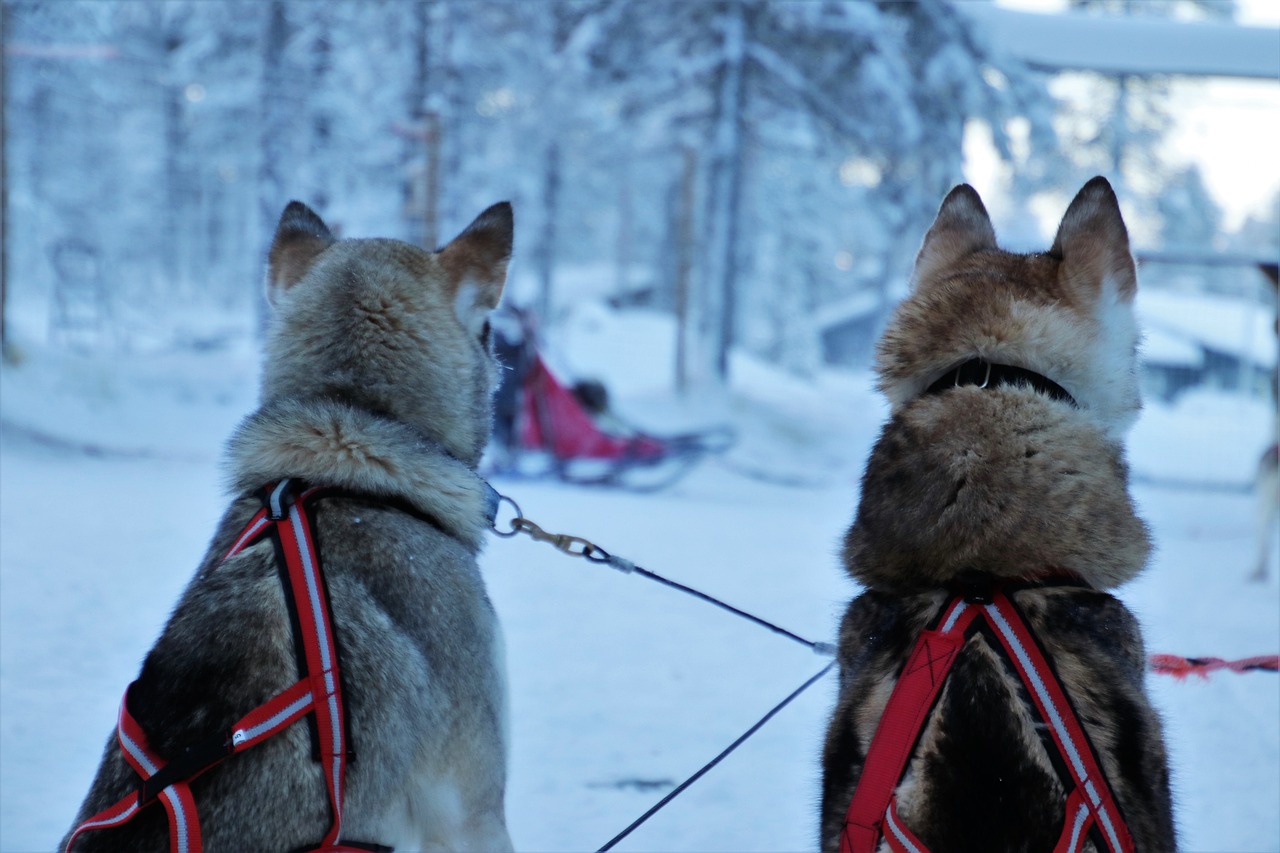 As you explore these ski towns, don't forget to savor the unique experiences each destination has to offer beyond the slopes. Whether it's indulging in the local cuisine at cozy mountain restaurants, visiting art galleries, or soaking in hot springs, each ski town presents a host of off-mountain delights. Immerse yourself in the local culture, interact with friendly locals, and discover the hidden gems that make these ski towns more than just winter playgrounds. From après-ski celebrations to exploring quaint mountain villages, your ski trip promises to be a memorable adventure filled with snow, smiles, and the joy of conquering the slopes in some of the best ski towns in the USA.
Conclusion

As winter descends upon the United States, ski towns across the country come alive with snow enthusiasts seeking adrenaline-pumping adventures, picturesque landscapes, and warm hospitality. From the glamorous slopes of Aspen to the rustic charm of Stowe, each ski town offers a unique winter experience, captivating the hearts of travelers and skiers alike. Whether you're seeking challenging terrain, luxurious amenities, or a peaceful retreat amidst nature's beauty, the best ski towns in the USA have something to offer every snow enthusiast. So, bundle up, grab your gear, and embark on an unforgettable winter wonderland journey to these charming destinations, where skiing and snowboarding meet the magic of the season.