Essential Skiing Gear - Product Reviews
It's that time of year when we want to replace things that are outdated, worn, tired. Or perhaps we just want a change and to to get something a bit more stylish or user friendly, simply better than what we had before. In this article we are going to write up a few tried and tested bits of equipment and kit that we've purchased over the last couple of years:
Messy Weekend goggles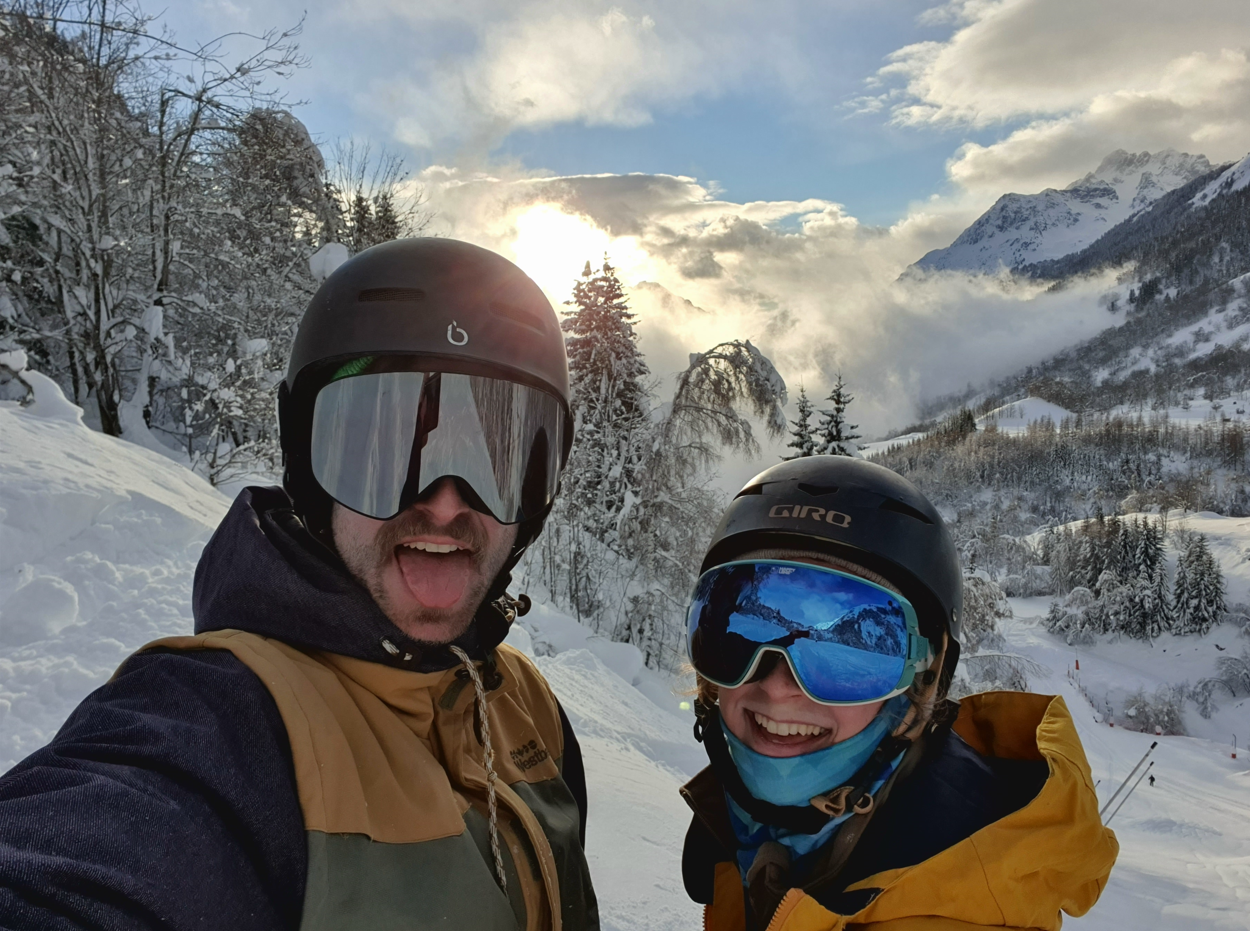 These goggles are pretty trendy it has to be said. I've even recommended them to friends already. They are from a Danish company based in Copenhagen and we were sold on their advertising; funny and inclusive videos, portraying that their goods are for the masses. Based on their pricing and deals, we can agree to that point for sure. In-fact for overall package they are unbeatable. The goggles arrived in a robust case with extra lenses for the ever changing mountain weather, perfect for transporting and keeping everything safe. The goggles themselves are pretty big but some people love having as much 180 vision as possible.
The actual lenses themselves are of very good quality and anti-reflective properties which is good considering the UV rays that get reflected off the snow. Furthermore they are dual layered which is good... and bad (we'll get into this). The vents look like they should do a good job but (here we go) if there is some moisture in-between the lenses, it is a nightmare! On three separate occasions over the last year the lenses have fogged up in-between the lenses. Once when it was sleeting, once when it was bitterly cold (kind of frosted over) and the other just a normal day. The only way to regain vision is to make a pit-stop and place them on-top of a radiator to evaporate the water. Standard stuff I guess
I'd like to rate these higher than I am about to but due to the frustration of the foggy lense I can go no higher than 7/10. Messy Weekend goggles
Cold Case phone protector
This is a nifty bag which is also waterproof. Essentially it is designed so that your phone stays functional during low temperatures, to not lag or lose battery. Personally I've seen this happen a lot with I-phones so this idea is perfect for battling this issue. Personally though, I use a Samsung phone and actually don't find my phone suffers from these problems when skiing. I therefore didn't feel I really needed this on the mountain. However, I do SUP (Stand up paddle board) and can see that this could be very useful for when on the water. If anyone is in cold weather on water this is perfect. I'm suggesting trawlers and anyone in the Arctic circle such as those on Frozen plant wit David Attenborough.
Rating of 7/10 as I don't I think it has been over engineered. It would be higher if I had a real need for it.
Retevis walkie talkies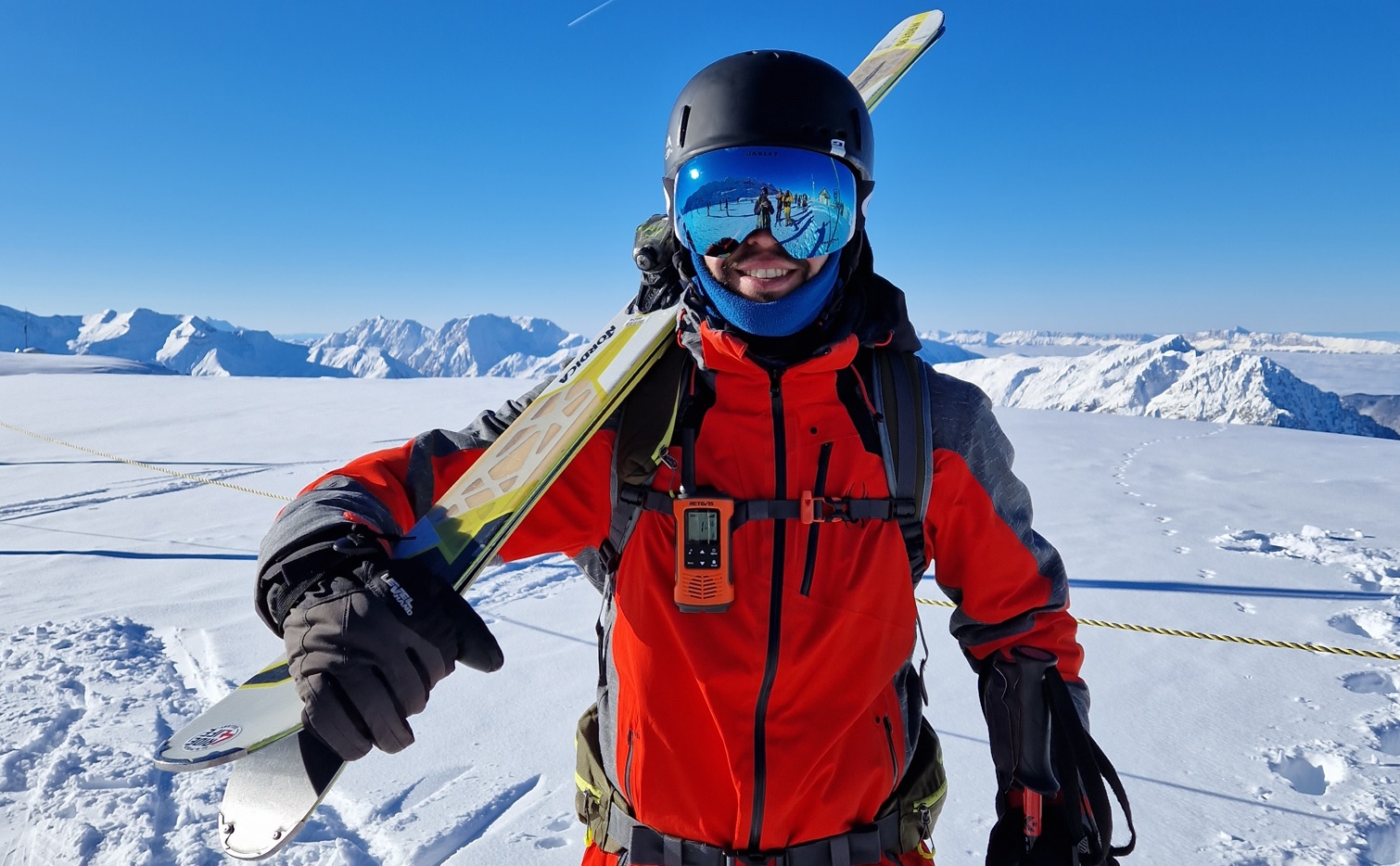 Everyone knows and loves a walkie talkies. Such fun for kids (and therefore perhaps annoying for parents). They are however perfect for when a group has to split up and to keep in touch. When the phone signal is bad, the radio waves still work! I had high hopes with these, as they look and feel like the real deal. They are very user friendly, with a multitude of channels and variants. They also have some great features like the emergency call, which feeds into many different types of frequencies. Tick, tick, off to a good start! I hoped that after a decade of not using one of these devices, the technology had improved somewhat. I'm 100% certain that if on flat land these would perform brilliantly. Sadly though, when skiing in another valley from the other person, the signal was lost or at best very intermittent. We were probably 1km-2km away from each other but the mountains really do get in the way. I don't know how to avoid this. If you are skiing in the same valley then they work well but if you pop over a ridge then it's game over.
As walkie talkies go I'm sure they are 10/10 and if you can see the person they definitely are. But for our needs they are pretty useless and we have to give them 6/10
Carved wooden phone case
Every phone needs protection! Whether it be from scratches, drops, altercations and general wear and tear. Why should it not also be a piece of art? The phone case from Carved wood protects your phone as a normal rubber/plastic case does but it looks absolutely stunning whilst doing it. The resin pattern on our one looks like emerald green sea water running over shingles. They have a plethora of different styles too.
We love these and cant wait until they do more ranges for other phone like Samsung 9/10
Selfskie stick
I think the selfie stick phenomenon has now passed us by.. or maybe not? Most people use them a few times when on holiday, for that one snap for the front cover of the photo album, and I get that. But does the same go when people ride down the mountain with a go pro on a stick? They do make for a pretty cool shot when doing an off piste / park masterpiece, which is 100% enthralling. That being said why buy a specific GoPro pole when you can just use your ski pole? After all, you have the pole when skiing, why not attach your GoPro easily o the end of it? It is quick and simple to do so very clever in that respect.
6/10 for ingenuity and ease of use but please think twice if you really need one
Outdoor Master goggles
We were sold on these due to the magnetic interchangeable lenses. The technology eliminates the fiddliness of historically doing this. You can actually do it whilst skiing too, rather than waiting until you're on a lift, or in a restaurant... real time changing! The goggles also come with a clever hard/soft case which you can put in your pocket whilst on the mountain. The hard bit covers the lens, protecting it from scratches and the soft, flexible bit is the other side. The goggles themselves are a good size and great shape with too. The lens quality is also surprisingly good and they come in an array of different colour options, perfect for those wanting to match/clash with their ski outfit.
Can't be faulted except, we love a black lense 9/10
Dakine gloves
Gloves are an essential part of skiing. Without gloves our hands would freeze in the elements and be susceptible to cuts if we fall over. There are many different materials that can be used and these are always reflected in the price paid. Factors to consider include:
Warmth - The main idea is to keep your hands warm and protected
Durability - Long lasting material that is tough
Waterproof - Keep the wet weather at bay and your hands dry
Breathability - Allow your sweaty hands to be wicked away
People carry their skis with their hands all the time and in doing so risk slicing their gloves open on the sharp edges of your skis. Durability is key here. There is no right or wrong answer but the two best materials in our eyes are leather and Gore-Tex. The Dakine gloves have both!
I ski hard and in doing so my body temperature rises substantially. These Dakine gloves are amazing but if anything I overheat with them. Furthermore, they are a little bulky for my liking but the most certainly do the job well 8/10
Blue Tribe helmet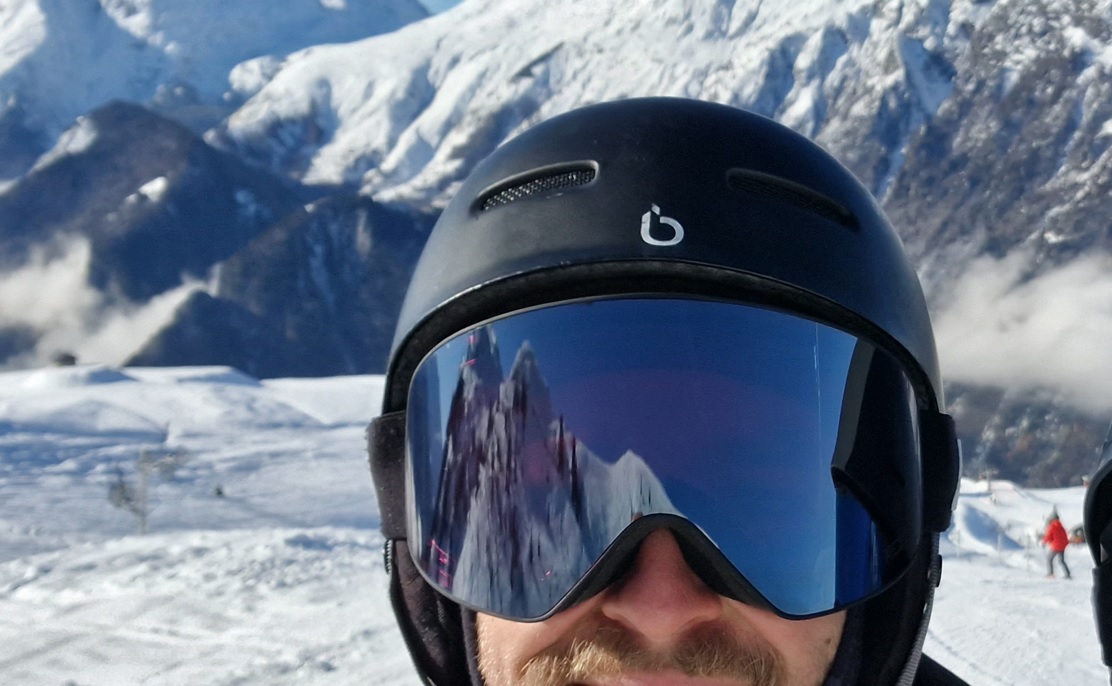 Helmets are incredibly important on the slopes and more and more people are investing in their own. For some, ventilation is desired or entirely not wanted. Many helmets come with a few useless vents but I was keen to have as many functioning ones as possible and after some research this helmet provided the most. A lot of helmets also come with a comfortable layer to surround the head, sometimes lavish faux fur is used to coax buyers in for extra style as well as warmth. The Blue Tribe helmets' inner layer can be removed and you can install separate padding (which comes with the box). I found the padding allowed air flow around the entire head, whilst also providing enough warmth and comfort.
When researching and purchasing, I actually bought a good 8 helmets to try and compare, including the renowned Smith Holt helmet which was a close second. The shape of the Blue Tribe is quite similar to the Holt but it didn't feel quite as large, factor in the vents and padding and this one suited me better. I sent the others Helmets back obviously!
9/10 as it does not have MIPS technology