Embracing The Magic of a Ski Lodge Getaway With Friends
There's no doubt that traversing down slopes is one of the main reasons why people book ski holidays, but it's not the only one. Indeed, some holidaymakers just enjoy the fact that they are up experiencing the crisp mountain air, away from the hustle and bustle of daily life.
For many, nights at the lodges are the highlight of a ski holiday, with the soft glow of snow reflecting the moonlight beyond the window and the cosy fire blazing inside. Nights with friends in a ski lodge can create a magical feeling, and they can be made even more wonderful with a few pleasurable activities.
Hot Cocoa by the Fire

One of the best things to do after a day of skiing is to load up the fireplace and get a blazing fire going. Cosying up next to the burning logs to get warm after being out in the cold for hours is one of life's greatest pleasures. It's made even better if you have friends to share it with. You can sit and tell stories about the day's events, reflecting on the fun you had. Or you can just reminisce on old times and enjoy the nostalgia.
Steaming mugs of hot cocoa are the ideal accompaniment for a glowing hearth. Don't forget to get all the accoutrements that make these hot drinks even better. You'll need marshmallows, whipped cream, sprinkles – the works. Put the diet on hold temporarily and just appreciate the soothing drink by the fire. This is such a good way to refresh and recharge before going out the next day and doing it all again.
Picture Bingo and Other Fun Games

When holidaying with friends, it's a great idea to have a few games lined up for everyone to enjoy. One option is picture bingo, which uses pictures instead of numbers. This way of playing the classic pastime is hugely popular now, with online picture bingo being the easiest way to access it. The game uses a 3x3 bingo card with various images printed on them. These can include anything from seasons to specific topics like holidays.
There are plenty of other classic group games that can make the ski lodge nights even more enjoyable. Games like charades never grow old, and you can give players a specific ruleset that their clues have to be related to skiing and snow in some way. This could work with Pictionary as well. It's useful to bring a few board games along as well, just so there's plenty of choice and something to please everyone.
Stargazing From the Hot Tub

Many ski lodges have an added touch of luxury and come with an outdoor hot tub. If you haven't bathed in warm bubbly water in the chilly night air, you don't know what you're missing. It creates a soothing and revitalizing experience and is the perfect way to unwind after a busy day on the slopes.
Relaxing in the hot tub is fantastic at any time of day, but it's arguably best at night. It allows you to lie back and gaze up at the star-studded sky, where you'll be able to see all the constellations clearly thanks to the clean air of the mountains. This is a mesmerizing activity done solo, but it may be even better with friends. You can spot stars together, tell stories, and bond over the shared enjoyment that the soothing water provides.
Evening Snowshoeing Adventures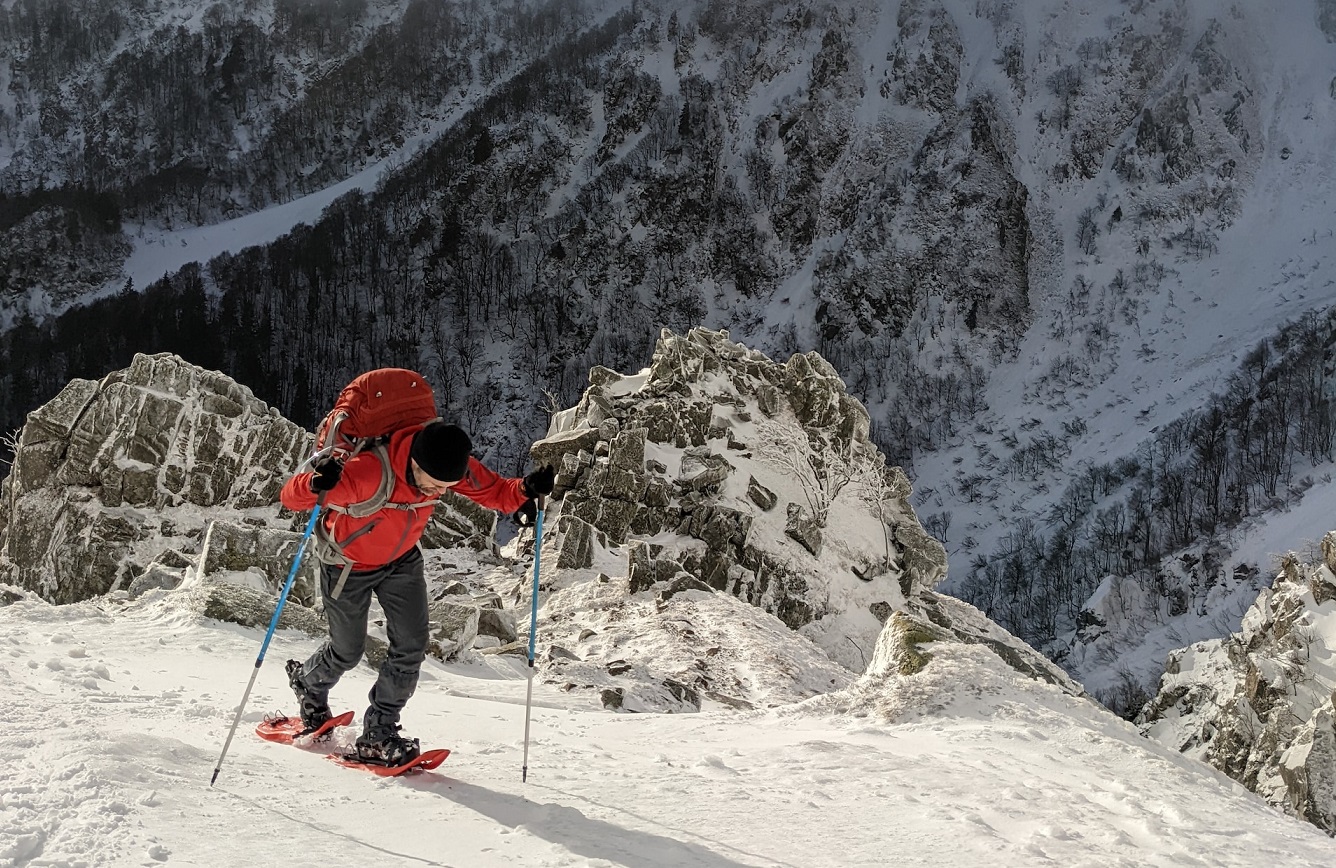 One exciting option on a ski lodge evening is to venture out into the serene winter landscape and experience it in a different way. You can lace up your snowshoes and explore the trails around the lodge. This time of day in a ski resort creates a mystical atmosphere and allows you to connect with nature.
It is important to be extra careful, though, and make sure you are well equipped before you head out. You'll need appropriate gear, along with a flashlight for each member of your party. Stick to well-trodden tracks and don't stray too far away from the lodge.
The ski lodge nights form such a significant part of the holiday and add to the whole skiing experience. The magical setting provides the perfect opportunity to wind down and create some treasured memories at the same time. The simple things such as fire and conversation are truly enhanced in this setting, and you'll remember these nights for many years to come.