5 Tips For Families Embarking On A Ski Holiday
Winter is not a time for families to sit indoors and watch television. So many times we waste one of the most beautiful seasons because we are afraid of getting a little chilly. There are plenty of fun things to do in the winter, even with young children. One of the most popular things people do to take advantage of the colder weather is to take a skiing holiday! Whether you are taking a trip to a beautiful resort like the Vaujany, Alpe d'Huez ski area, or a heading to a small hill one town over, skiing holidays are a great way to get the family together for a memorable experience.
Have you got your ski holiday already planned this year? If not, let us help you organise the perfect trip away. Just complete this survey and we'll get in touch with you in the next 24 hours with some wonderful options and prices to consider.
If you are not familiar with skiing, however, this could be a daunting task. With so many options online, it can be overwhelming to plan a holiday that is appealing to the whole family. Here is a list of best practices to help guide you to create the best family friendly experience!
What time is best?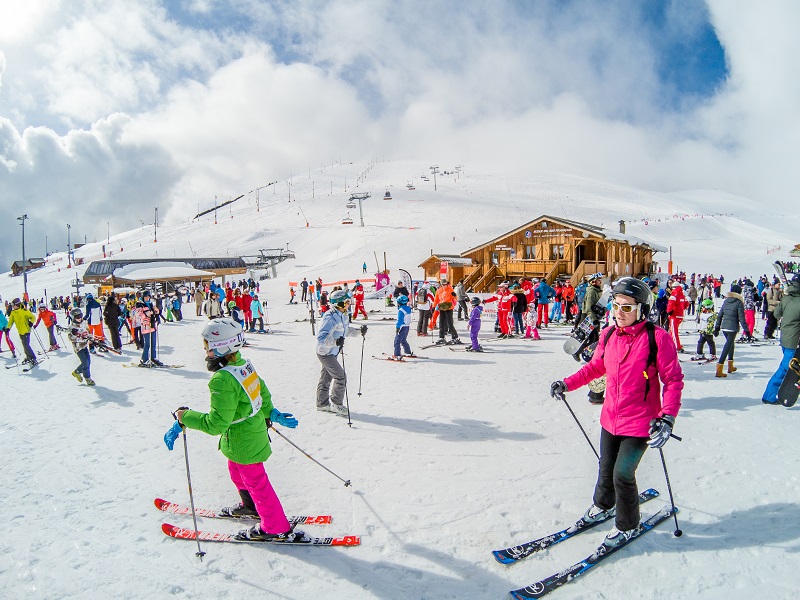 Photo by Matej Dumancic
Many times, parents will want to take their children during school breaks on a ski holiday. Because of that, however, this is typically when prices are the highest for ski passes. The best times for pricing is during the early and late seasons. The early season is typically considered from Dec 1st to the 21st (before the majority of children get out of school!). The late season is throughout the month of April. While these are not the most convenient times, they will be much cheaper than the peak season pricing! Keep in mind to look/ask for family or group pricing as well as typically you are able to find a discounted rate, especially if you are happy to share a family room. Flights during this time are also much better priced compared to school holiday times such as New Year and February half term.
Where is best to go?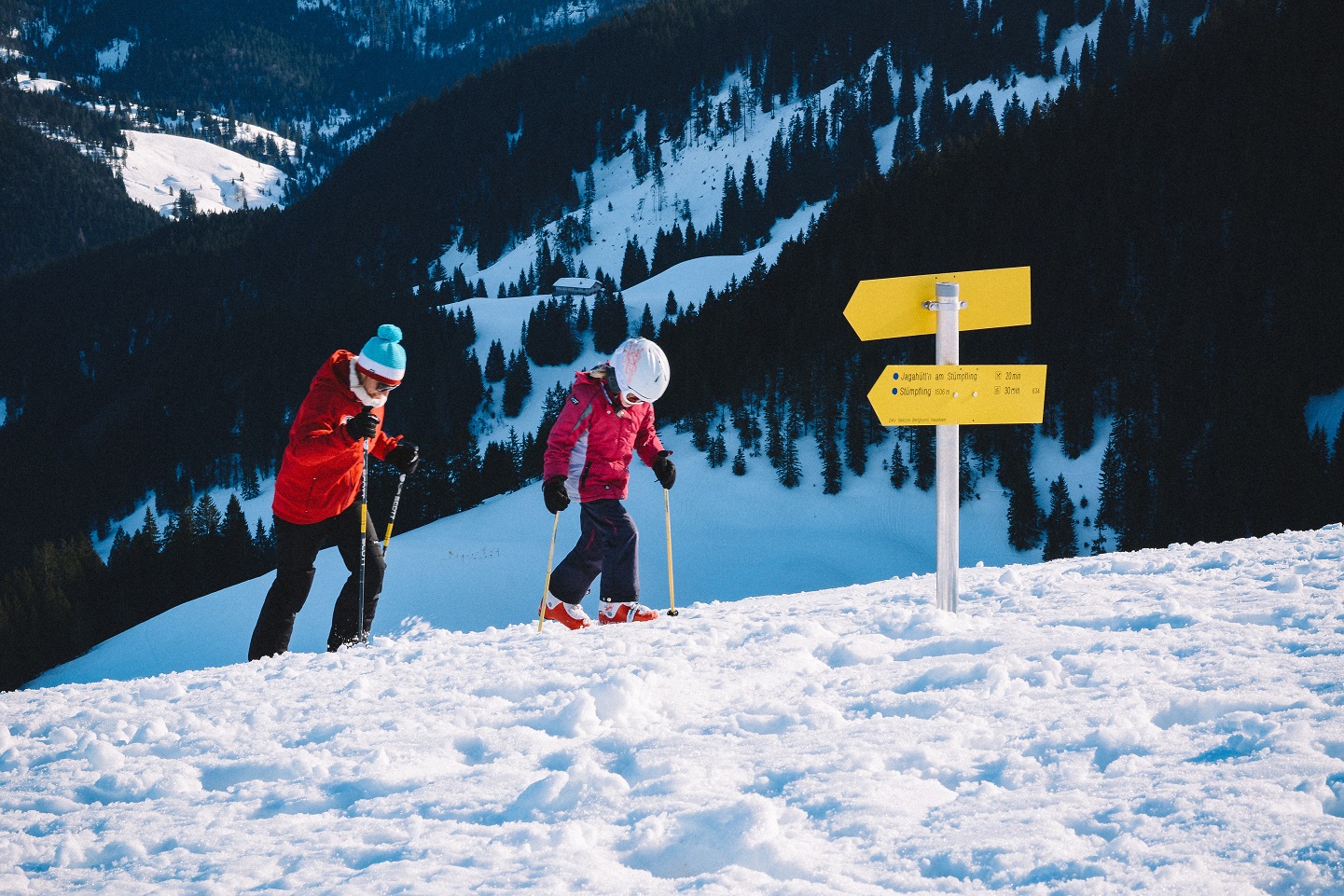 Photo by Mohammad Saifullah
There are many excellent places to ski across Europe and across the world. Each of them has their own merits and all come with greatly varying prices. It comes down to your family's skiing experience and budget. If you are just getting started, or perhaps want to test to see if your family will like it, it may be best to take a day trip to your closest ski dome/centre. That way you be able to see how your group reacts without taking too much risk with your wallet. Once you are sure everyone will enjoy a longer ski holiday, it is time to pick a location!
If your family is just starting to get into skiing and may be more in the beginner category, Vaujany's Montfrais area offers the perfect starting place. They have a wide selection of starter hills and enough intermediate ones for anyone in your family who may be ready to take a step up.
If your family is used to skiing but perhaps not quite experts, most areas will cater to intermediate levels well. The larger Alpe d'Huez area does just this; with a wide range of difficulties, the extended ski area really offers something for everyone. Their real sweet spot is the blues, reds, and some easy blacks. It is the perfect selection for any intermediate skier.
For the advanced and the brave, Pic Blanc offers some very tough runs. Famous for The Tunnel, Pic Blanc offers beautiful vistas and overlooks while offering some of the most satisfying slopes across all of Europe.
Should I rent or buy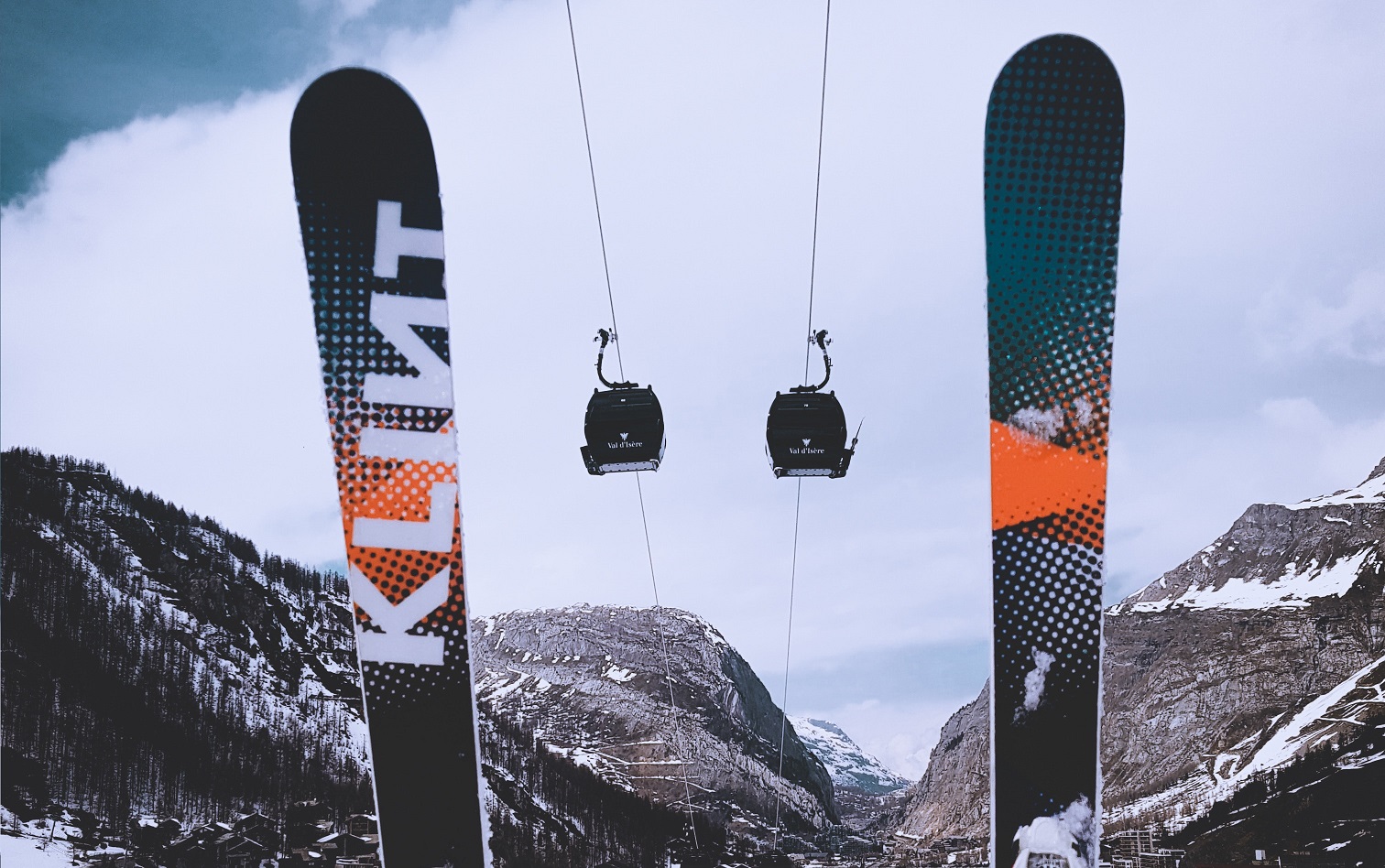 Photo by Jack Finnigan
One of the big things to overcome with going on a ski holiday is the equipment. When it comes to renting or buying, the family's budget and skiing frequency should be taken into consideration. Not everyone owns their own pair of skis. Renting can seem daunting, but it really does often make the most sense. Rentals are typically enough to get anyone through a nice ski holiday and you do not have to handle the hassle of transporting and caring for the equipment. It also can end out to be much cheaper unless you are a group who skis several times throughout the year. Between waxing, sharpening, and transporting your own equipment, renting is the cheaper and less stressful option; especially if the youngsters are still growing!
That being said, there are several clear upsides to purchasing your own equipment. You are able to choose the type of ski you prefer, you will know the condition of the skis being used, and you have the option of purchasing nicer skis than what would be offered through rental. If the family does decide to purchase, make sure to wait until the end of season sales come about. It is possible to get skis for as cheap as 50% lower than normal prices! Not only that but when one child grows out of a pair, another can grow into it. Hand me downs are a way of life and great to keep costs down!
How to prepare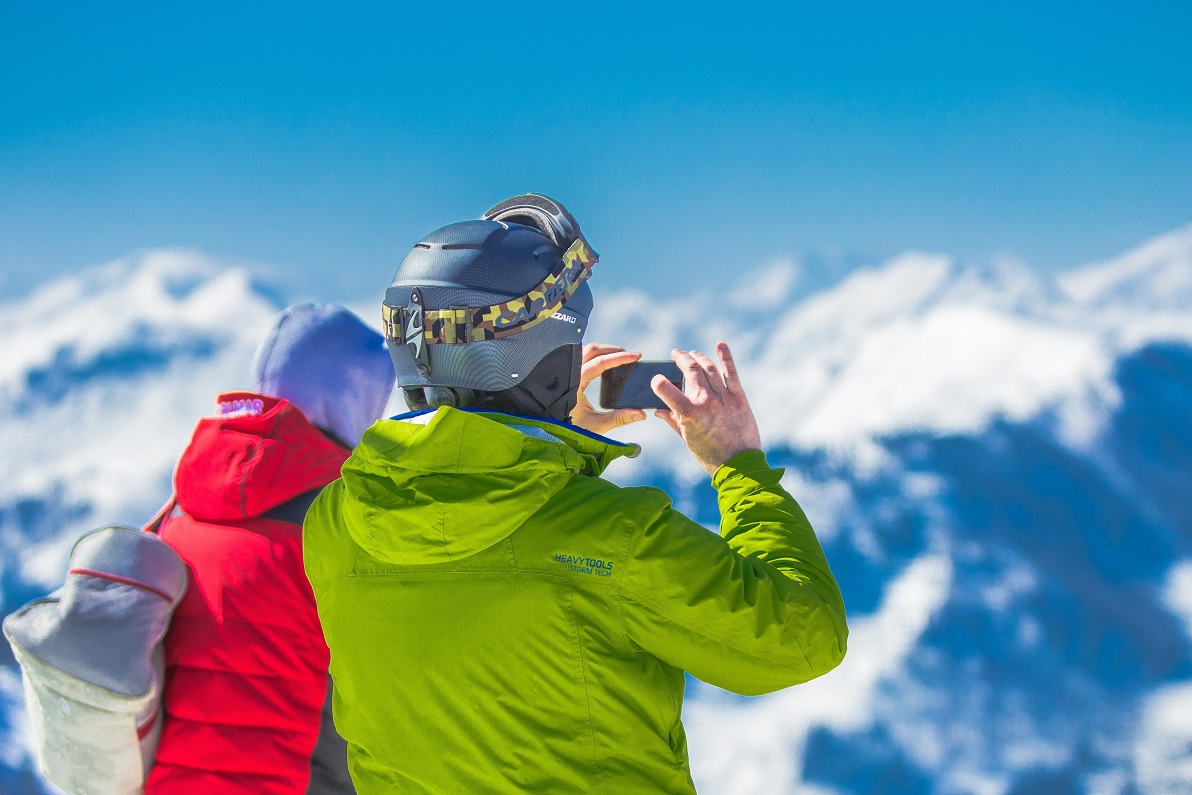 Photo by Pexels
Now that you have decided whether you will rent skis or bring your own, it is good to know what other things someone should bring on a skiing adventure! First, check the weather so that you will know the approximate temperature during the length of your stay. This will tell you how much to wear or bring. Dressing for 0 degrees is much different than dressing for -15!
Here is a list of things I definitely would suggest every member of the family brings no matter the temperature or skill level!
Ski Goggles (There are some very reasonably priced ones online.)
A face mask or neck gator
A hat or something to cover the ears
A thermal base (to keep in the heat)
A waterproof shell (to keep out the wetness of the snow)
Waterproof trousers (salopettes)
High-quality ski socks
Gloves or mittens (mittens typically are warmer, gloves offer more dexterity).
Lip balm and suncream
A helmet (these are also typically rentable)
Walking boots or snow boots for resort
Sunglasses (UVA and UVB protection)
Camera (great to look back at times gone by)
Rucksack (carry lunch, water, snacks and spare layers)
Swimming trunks (help your muscles recover and give the kids a break from the slopes)
Have fun!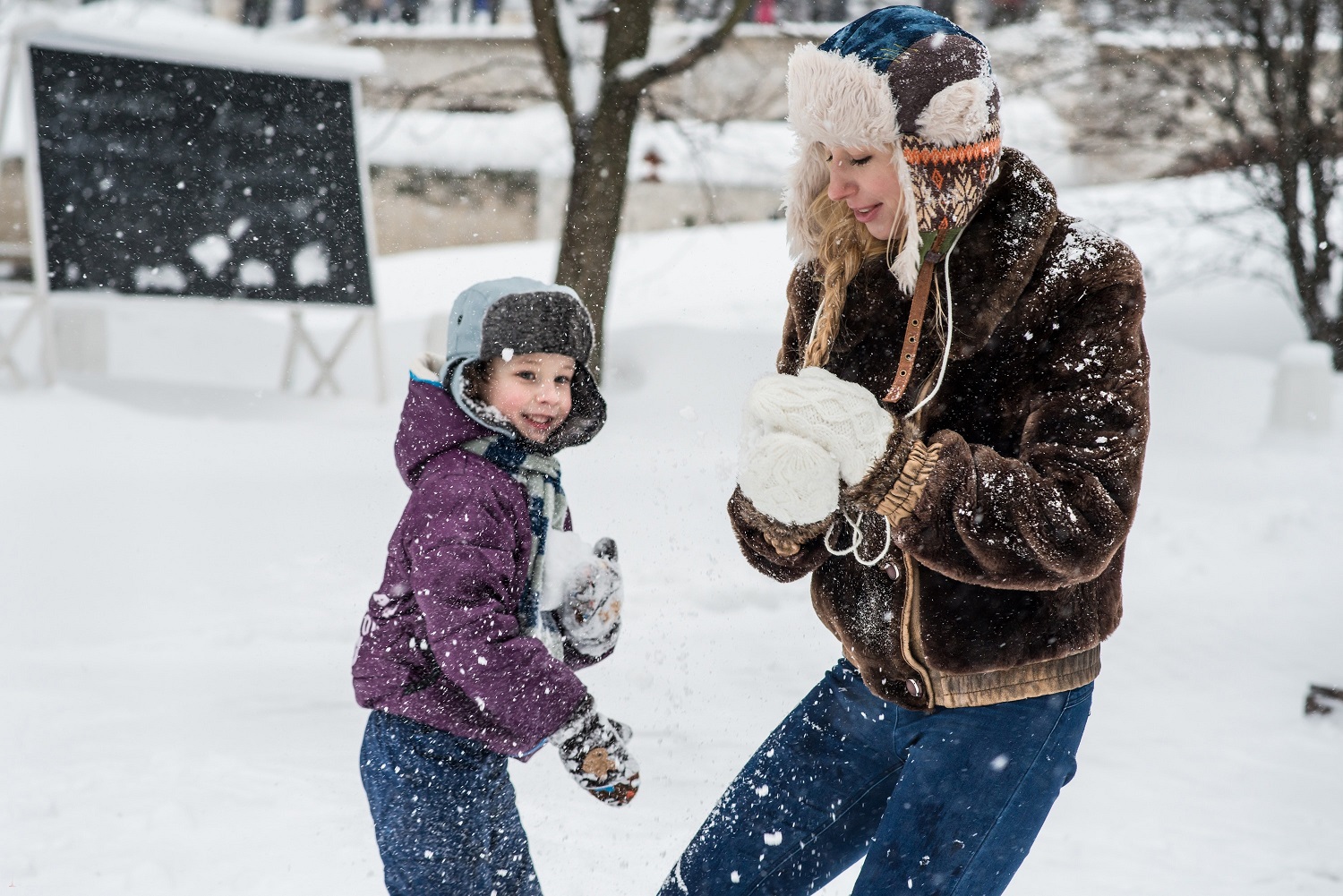 Photo by Pexels
A skiing holiday is a great way to get the whole family outside for a wonderful experience. No matter where you go, as long as you are prepared, fun will be had by all! Don't stress too much about getting around the whole terrain; do as little as you want. Taking breaks (coffee or hot chocolate) during the day gives you an opportunity to really soak up the views and your surroundings. Take pictures and videos of you all on the slopes and back at the chalet. It's remarkable how memories can fade; photos are always a great reminder of happy times together.
It's not just about the skiing either... making snowmen, snowball 'fights' and just mucking around in the snow is great fun. We've had many great experiences skiing 'en famille' and they're certainly the best memories we've ever made together. I know there will be many more to come, which we all very much look forward to!
Book your ski holiday with Ski Peak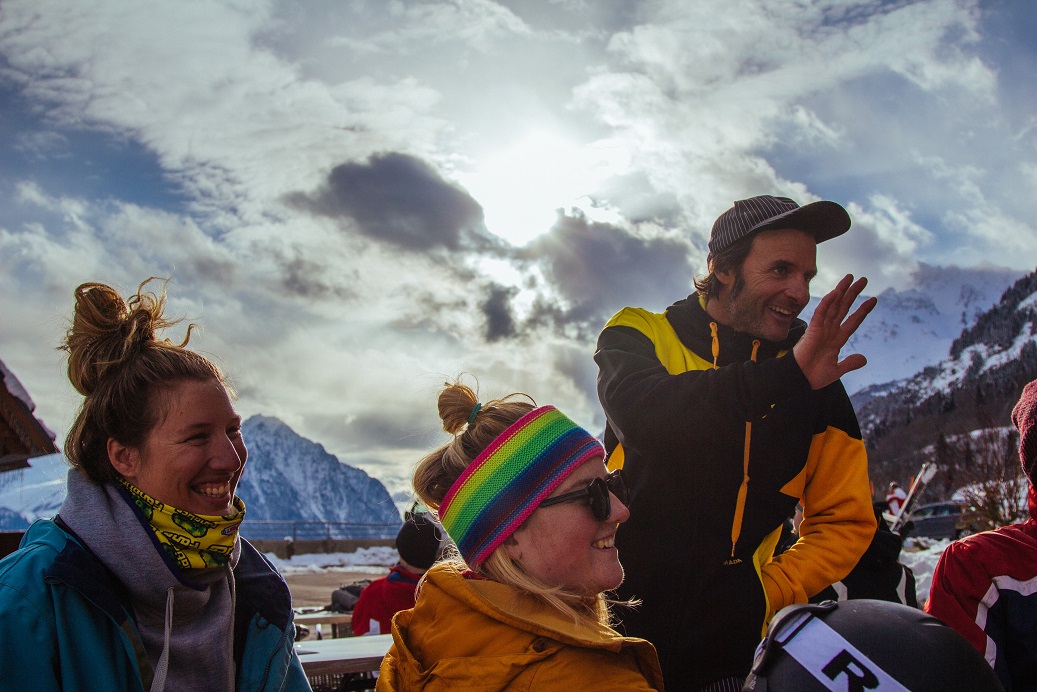 Photo by Matej Dumancic
To the beautiful resort of Vaujany, Alpe d'Huez and enjoy peace of mind that you will be staying in a lovely property, being cared for by staff!
Call us on +44 (0) 1428 608070 or answer some quick and easy questions about your holiday requirements.