5 Reasons Why Vaujany Is The Perfect Holiday For Your Family
The French Alps are full of majesty and wonder year-round. While the entire region has its fair share of acclaimed resorts, one in particular stands out; Vaujany. This historic village is nestled between mountains, valleys, lakes and is full of Gaelic charm. It manages to deliver activity-filled holidays for the whole family, while remaining true to the culture and peace of the region. Here are the 5 top reasons Vaujany stands out.
1. The Allure of Vaujany

Beyond its beauty, there are many amazing facts about the Alps. One village in France remains the hidden jewel of the region. Vaujany is a small village that has been able to maintain its charm and character while becoming a world-renowned ski resort. The seclusion and beauty of the French Alps is breath-taking, and never more so than in Vaujany. From flowery meadows to towering peaks, the views are simply spectacular. And the village has perpetually bright-blue skies, touting over 300 days of sunlight yearly.
The village has a rich history and culture that is evident in the architecture and traditions still practiced today. Surprisingly for such a small town, Vaujany hosts top-notch modern facilities as well. There's fine dining, an impressive indoor swimming pool (complete with water slides), gym, bowing alley, cinema, leisure centre and state-of-the-art international sized ice skating rink that plays host to many a tournament throughout the year. Vaujany is a safe, friendly, and gorgeous location. It's bound to relax and enthral the whole family.
2. Summer Skiing

The Oisans area that Vaujany lies in hosts a range of summer activities, such as cycling, mountain biking, archery, paintballing, and kayaking to name a few. How about skiing in a t-shirt? Even in the summer, there's skiing to be had. Summer sites include; Pic Blanc Glacier, La Grave, and the famous Les Deux Alps, which is one of the best places for freestyle skiing in Europe.
Summer skiing provides skiing enthusiasts with the unique opportunity to ski in the morning and swim or sunbathe in the afternoon. If your family loves winter sports and wants a unique summer adventure, look no further.
3. Take To the Sky: There Are 3 Ways to Fly

For the ultimate view of the French Alps, look up and then down! Here you'll find three ways to soar above the scenery.
Hot Air Ballooning - Soaring over historic and highest alpine town of Briancon in a hot air balloon is an unforgettable experience, and a blast for brave children.
Paragliding - With experienced professionals by your side, you'll be able to glide peacefully over the peaks and valleys of the Alps. There's also a paragliding take off in Vaujany at he Col du Sabot
Helicopter Rides and Airplane Flights - These trips can be pleasure flights, photo and video tours, or just luxury, scenic transportation to your favourite alpine sites like the famous mountain of La Meige.
4. The Luxury of Chalet Saskia
The best place to stay in Vaujany are the chalets of Ski Peak, who have been in resort for over 30 years. We have a variety of accommodations, but Chalet Saskia is a standout. It has breath-taking, panoramic views of the mountains, which can be seen from each bedroom's private balcony. There's a hot tub, sauna, games room and spacious common areas.
Lodgers have access to a private chef as well, who will prepare delightful French cuisine for the whole family, discuss cooking, and even help stock your fridge with local delicacies. With all this and more, Chalet Saskia is perfect for those who want to enjoy the finer things while on vacation.
5. World-famous Cycling Routes

If you are a summer person and then you have similarly come to the right place. A network of roads through the Oisans make up some of the most scenic and historic cycling routes in the world. You can access the routes directly from your chalet up the Col du Sabot or down into the valley to explore other local cols. The routes vary in difficulty, so there's something for riders of all levels. Families can explore the area together and take in the natural beauty of the French Alps at a leisurely pace. The routes are also prized by competitive cyclists.
With everything else on offer at Ski Peak, it's hard to find a better spot for cyclists looking for world-class routes alongside a well-rounded mountain vacation.
There's More to Explore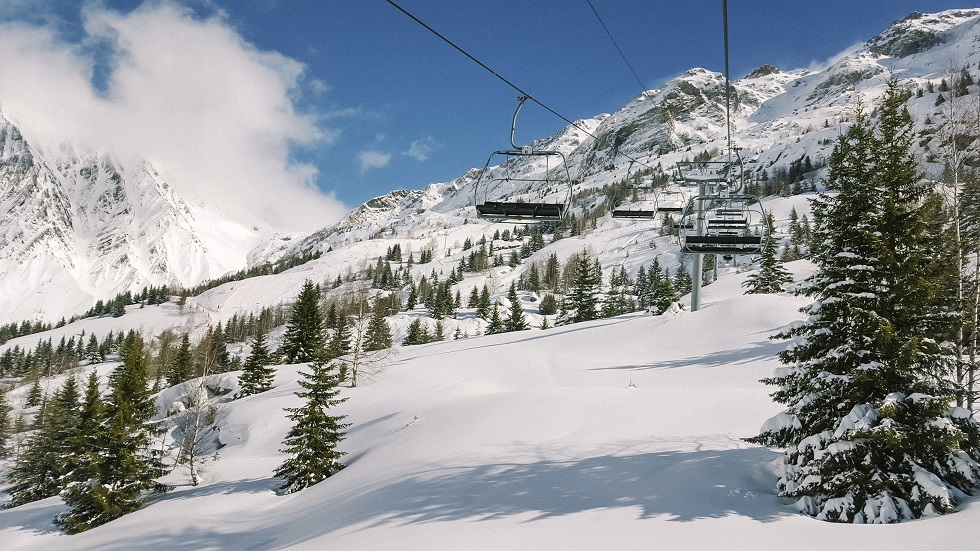 If this list of reasons to visit Vaujany weren't enough, there's still more to explore. This resort offers a range of activities for all ages and interests, ensuring that everyone in the family will have a good time. In addition to everything the immediate area offers, the location is also a perfect home base for exploring other Alpine destinations. All in all, Vaujany and Ski Peak offer an excellent backcountry destination for an unforgettable family vacation.