5 Important Things To Pack For Your First Family Ski Trip
Skiing makes memorable family holidays that your children will truly treasure for their lifetime. The reason? Ski trips cater to every family member, regardless of age. There are slopes appropriate for kids and there are also runs that will never disappoint, providing an adrenaline rush, thrilling from start to finish. If you and your family are looking forward to your first ski trip, you might have many questions. One of which is where to stay... if this is you, then complete our short survey and we'll come back to you with some choice options to consider! You may also be looking for some tips as to what to bring with you, or rather what not to forget to bring with you. Make sure you pack the important things listed below.
1. Ski clothes

One of the primary things that you need is ski clothes. You could rock up with your normal hiking attire but you would instantly regret it. Your exterior needs to be waterproof, wind replant and warm to a degree (as the inner layers to this job mostly). You need to prepare your clothes in layers. This includes packing base layer clothes made from synthetic or merino wool, as well as mid-layer clothing made of fleece. Fleece is better when it comes to retaining heat, which makes it the perfect material for mid-layer insulation.
A ski jacket and snow pants are imperative to keep your whole body dry and comfortable, particularly during wet conditions. If they are indeed up to the task of what mountains have to offer, they will also dry well for the next day. Snowboarding socks are also a must to keep your feet warm. Go for those made from wool or synthetic fibre for ultimate comfort.
2. Communication device

We all have mobile phones these days and signal can be found in most places. However, depending on where you are skiing, connecting to a foreign provider can cost quite a lot. In Europe roaming charges are no longer, but in other countries you should either buy a local sim or think outside the box. You should consider bringing along a handheld transceiver / radio to make sure that you have constant communication with all of your family members. In this case, the best walkie talkie is one that can cover a long-range distance. Parents can reach their sons or daughters while they are up in the cable car, being transported to the top of the slope. Some even have a backlit LCD screen that allows you to see it in the dark, fun for practicing after dinner. Not only is this the best form of communication on the mountain but the whole team can hear what is being said in real time. Mountain emergency services can also be contacted easily if on the right frequency.
3. Ski accessories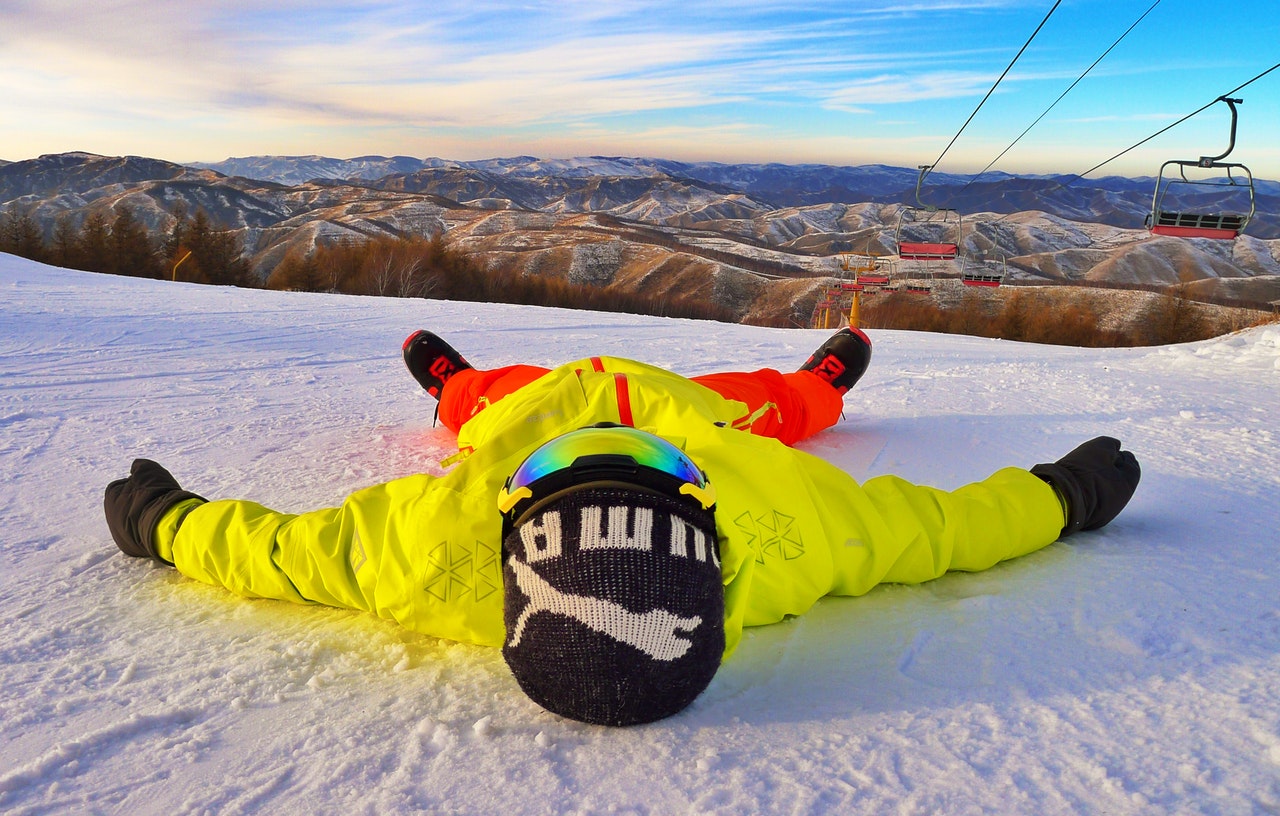 Never go on a ski trip without your ski accessories which include (and not limited to):
A pair of goggles or sunglasses to protect your eyes
A helmet to protect your head and keep it warm, including your ears. Some people opt for hat or a beanie but this only covers two of the three that a helmet does and not to the same degree either
A neck warmer or 'buff' is also great to keep cold air and snow away from your exposed areas
Ski gloves or mittens that will pave the way for the mobility of your finger even under freezing temperatures
A face mask for extreme cold weather protection. Arguably your 'buff' can be pulled up to protect your face
Backpack to store all of your essentials in for the day, which also includes a snack pouch to store some snacks, ensuring that you never go hungry
4. Non-ski clothing

When you go on a ski trip, the activities available are not just the two mentioned on the slopes. There is a wealth of other things to do if you are interested. Think ice caves, dog sled riding and paragliding, or perhaps just exploring the local area in your downtime. In any case, make sure to bring along non-ski clothes too, such as long sleeves tops and jeans or thermal leggings. A sweater or a wool jacket, a spare hat, as well as a pair of winter boots or hiking boots. These will help you and your family navigate the sometime treacherous roads and paths. Comfort and safety is paramount at all times when in the mountains. Of course, don't forget your pyjamas and underwear too! To enjoy your time further make sure to get very comfortable pajamas made of silk! You can look at Eberjey for a new collection.
5. Toiletries

Every time you travel, make it a point to bring your own toiletries, especially the all important toothbrush. Even if you know soaps etc are provided in your chalet, its best to bring your own. You can rest assured your family are using the products they are accustomed to and won't trigger any allergies. Make sure to bring suncream! The higher altitude you go, the more prone you are to being exposed to the sun's harmful ultraviolet rays. It is also a smart idea to have a first aid kit which is always handy particularly when you have small kids.
Going on a ski trip will prove to be one of the best family holidays, carved in your memories for life. Apart from being able to spend quality time together, ski trips also pave the way for an ultimate enjoyment and family retreat. If you are bringing your dogs along, remember to bring some high-protein dog food to keep them warm and full of energy. Just keep in mind to pack the important things listed above to ensure that your ski trip will be seamless and stress-free