4 Things You Should Get Before Skiing For The First Time
Skiing is a popular sport during the winter in many places, and it is also a fun and exciting way to keep fit. It might seem like it's just a fun activity that you can do when the snow falls, but skiing is also demanding. You might need a couple of tries before you get the hang of it, but once you do, skiing can be a fun activity with friends and family. Skiing is not only somewhat challenging to learn but also requires safety precautions in order to stay comfortable on the slopes all day long. If you are new to skiing, here are four things that you should get before skiing for the first time.
1. Head Protection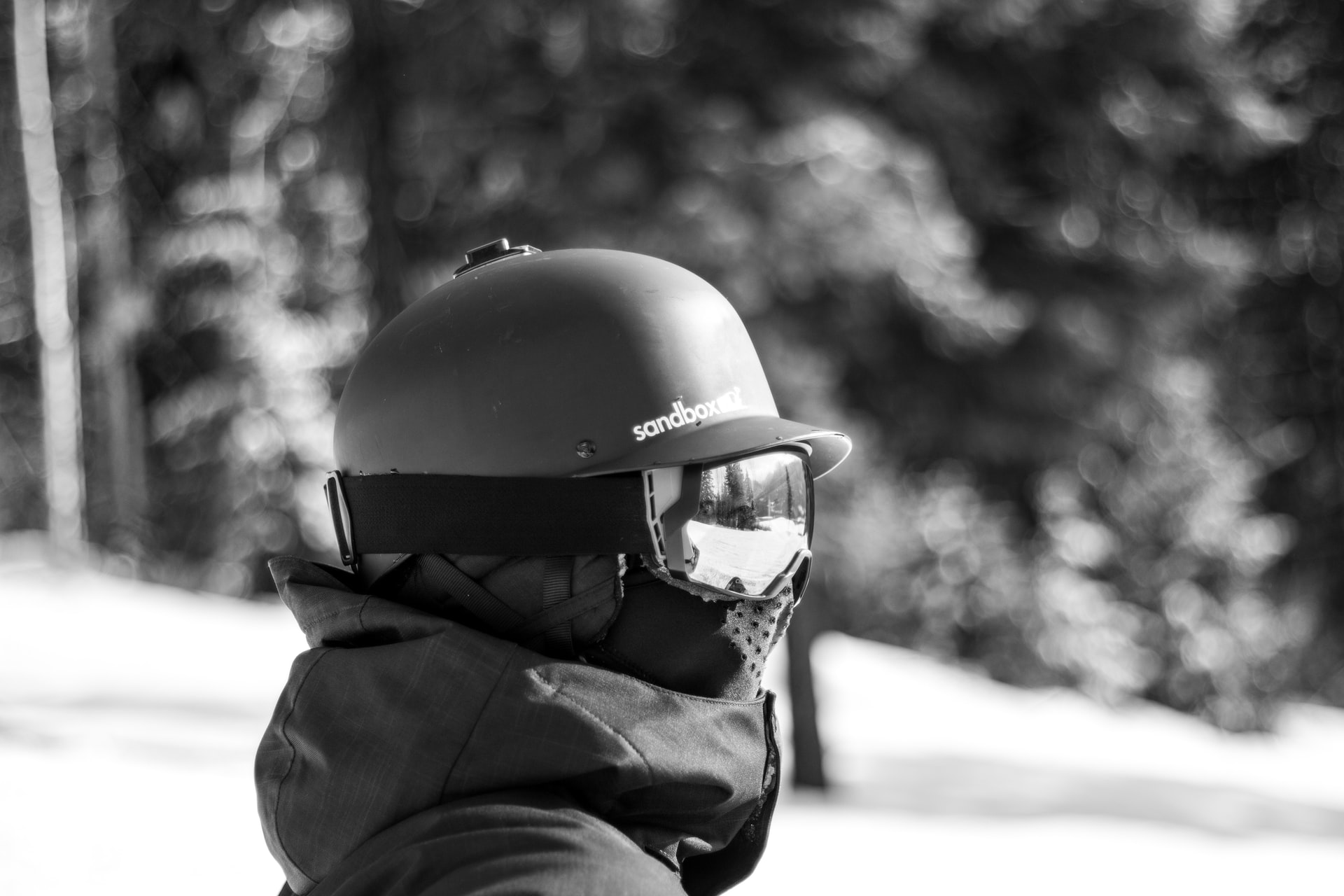 The first thing you want to ensure is that you have appropriate head protection when you go out there. Having a good helmet as well as ski goggles is necessary to protect your head from injury, and increase the visibility on the slope. For this reason, be sure you get yourself a good helmet that will fit comfortably and properly around your head. It should fit tightly enough so that you can make sudden turns and jumps - perhaps even a few falls, without it moving, while also leaving enough room so that you can still feel comfortable while wearing it. While choosing a helmet is pretty straightforward, things get a bit more complex when it comes to ski goggles. As it's explained in an article on this site, there are hundreds of different types of ski goggles nowadays, so it can be hard even for experienced skiers to choose the perfect pair. However, you want to look for ones that offer good frontal and peripheral visibility in different conditions - whether that's fog, low-light, or a very sunny day (you don't want to get blinded due to the light bouncing off of the snow), that don't get too steamy inside, and that can't get easily scratched. Looking at pre-curated lists of the top pics for beginners might be your best bet when it comes to choosing your first pair.
2. Ski Clothes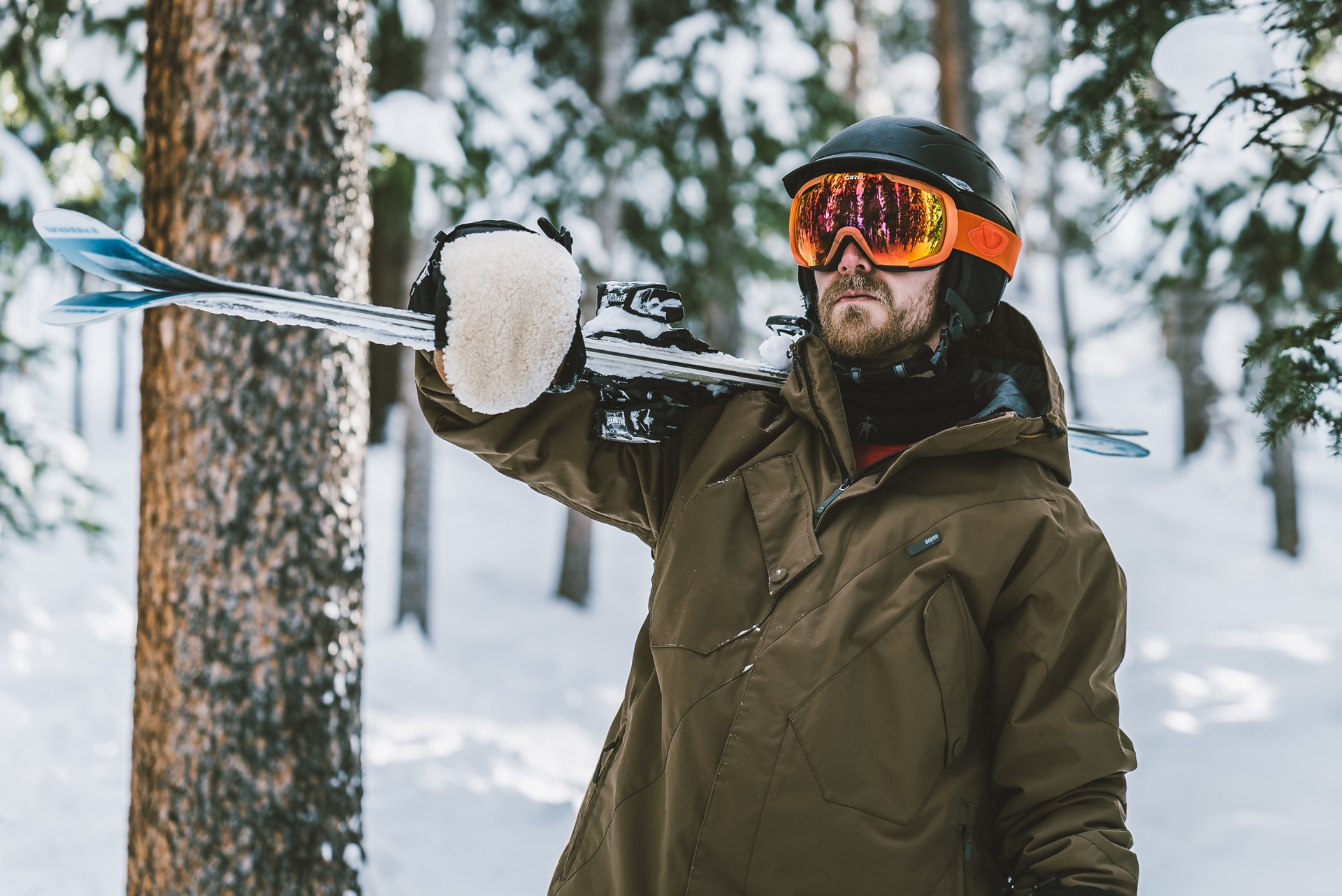 In addition to a helmet and goggles, make sure you have good ski clothing. While the specifics may depend on which ski resort you're going to, there are some basics you need to have in any case. For starters, a waterproof jacket is crucial in any weather condition, as are waterproof ski pants that are both breathable and insulated. You want to look for ones that are durable enough to last the entire day when skiing - even when you're sliding down the slopes on your bum. To avoid getting cold, make sure you have a good base layer - something made out of thermal material that can wick the moisture away from your body. Choosing the right pair of gloves is important, too - after all, you don't want to get cold because your hands are wet for most of the day. Gloves should offer decent grip so you can hold onto your ski poles, while also being windproof and water-resistant.
3. The Right Boots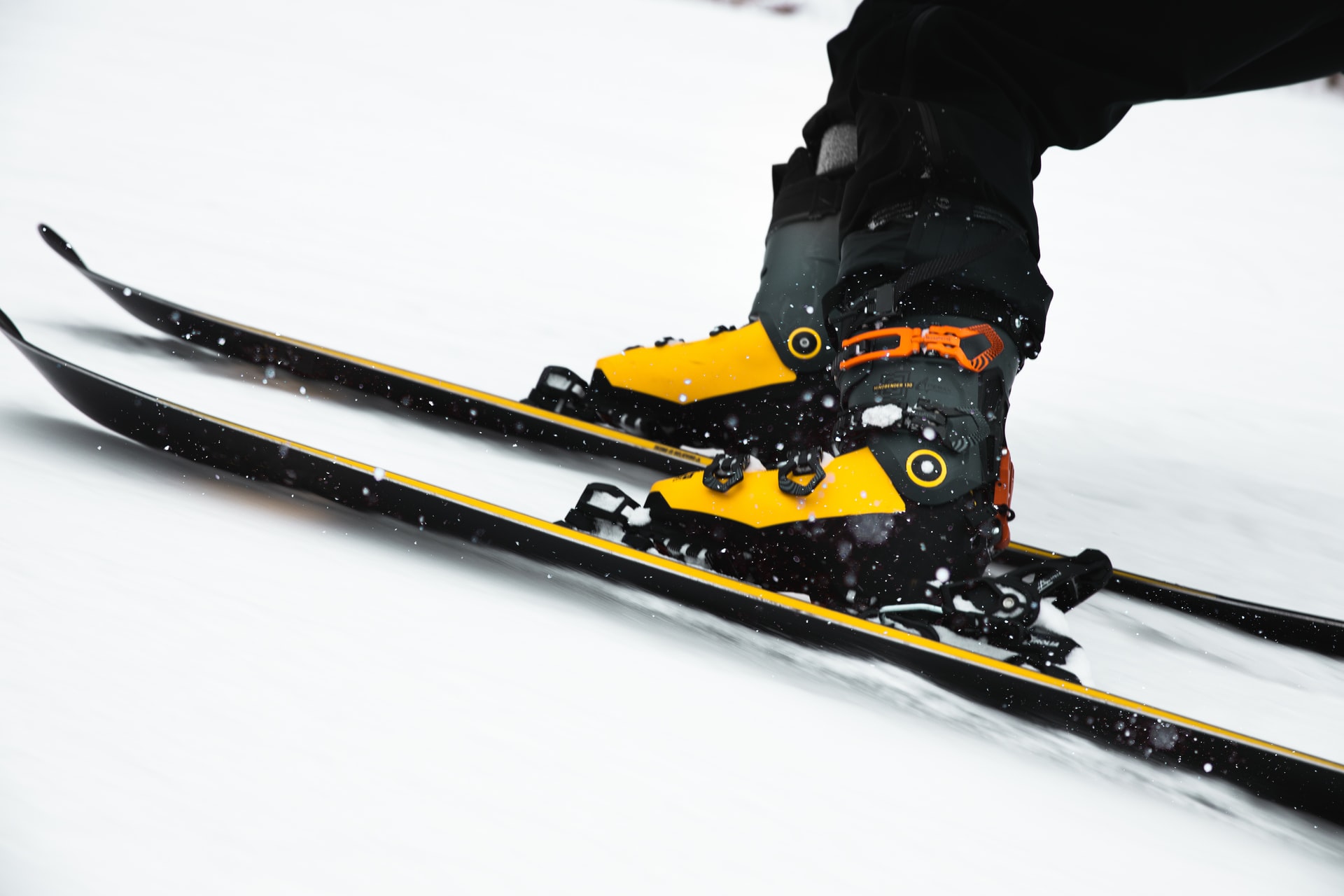 Another important part of your kit for skiing is the right boots. They need to be flexible enough, and they should also provide decent grip in order to both move forward and hold onto the ski bindings. It's important that you have a good fit when buying ski boots because the last thing you want is to get blisters or foot cramps or have pins and needles in your feet all day because of pressure points inside the boot. The lacing system should be adjustable so that you can tighten or loosen it depending on how your needs change while on the slope. What's more, your boots should fit properly - you don't want them to be too big or too small, but just right. They should be insulated, so you don't have to worry about whether an extra pair of socks will fit since you won't need them.
4. Skis And Ski Polls

Finally, as you may have guessed, you want to make sure that you have a good pair of skis and ski poles. Choosing a ski that's appropriate for your skill level is important, as that will help you to figure out which size would be the best fit. Keep in mind that skiing is a high-impact sport - it can cause injuries if you don't do it right. Make sure you choose a ski that is appropriate for both your height and weight, as well as your skill level. You should be able to bend them easily, which means you're a good match, but choose a ski too low down the range and it may not be flexible enough. Of course, most resorts have the option of renting skis and ski poles if you'd rather not bring your own, but depending on how much skiing you plan to do, that might not be the most budget-friendly option.
Skiing is a fun and exciting sport that can provide you with an escape from the hustle and bustle of everyday life. However, because it's also demanding both when it comes to mastering the technique and the weather conditions, getting these 4 key things before skiing for the first time can be crucial in ensuring that you really enjoy yourself and have a great time on the slopes.