4 Packing Tips For Your Child's First Ski Holiday
Did you know that 1.5 million UK residents go on a skiing holiday at least once a year? In fact, 29% of us will go on two or more during the winter season. Geographically we're well situated in the world when it comes to skiing, as Europe has thousands of destinations that are getting ready for another busy season right now — around 498 in Germany, 349 in Italy, 325 in France, and 321 in Russia (statista.com). We're spoilt for choice!
Many of these resorts cater to families, too. In France, for example, bustling Alpe d'Huez has plenty of nursery slopes that are child and beginner friendly, while neighbouring resort Vaujany is perfect for quieter family getaways without the crowds. But you must make sure you've packed the right kit to keep your family warm out there — especially your children.
So, wherever you're heading off on your adventure together this year, below are our tips for what you need to pack for your child's first ski trip.
What clothes do they need?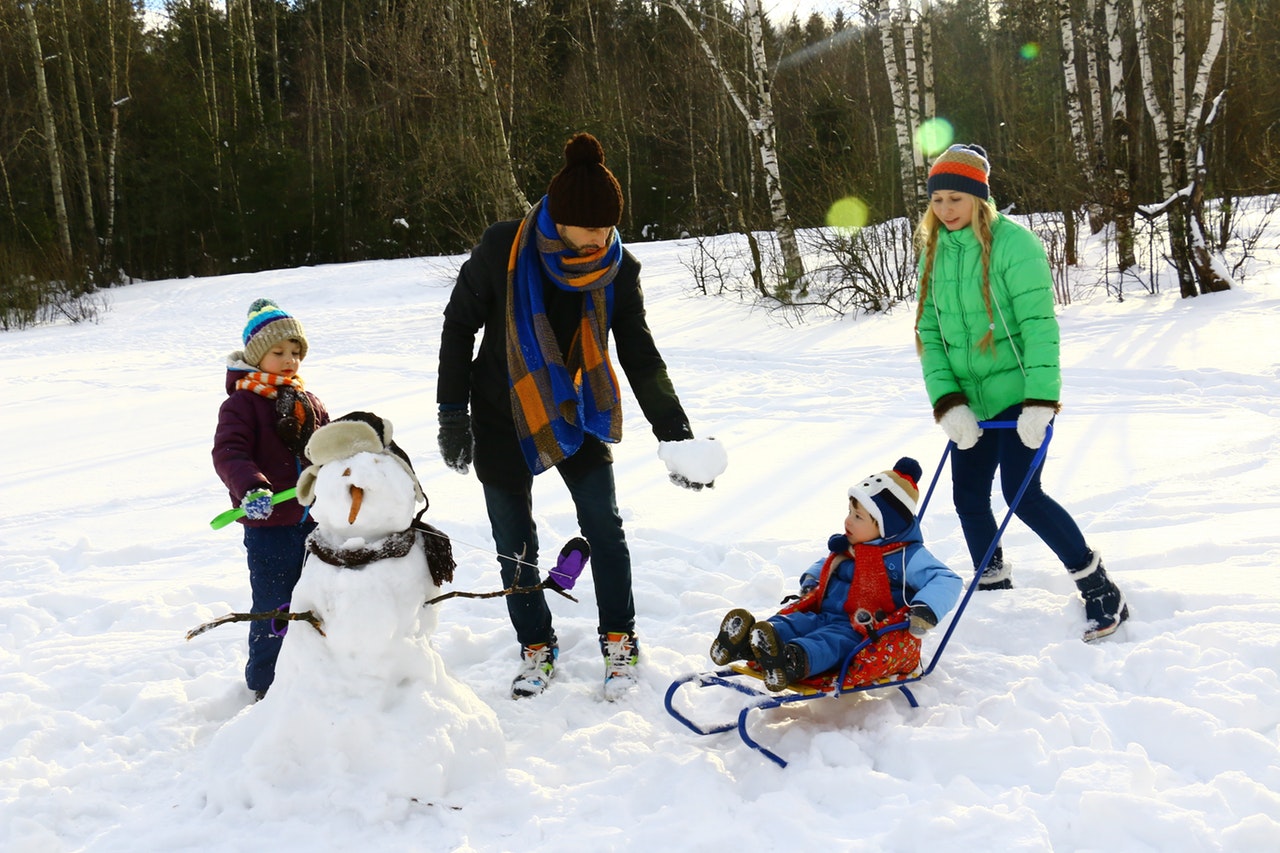 Photo by Victoria Borodinova
Every skier, no matter their age, needs a proper ski jacket and ski trousers that are padded as well as wind and waterproof. If you're wondering what your child should wear underneath their ski jacket and trousers, the answer you're looking for is layers. Rather than wearing one thing that is hot and bulky, focus on lots of thin items of clothing so they can remove a few if they get too hot.
The base layer next to their skin should consist of breathable fabrics that can wick moisture away from their bodies, including sweat — after all, skiing can be a workout! Thermal tops and bottoms are perfect for this. Avoid cotton where possible, as this tends material tends to stay wetter for longer which can cause issues and even irritate their skin, so synthetic is better. For their mid-layers, choose fabrics that are light, warm, and quick drying such as fleece.
What about accessories?
Photo by PIRO4D
You can hire special ski goggles and helmets for your children at the resort, or you can buy your own, but it's worth shopping around for some children's gloves, a hat, and a balaclava before you go to make sure you're getting the best possible quality. I would recommend looking for gloves that are also waterproof, so they won't get soaked in the snow.
You should also look for long, seamless socks to keep your little one's feet warm and to minimise rubbing from their ski boots. It's worth taking a few extra pairs of socks with you on your trips in case the pair they're wearing gets wet or if they need to pop another layer on. Again, the key here is breathability and padding, so don't go for the cheapest option.
Dressing for après ski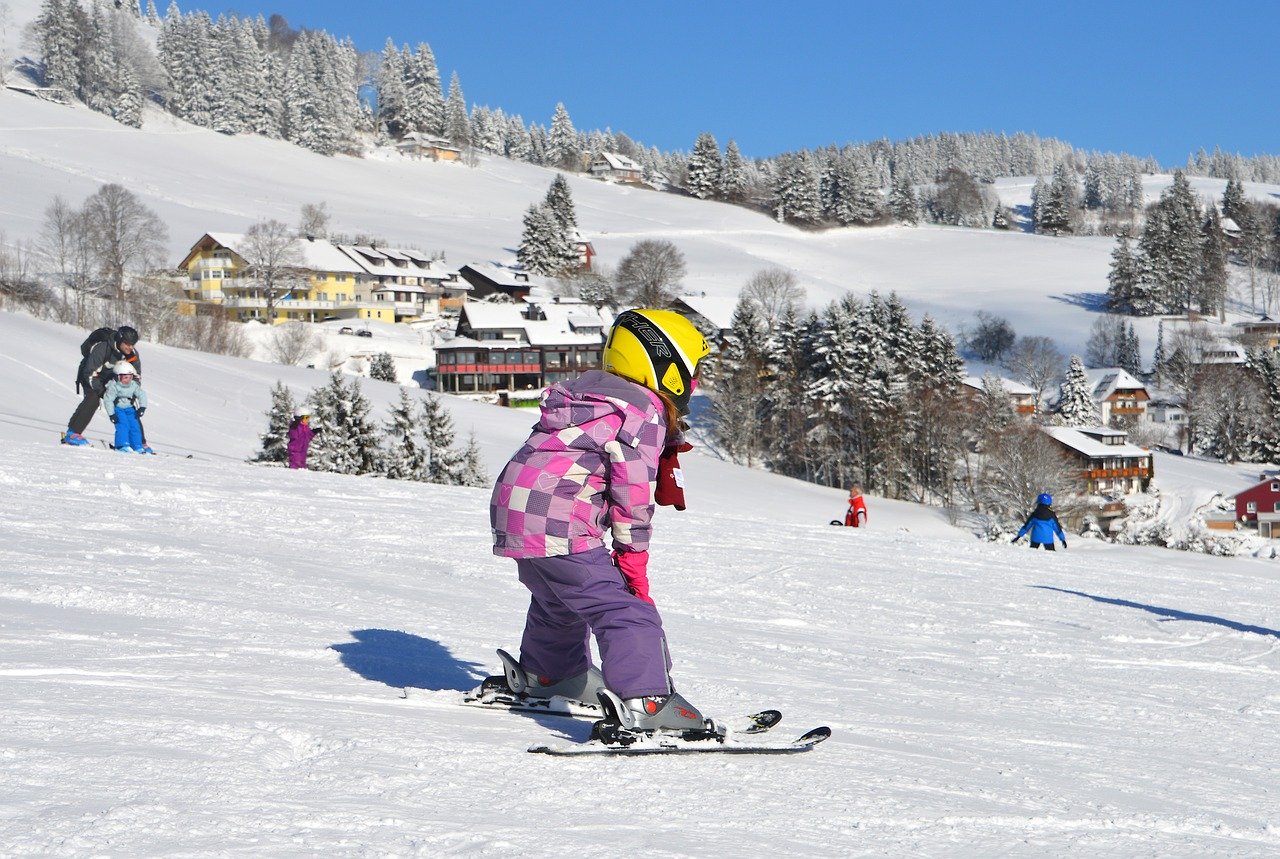 Photo by PIRO4D
Don't forget that you and your little ones won't be skiing the whole time you're on your holiday. Your kids will still need some casual options for other activities like sledging and snowman building, or perhaps a little treat like going out for a family dinner.
The weather will still (hopefully) be cold, so sweatshirts and jumpers are a must. But look for designer brands and quality materials that can help them make an impression. In winter, retailers like Childrenswardrobe will have collections of warm and stylish children's clothing to choose from that would be perfect for the slopes, so you can look there for inspiration.
When's the best time of year to buy ski clothes?

Photo by Anton Belitskiy
While you may want to get your children's ski clothes ahead of time, to make sure you're prepared, you might be better off waiting until later in the year to make your purchases. Ski clothes can be expensive, but if you shop at the right time you can find what you need at discounted prices.
For ski coats, trousers, and other specialist equipment, most stores will have sales between September and December to make way for new stock in time for skiing season. For everything else, Black Friday and Cyber Monday can offer some great deals. In January, places want to get rid of their winter range ready to receive seasonal spring items, so you'll find prices have been slashed on warm clothing then too.
The tips in this guide can help you pack for your child's first ski trip. Don't forget to check the predicted weather and temperature before you go as close to the time as possible. That way, you can be fully prepared, no matter how cold it gets.