15 Things To Achieve On A Ski Trip
A ski trip is loads of fun when one can enjoy endless hours of skiing and snowboarding on their favourite slopes at a resort of their choice. Skiing is a great winter sport that motivates one to come out and enjoy nature even when the temperatures are dipping.
However, a ski trip need not be just about skiing and snowboarding, when you can explore lots of other fun-filled activities. The aim is to make the most out of your ski trip and look for other aspects to enjoy and explore, such as snowshoeing, snowmobiling, snow tubing, ice fishing, and sleigh rides. After all, skiing is physically exhaustive, and you need some other activities and options to explore on your ski trip.
With operators such as Ski Vertigo & Ski Peak you find ski trips that also offer other activities in/around the resort and destination as well. There is so much more to do on a ski trip than you can imagine!
So, if your quads, glutes, and hamstrings are exhausted, why not look for some other adventure other than skiing? Just browse the following list of ideas and options.
1. Attend winter events and festivals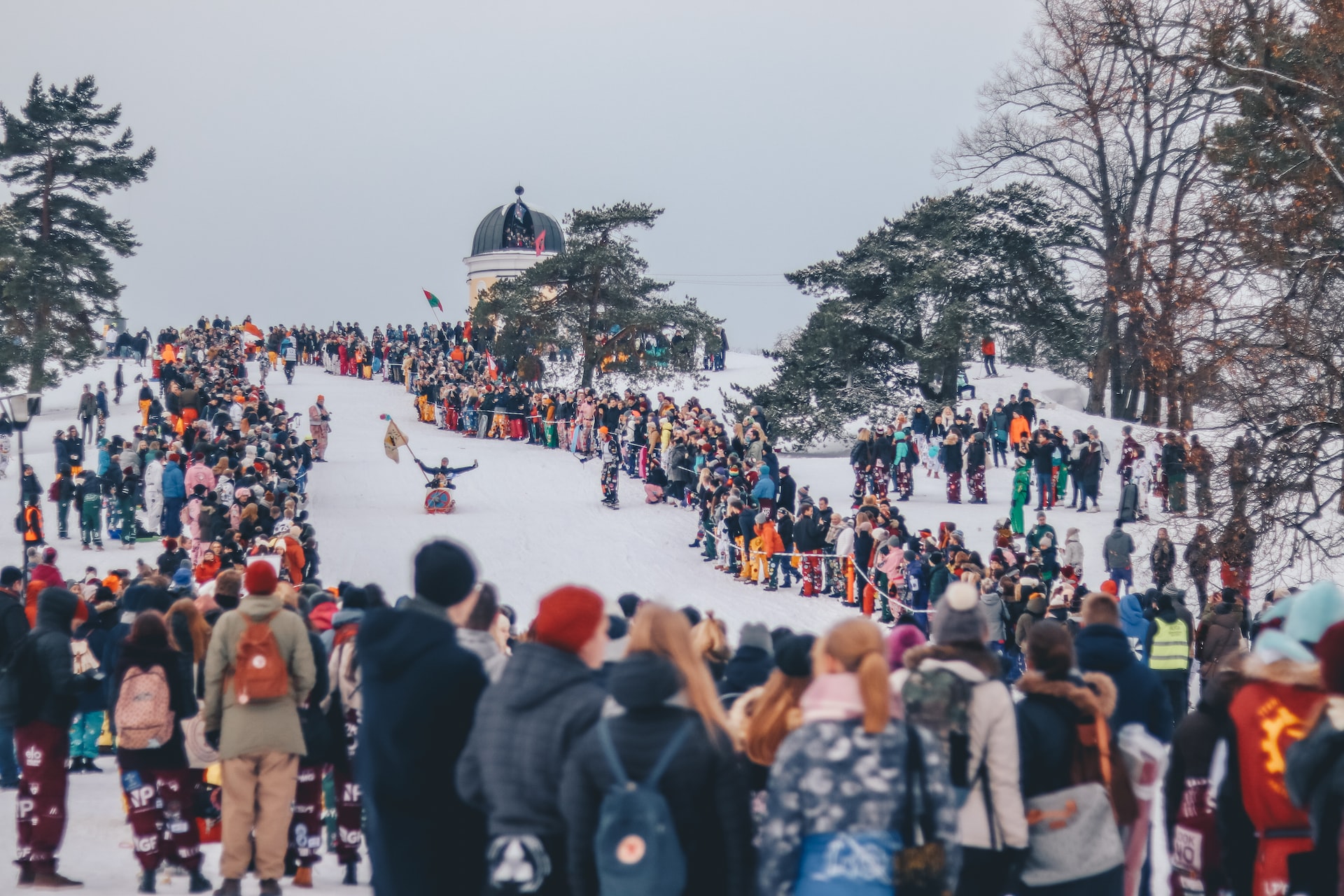 A major benefit of skiing at a major ski resort is that the destination is well known for numerous fun-filled activities and events all year round. So, take advantage of the local events and festivals and join the fun. Alpe d'Huez plays host to Tomorrowland Winter in March. The Dutch music festival bring international DJ's to the mountains to put on a show lie no other!
2. Enjoy a drink at the highest venue
Look for the most interesting spot at your resort with some great views and enjoy a great drink with your loved ones. Just relax and take in the glorious views of the surrounding nature with white snowy peaks as you sip on a hot cup of coffee or your favourite beverage.
3. Ranch a horse-drawn sleigh ride
Sleigh rides are very popular in most ski resorts. Hence, take advantage of the opportunity and enjoy a winter sleigh ride in style and go through the frosted pines and icy waterfalls. Cover yourself with a heavy blanket to keep warm and enjoy the experience.
4. Ski all red pistes on the mountain
Red slopes are perfect for intermediate runs, and sloping on them can add to your skiing confidence as they have a steep gradient. So, take up the challenge and try to cover all the red pistes on the mountain and feel like a winner! That will help you gain more control over your speed on steep, uneven terrain.
5. Go for one of those wine tours
Most ski resorts organize wine tours for their gussets, and you should certainly book a resort that offers those tours. Join the party of like-minded people and come back with some matching moments and experiences. Explore the nearby wineries, where you are sure to discover some fantastic surprises. Some top destinations for ski and wine enthusiasts are - Aspen, Lake Tahoe, Okanagan valley. Mount hood & The Dolomites, among others.
6. Race from top to bottom of a run
Nothing could be more fun and exciting than racing from top to bottom of a run during your ski vacation. It is all just for fun and some thrilling experience, where one surges up the hill and can test their steep skiing skills when they ski down to the bottom.
7. Go for a snowmobile safari
Do not miss out on those eco-tours that will get you familiar with the food, nature, or history of the region. Get killer views of the snow-filled terrain during the snowmobile safari and enjoy a really fun morning with your friends and family. The reindeer and husky rides are sure to uplift your mood and offer you a fantastic time.
8. Pick a destination with the best views for lunch

Why not plan a picnic for the day? All you need to do is pick a great pot with amazing views and pack a picnic basket. You can spend the day on the slopes and enjoy the ski scene as you much on your favourite goodies. Gaze at the perfectly groomed ski runs in the valley below and enjoy the experience.
9. Explore the slopes with fat biking
Fat biking is a great option for those who want some fun and do not want to feel guilty about skipping their gym. Get ready for a leg-thrashing workout as you explore the snow-covered slopes on a fat bike. Test your endurance levels as you pedal all across the country and across the mountain ranges.
10. Get your next ski badge from ski school
It is a good idea to aim for a ski badge from the ski school that is proof of your journey from an intermediate to an expert. You will be reminded of the times when you first set foot on the snowy slopes with your skis and were so nervous and unsure. Now that you have the ski badge from ski school, you certainly deserve all the respect and accolades.
11. Try out some aviation adventures
Many reports organize flights over the region when the weather is clear, and the conditions are perfect for a flight. All you need to do is make some bookings and plan ahead. Based on your preferences, you can fly for an hour or more and give your legs a break.
12. Make friends with locals on the chairlift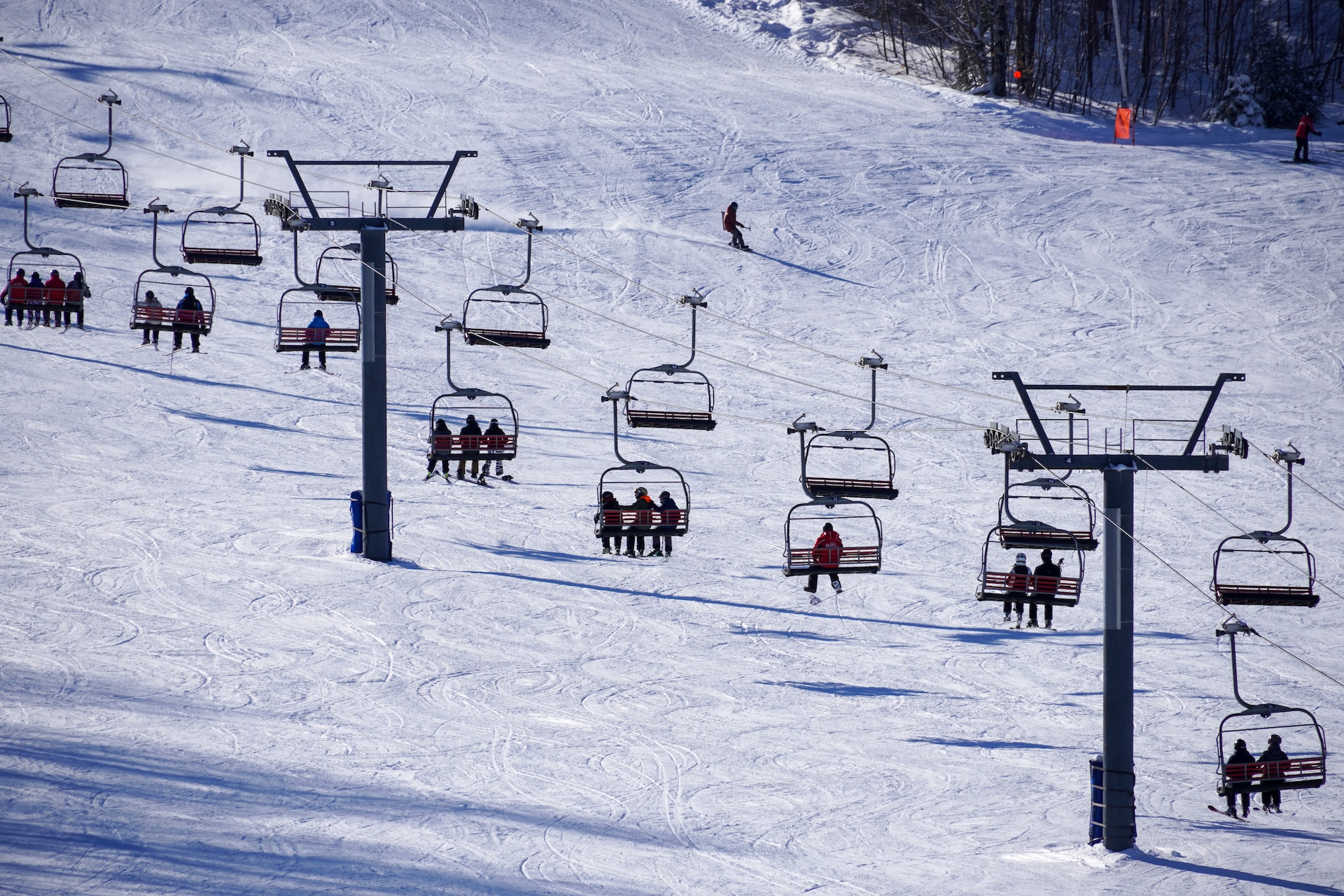 It is a good idea to come back from your ski trip with some new names on your list of friends. You will likely meet plenty of locals who are most frequent on the skiing slopes. Why not make friends with them on the chairlift and share some experiences and stories?
13. Make yourself stronger with ice climbing
Try your hand at some new skills and ice climbing is sure to make you stronger. So, for all those who are looking for a break from skiing but not the snow can go for ice climbing. Let the expert guides help you out and guide you with the different activities available with them.
14. Head out on an excursion
Nothing could be more fun and exciting than hiking on those snowy slopes with your ski buddies. Get a new perspective of nature as you walk through the area and discover an amazing spot or a new location with fantastic views. All you need to do is just ask the resort for a map of local trails and popular spots and start hiking.
15. Relax at hot springs
Another excellent way to relax your body in hot springs or spas. Take a break from the ski trips and indulge in some spa treatments. In fact, spa culture is very common in ski resorts, where you will find some incredible treatments that promise health benefits.
In Summary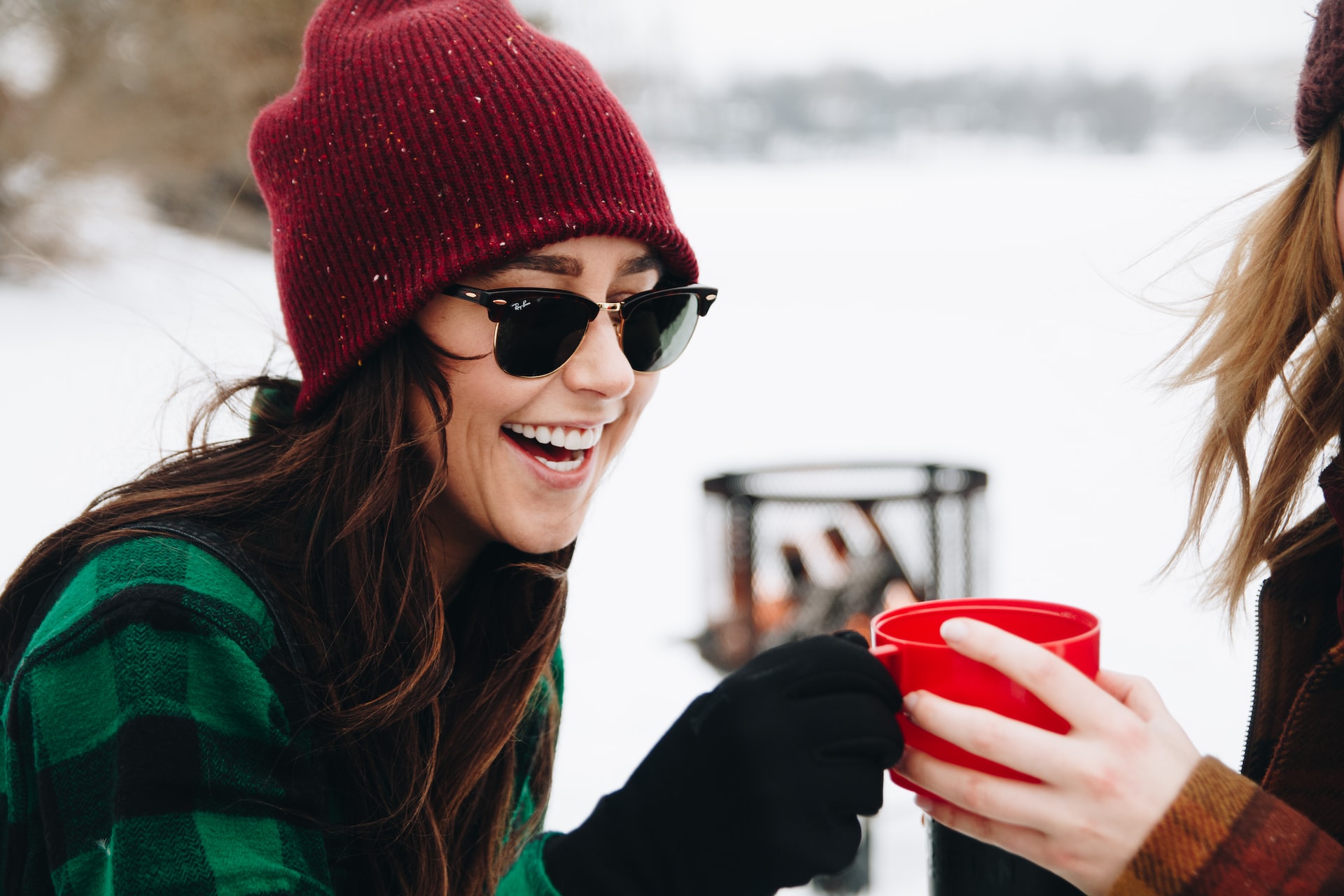 Try out any of the above-listed ideas and look to achieve something new on your next ski trip. These are some amazing ideas to enjoy along with skiing and make the most of your vacation with your friends and family. Just pile on your layers, and head out for a different and completely new experience!