14 Mouthwatering Foods For Winter
With winters come cosy sweaters, steaming hot chocolate, and evenings spent by a warm fire... perhaps as you unwind after an exhilarating day of skiing your heart out! But there's another exciting thing that accompanies snowy weather: winter comfort food. We are well known for our love of food at Ski Peak. Winter food is different all over the globe and we'd like to highlight some delicious international dishes that you should try to re-create at home when its cold and wintery outside.
From childhood classics to contemporary exotics, these hearty dishes are every snow lover's dream come true. So, if you love snow and food, here is a list of 14 mouthwatering foods from all over the world to celebrate another white winter:
1. Loaded Bacon and Potato Chowder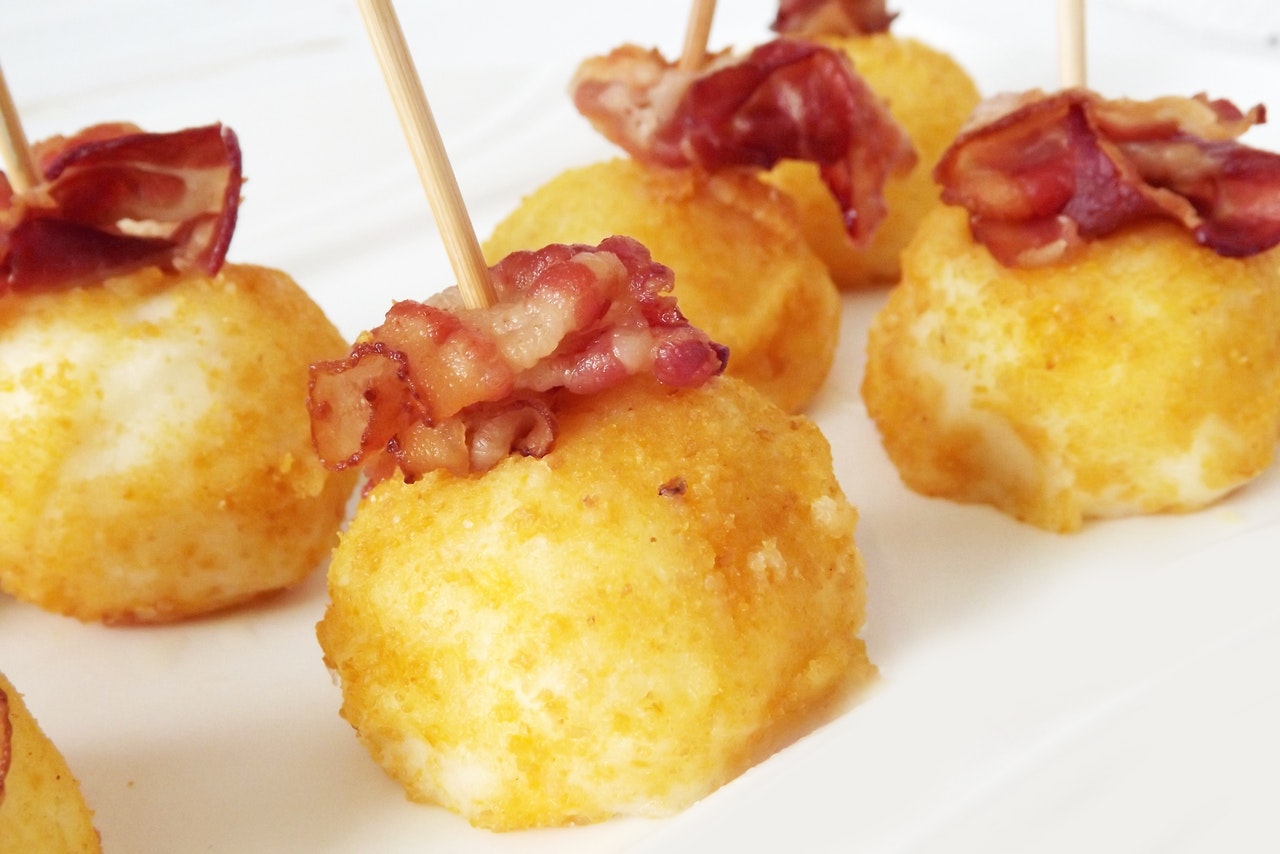 Photo by Rosali Iraheta
Chowder is not only easy to make but also an excellent time-saver for a lazy winter dinner. This particular variant is, like its name, loaded with juicy bacon, corn, and potatoes along with a colourful array of thinly diced vegetables. Pair with a deliciously rich and cheesy chowder base, and what you get is ultimate winter bliss on a plate.
2. Chicken Noodle Casserole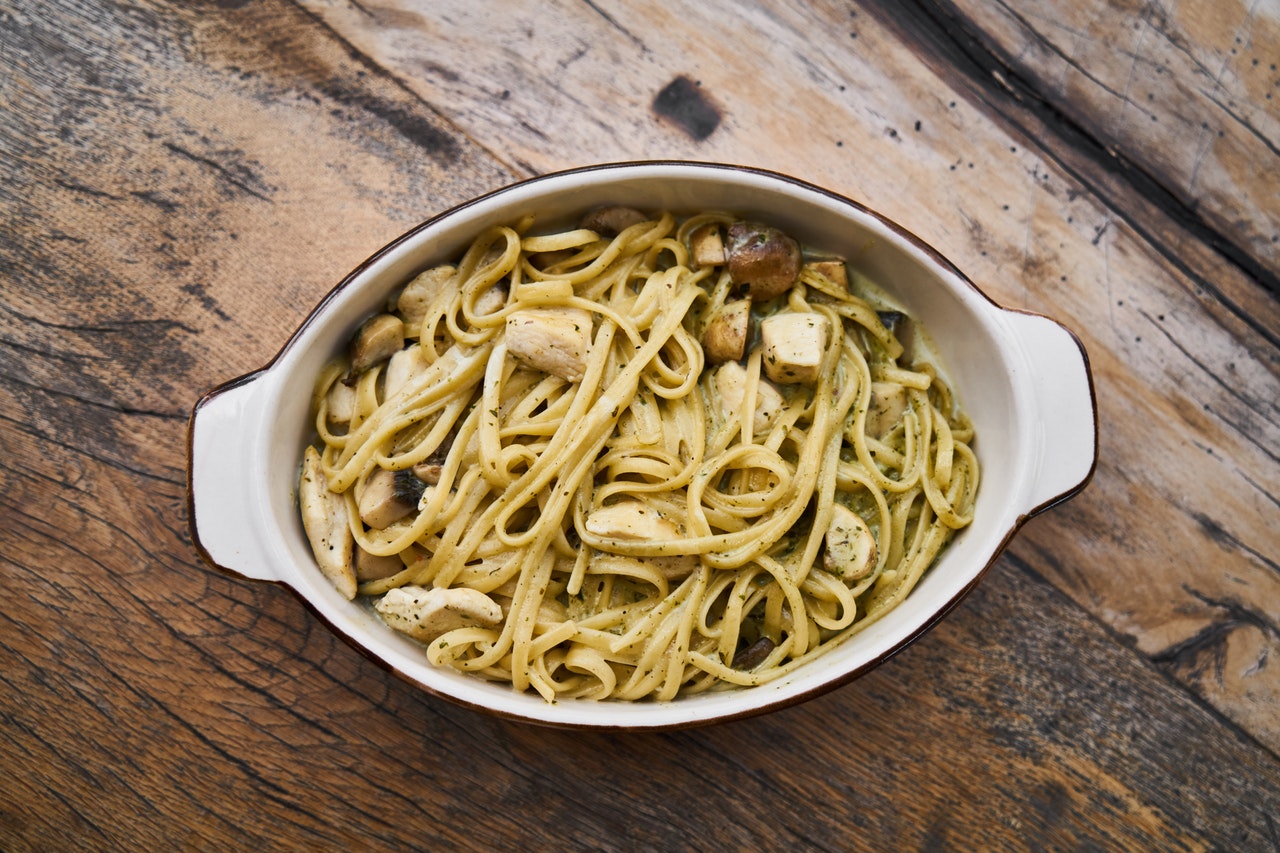 Photo by Engin Akyurt
Another winter essential for snowy wonderland dwellers, chicken noodle casserole, is a classic meal that is sure to become a family favourite. What's not to love about juicy chicken breasts, crunchy vegetables, succulent noodles, and warm, flavorful soup all in one dish? Though you might want to cook your chicken beforehand to reduce the prep time further.
3. American Chicken and Cream Corn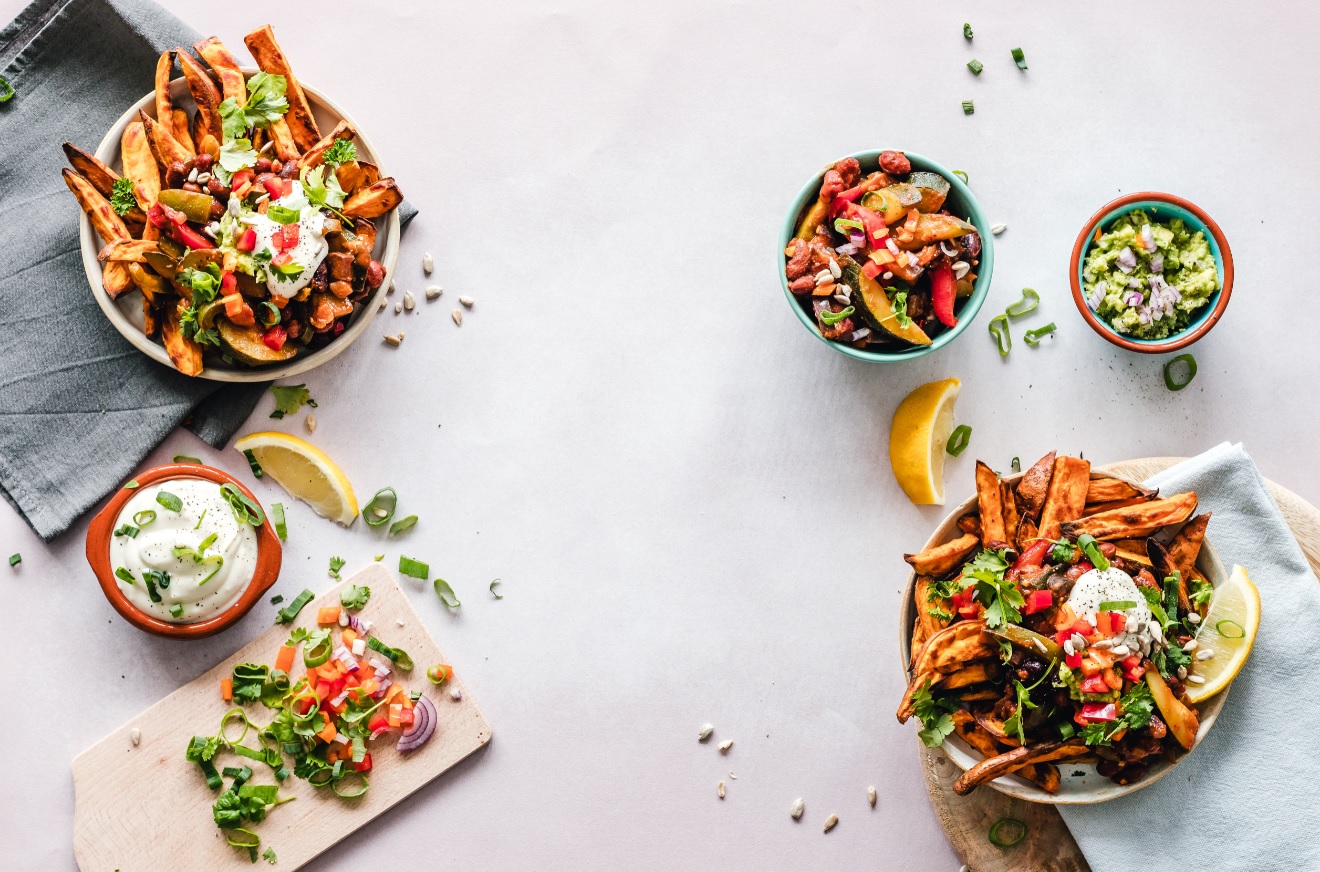 Photo by Ella Olsson
Take your love for sweet potatoes to the next level with this creative wintry spin on a classic American dish. The spiced, shredded chicken breasts combine excellently with creamy sweetcorn and a generous serving of sweet potato fries to warm and delight your taste buds. For extra crunch, try garnishing with chopped spring onion and thinly sliced carrots.
4. RindsRouladen (Beef Rolls)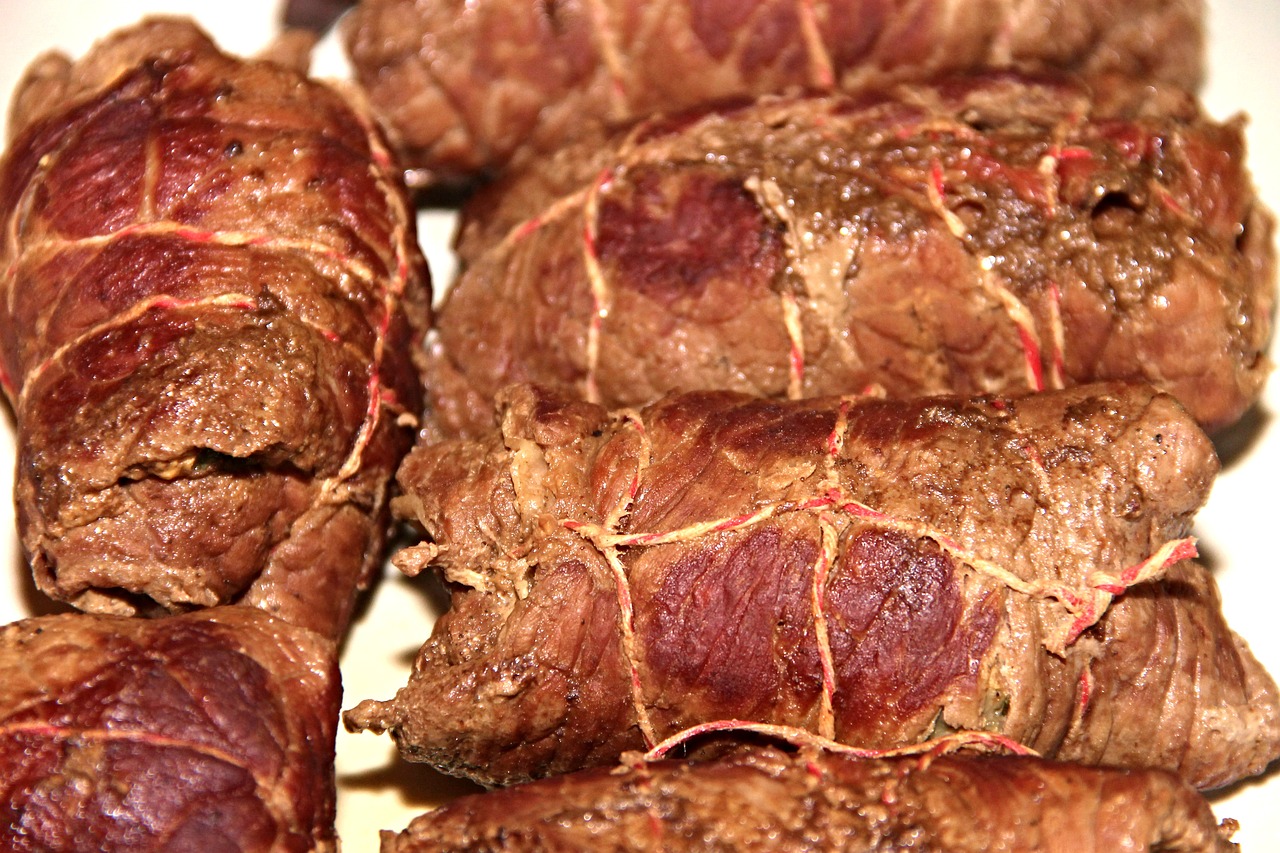 Photo by Manfred Richter
RindsRouladen showcases German love for all things meat. A meat lover's, it is traditionally made of chewy bacon, crispy onions, and tangy pickles and mustard; all rolled into thin slices of beef. Tied and bound, these packets are then braised and allowed to slowly simmer in a special sauce to be savoured on cold winter nights.
5. Kartoffelpuffer (Potato Pancakes)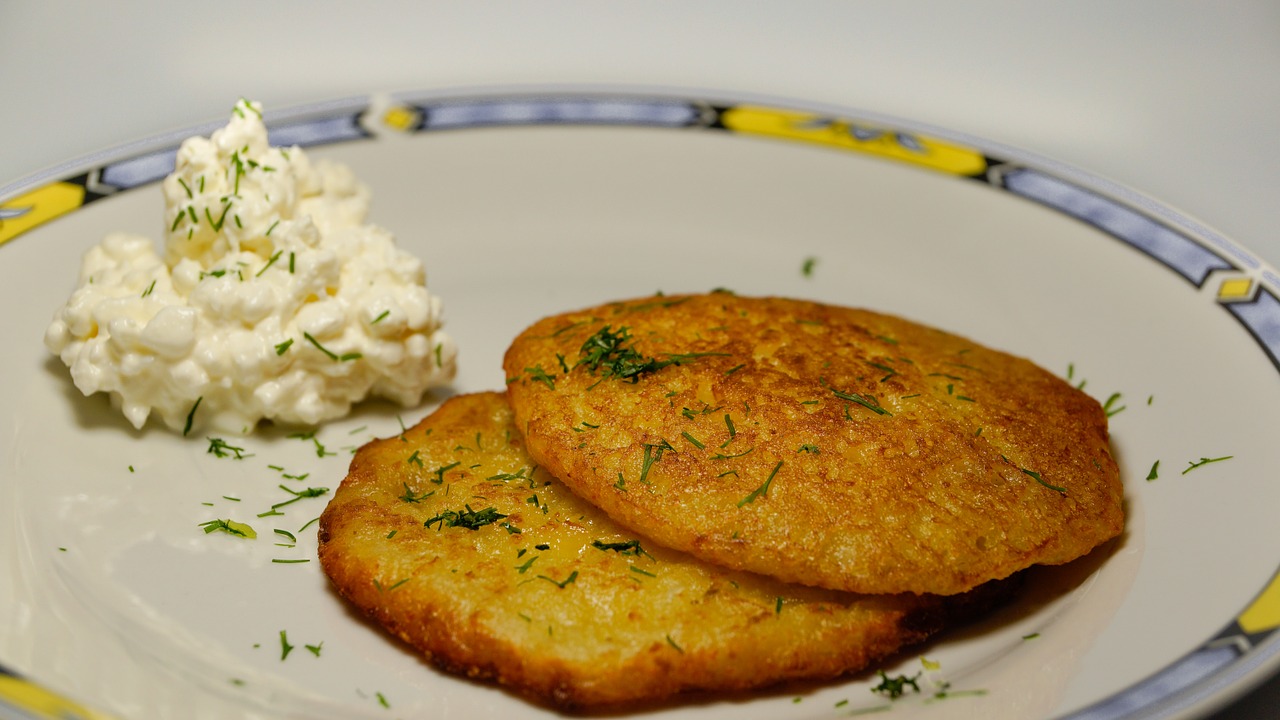 Photo by Taken
Boiled, braised, fried, or baked, potatoes are an essential addition to any snow day meal. And what better way to enjoy them than as pancakes? Boiled, grated, and mixed with flour and eggs, these potatoes are fried to golden perfection and drizzled with applesauce for a heartwarming combination. You can also try pairing them with cream cheese for extra richness.
6. Grünkohleintopf (Kale Stew)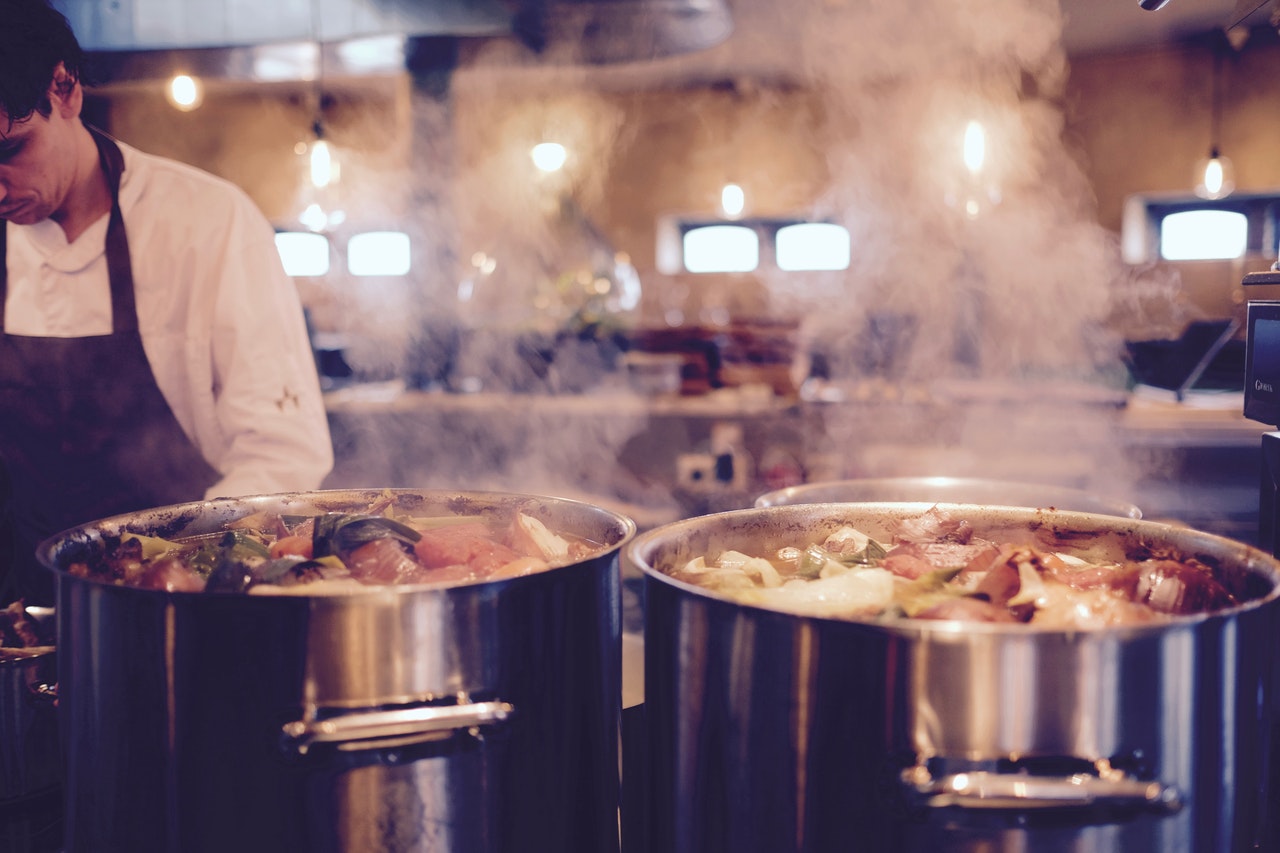 Photo by Timur Saglambilek
A delight for vegetarians, Grünkohleintopf brings kale front and centre in all its enriched glory. The kale in this particular dish derives its rich flavor from being left out in the snow and frost. It is then brewed into a piping hot stew brimming with potatoes and various sausages for a deeply warming experience.
7. Fondue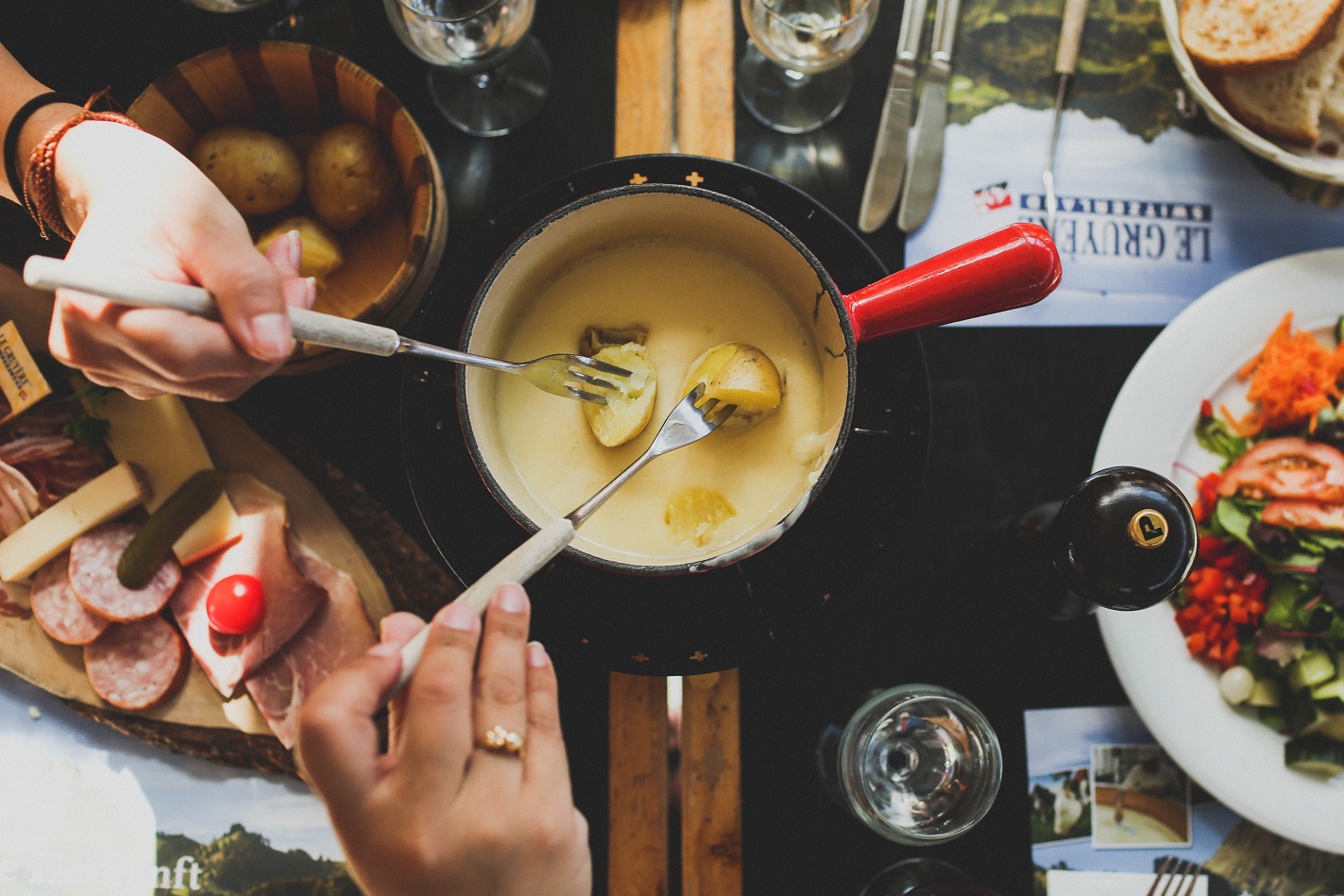 Photo by angela pham
This simple dish will take you to the amazing Vaujany Alps and its wondrous cheese with every bite. All you need for a delightfully warming fondue is various cheese of your choosing; cooked with garlic and white wine for an authentic French flavor. Enjoy your fondue by dipping speared bread into the soupy cheesy mixture, or combine with ham, sausages, and pickled cucumber for an extra tangy flavor.
8. Onion Soup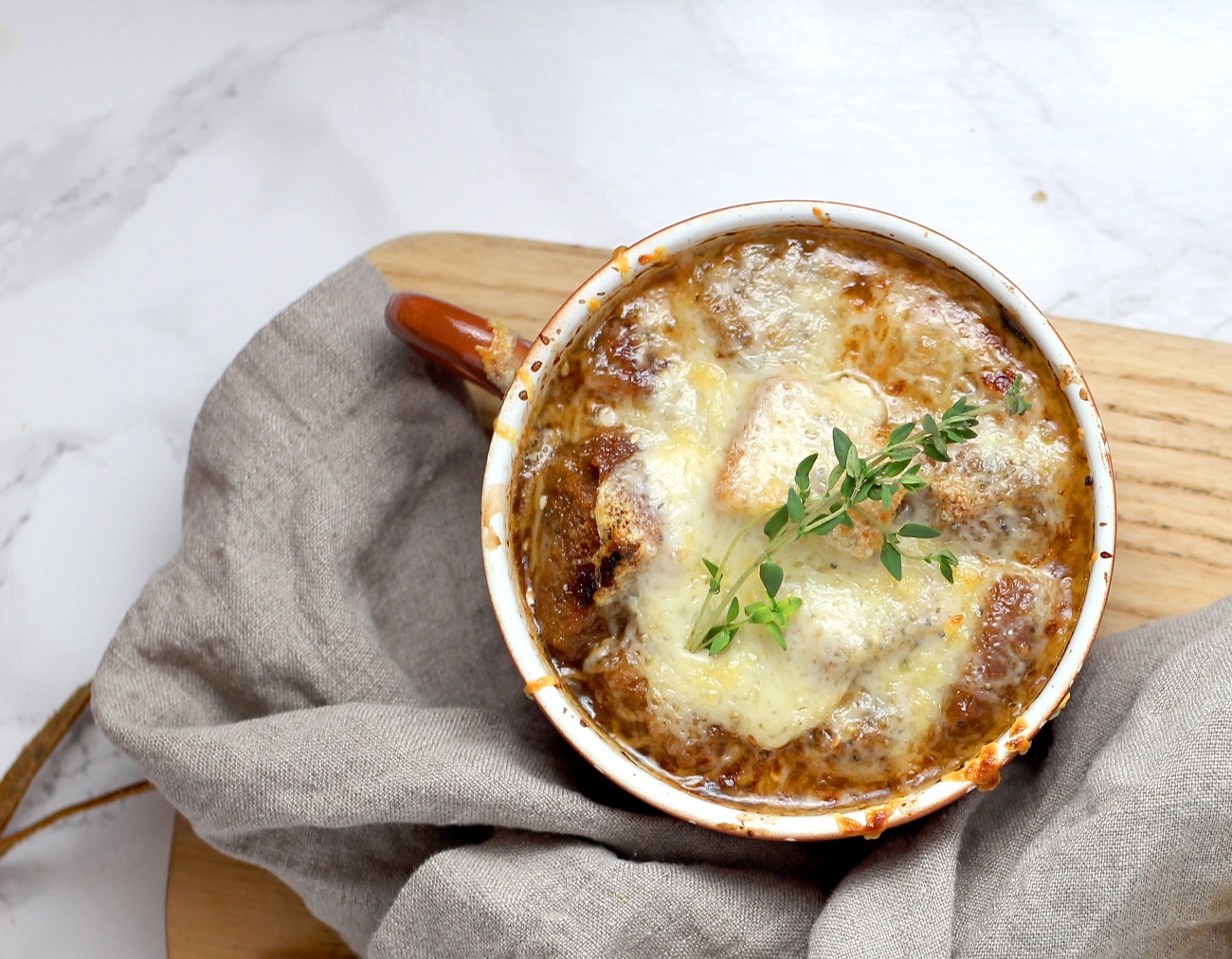 Photo by sheri silver
French cuisine is known for its decadence, and onion soup is one of them. The ultimate companion to a cold winter night, caramelised onions make add a soft, but rich flavor to the hearty broth. You can top it with bread for a wholesome meal, or make it crispier with a grilled layer of finely grated cheese and bread.
9. Brazilian Paprika Chicken Stew with White Beans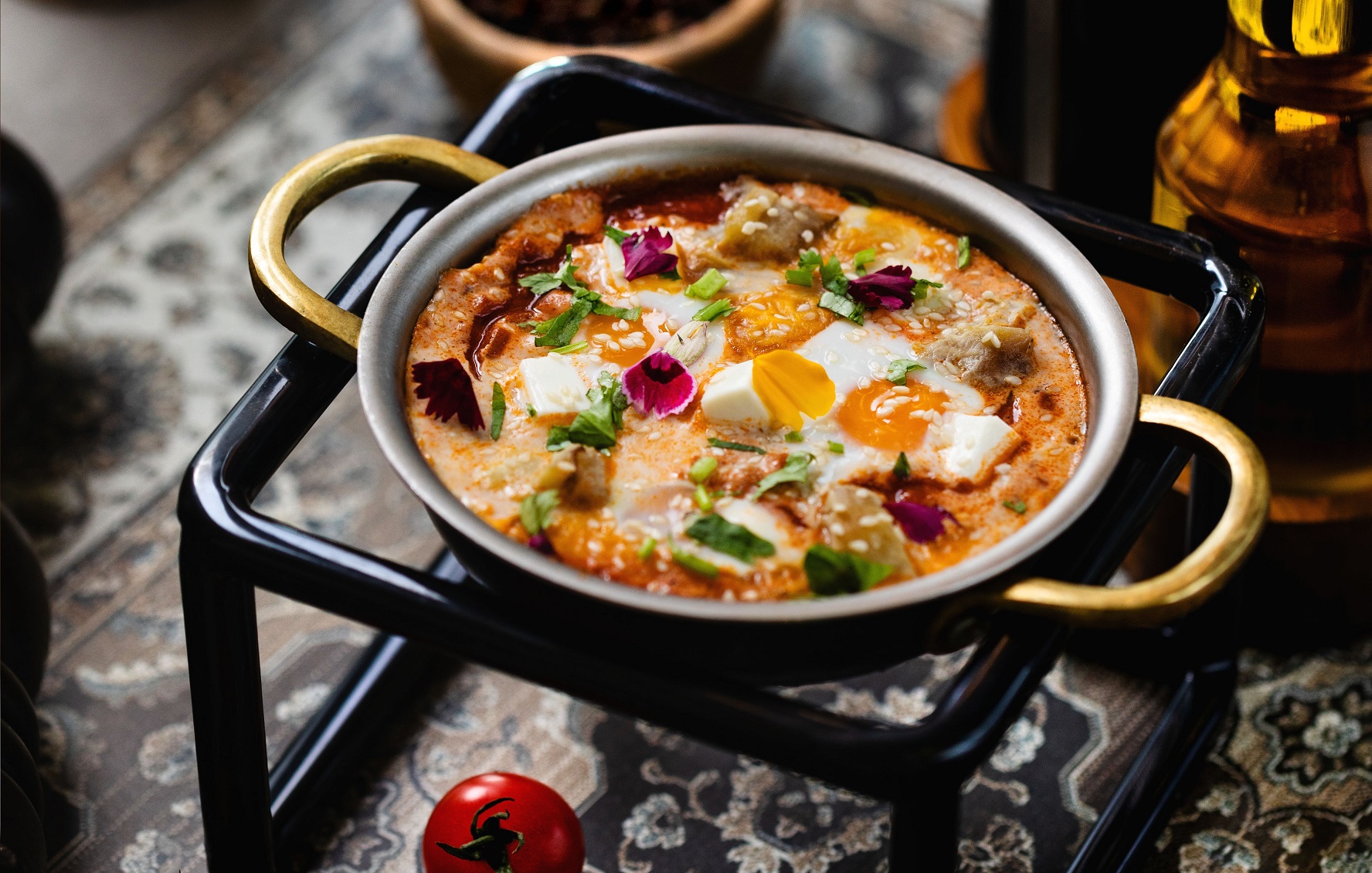 Photo by Eiliv-Sonas Aceron
Brazilian winters are much like its summers, but the cuisine isn't. If you like your warm comfort foods with a spicy kick, then this one-pot chicken stew is for you. The white beans add fullness to a deeply flavorful broth infused with seared, succulent chicken, and the paprika keeps the stew hot and spicy. According to a survey conducted by Academist Help, "lovers of this winter dish enjoyed it most with boiled rice. potatoes, egg noodles, and bread were also popular serving options."
10. Spicy Thai Curry Pumpkin Noodle Soup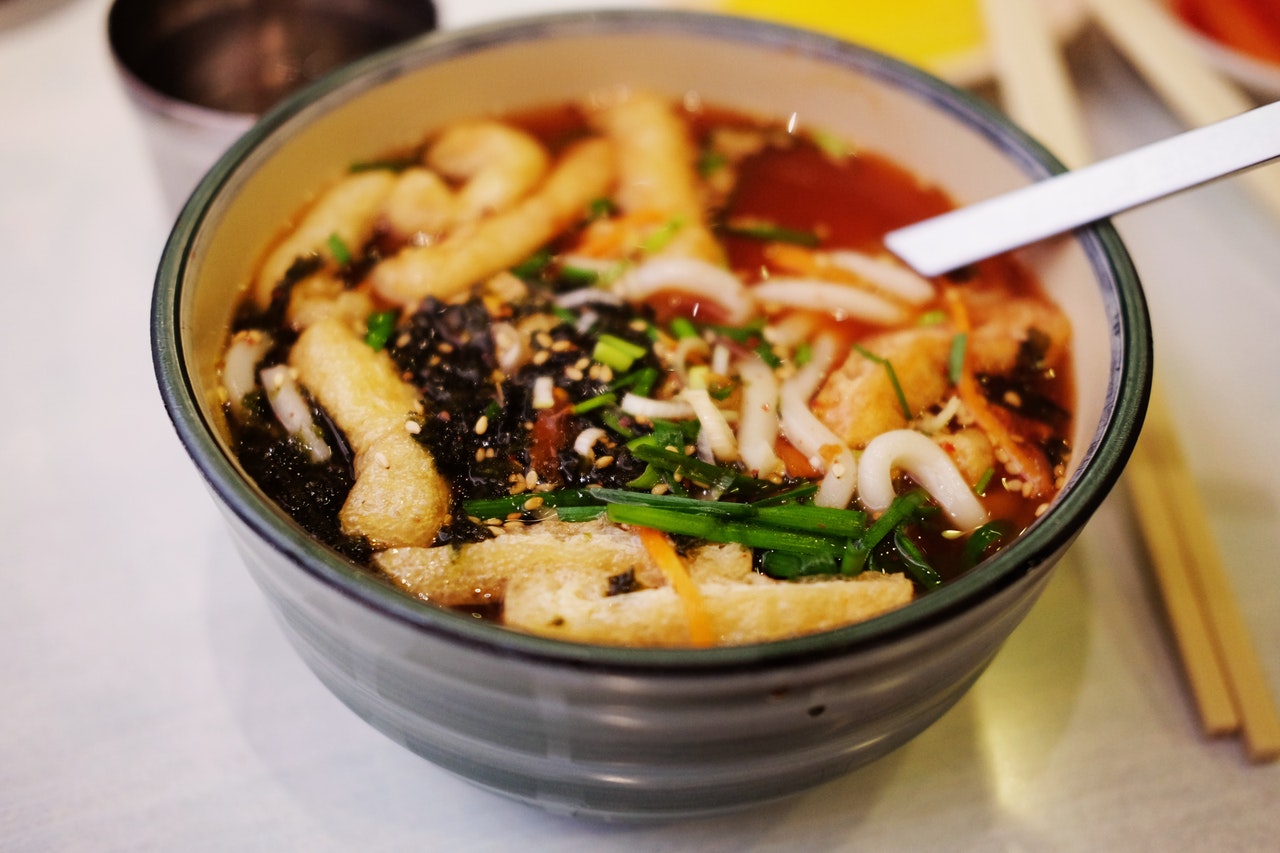 Photo by Jamie Diaz
Nothing says 'cosy winter evenings' like pumpkins. Combine this versatile vegetable with noodles and various spices, and what you get is an exotic, spicy addition to your colourful winter menu. Topped with aromatic Thai basil, this creamy delight brings two starkly different ingredients together into a fun and easy-to-make bowl of warmth and fullness.
11. Moroccan Lamb Lasagne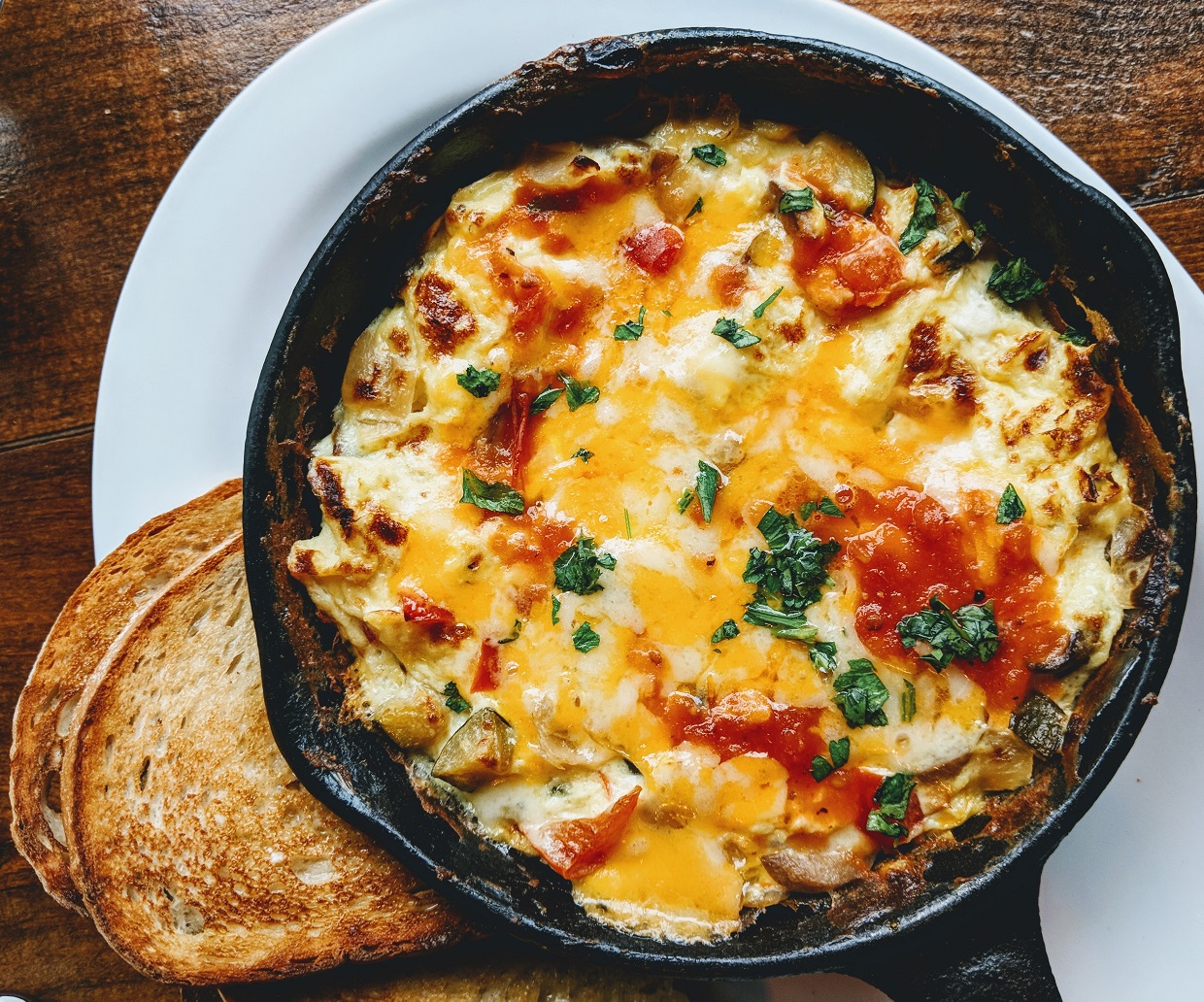 Photo by Eaters Collective
Channel the desert with this North African spin on the classic lasagne. The aromatic spice blends Ras el Hanout pairs perfectly with chewy lamb, crisp kale, and béchamel sauce. This particular variant adds dates for a deliciously sweet tinge; making it the ultimate comfort food for days when you're snowed in.
12. Pumpkin Spice Buns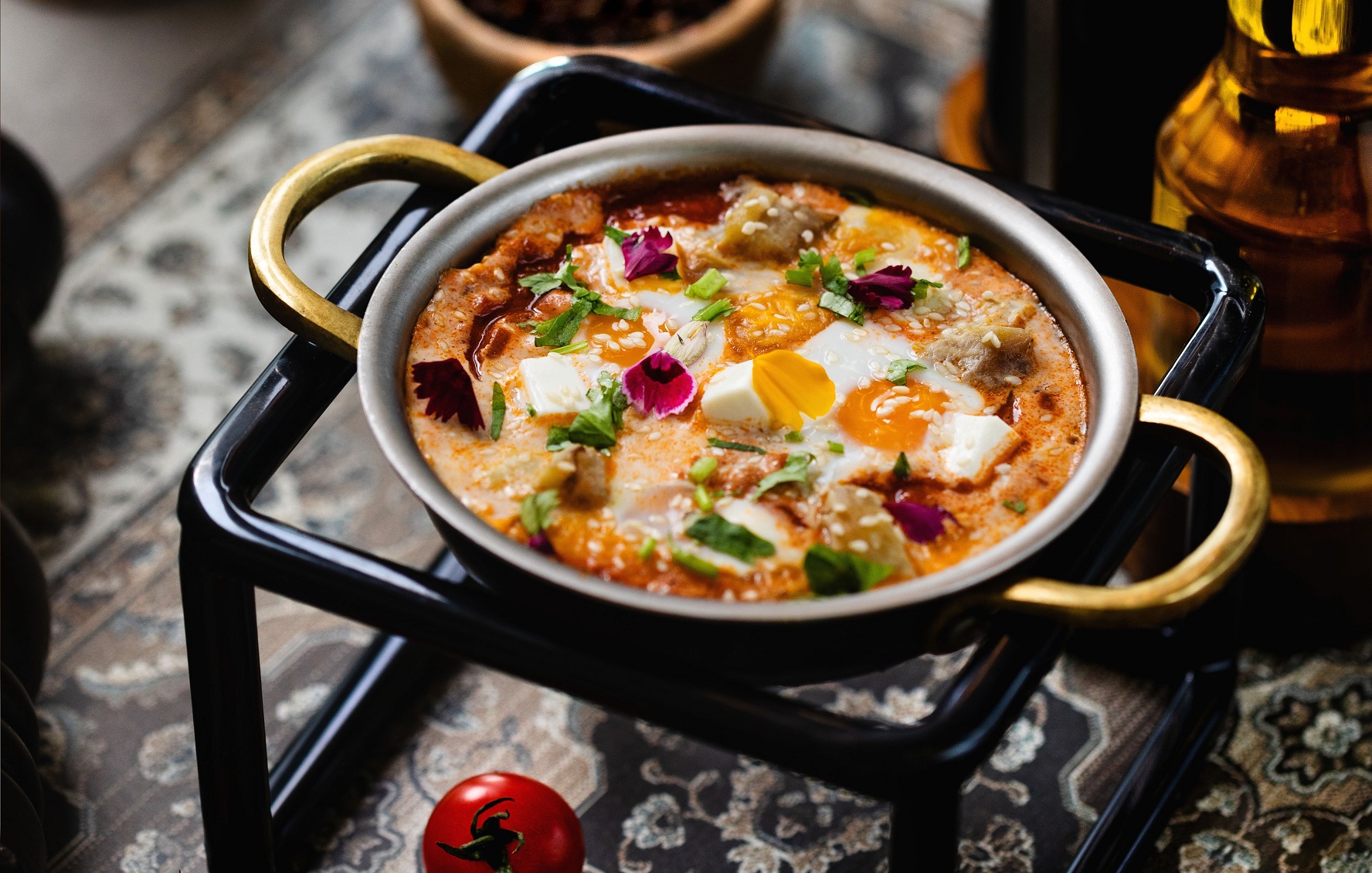 Photo by Lisa Fotios
Another pumpkin dish, but this time in dessert form. These soft, doughy buns are filled with pumpkin puree and dripping with a vanilla glaze, and can be enjoyed from fall through winter. Satisfy your sweet tooth after a hearty meal, or enjoy with a mug of warm coffee on a cold winter evening.
13. Ginger Cookies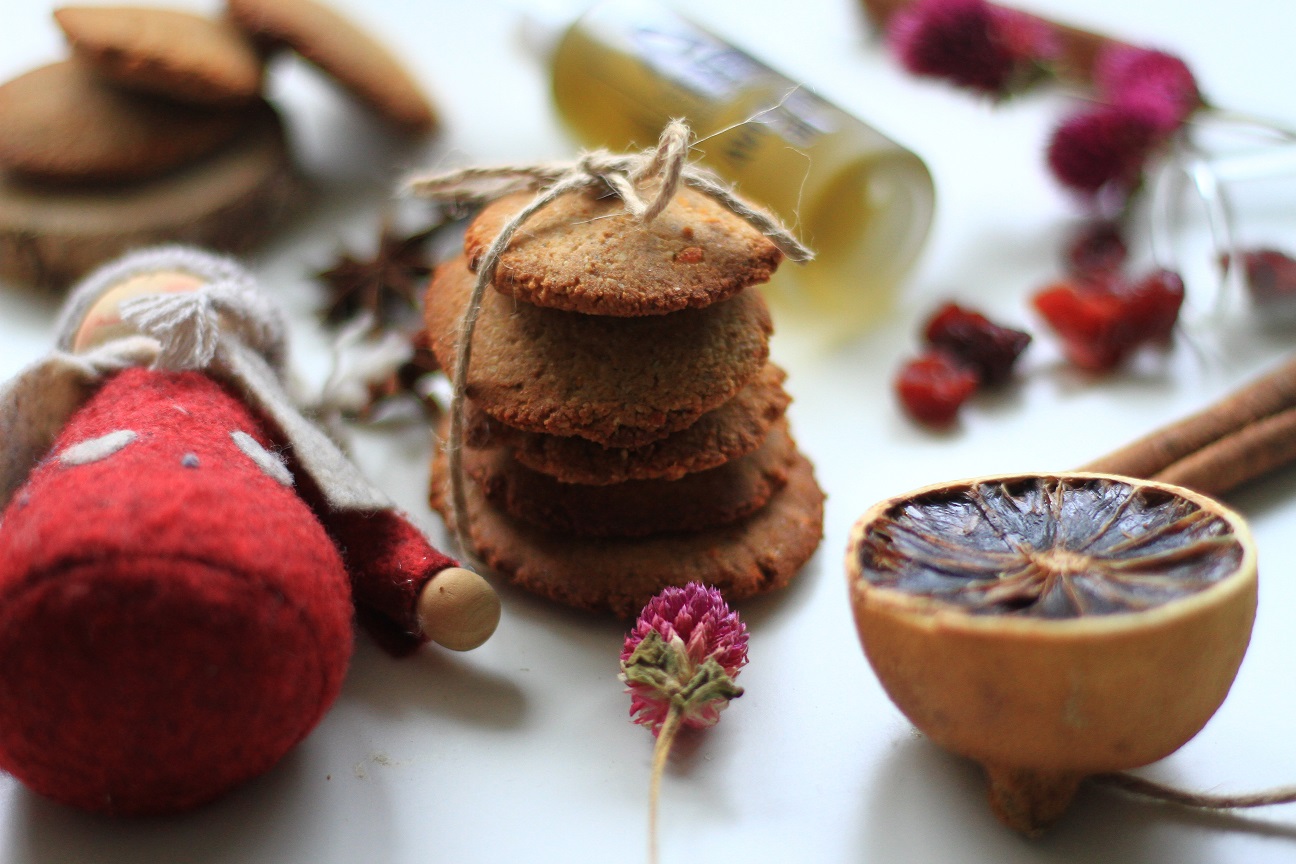 Photo by Corina Nicolae
A perfect mix of sweet and tart, ginger cookies are your answer to desserts that sate your dessert cravings, while keeping the calories in check. Infused with warm, wintry spices like nutmeg, cinnamon, and clove along with ginger, these crunchy cookies are quick to make and delightful to eat.
14. Korean BBQ Bowls with Garlic Rice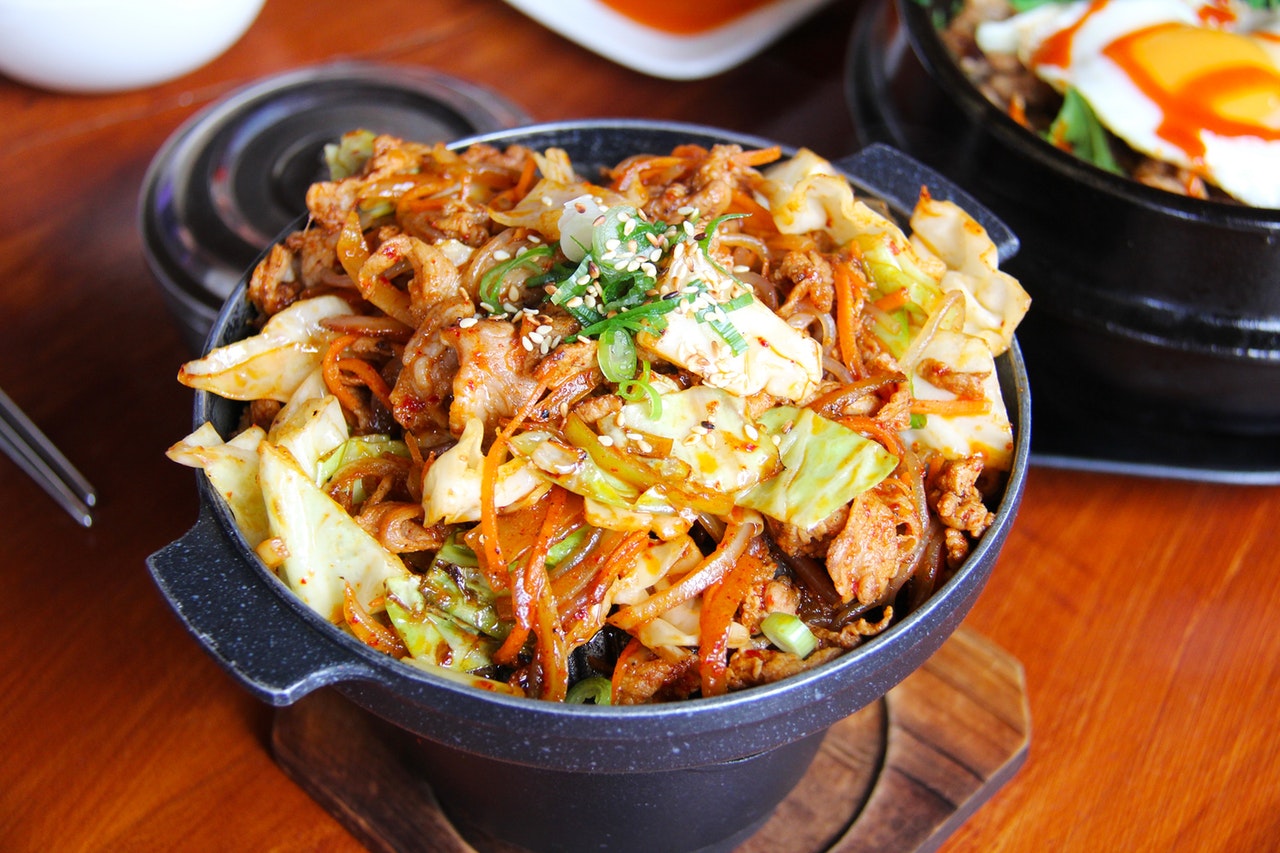 Photo by Pexels
Keep the summer Korean rice bowl trend alive and thriving through the winter. This particular dish is a colourful assortment of BBQ chicken, garlic-scented rice, and pickled cucumber and carrot salad. This sheer variety of flavors also gives you a satisfying and filling boost of protein and carbohydrates. For the best experience, top with a half-boiled egg and drizzle with sesame seeds.
So here you have it: a colourful hot pot of foods that will brighten up your dinner table and keep you warm and full through the winter snow.
Author Bio:
Claudia Jeffrey loves to travel and explore new cultures. Her interest led her to current position as manager planning and tourism at FreeEssayWriter. She shares her globetrotting experiences and love of all things snow and winter with seasoned nomads and budding travel bugs.