Part of the sunniest resort in the French Alps with more than 300 days of glorious blue skies a year and perched on a beautifully scenic slope in the corner of the Alpe d'Huez resort – here the similarities to big purpose built resorts ends. Vaujany is perhaps the ultimate backdoor ski resort.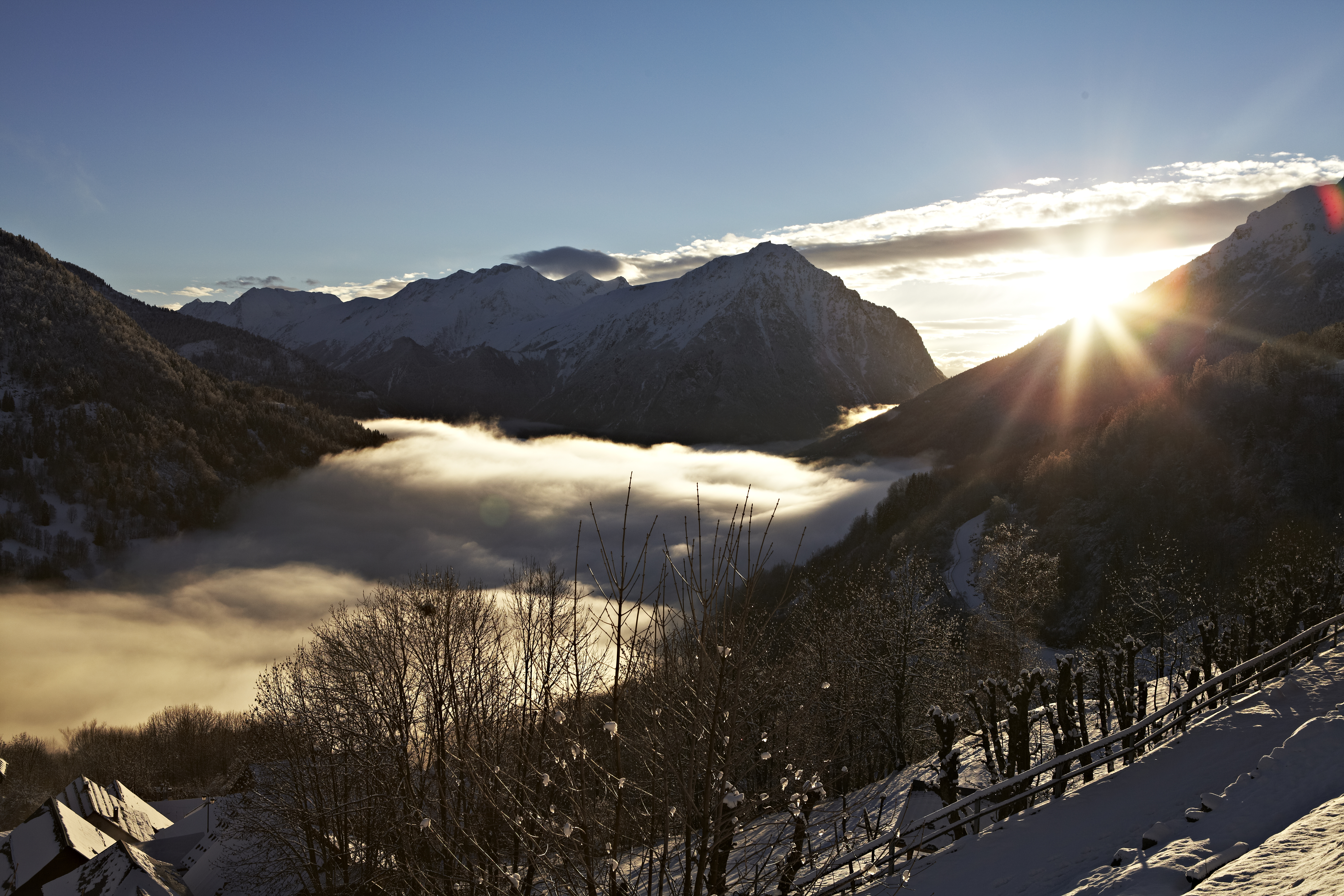 ---
Your Vaujany Ski Holiday
Vaujany offers amazing ski holidays with easy access (on your doorstep!) to the entire Alpe d'Huez ski domain with more than 250 kms of pistes, 84 lifts, the incredible Sarenne Run (the longest black piste in Europe) and the famous Ski Everest Challenge. Snow is guaranteed due to the Pic Blanc Glacier standing at 3330m and with more than 300 days of sun each year – so is a tan!
With a combination of our friendly ski leaders, a great ski school, fantastic private tuition and superb mountain guides, there is no level of skiing we can't satisfy. The vast area of Alpe d'Huez has enough to fill any person for the week with varied slopes for all levels.
Vaujany is an exceptionally pretty area with picnic stops galore and views a plenty - don't forget your camera!
---
We offer Vaujany ski chalets which are of the highest standard. All of our chalets ooze character yet feel like home away from home. Our staff will take care of you from the moment they meet you to the moment you disappear up the mountain, you will want for nothing and can truly relax.
Location and access to ski lifts are great due to Ski Peak's fantastic shuttle bus service. The chalet was spacious yet cosy and the food would not be out of place in a top London restaurant - We will be back!

Natasha Evans