Our Challenges
There are two notable challenges that you can achieve whilst on a Ski Peak holiday and they will give you boasting rights wherever you go. If achieved then men and women alike will have to admire you as you are a sporting legend and a conquerer!
---
The 'Champagne' Run
The greatest on-piste vertical descent linked to a lift system IN THE WORLD (3300m-1100m) -The Famous Champagne Run.
Fancy a challenge? Well, this is one of the biggest and best on snow! Make your way from Vaujany up to Pic Blanc at 3300m (in as little as 45 minutes) and begin an incredible descent down the world renowned Tunnel piste, continuing down Les Rousses and La Fare, a combination of black and red runs dropping more than two thousand two hundred metres without taking a lift. It is truly a great feeling of achievement and quite a rush to have completed such a feat.
And the celebrations continue into the evening in your chalet as there is no better way to mark this achievement than with a bottle of CHAMPAGNE! (You must complete this feet with a Ski Peak representative to be elligable for the bottle of champagne and of course be over 18)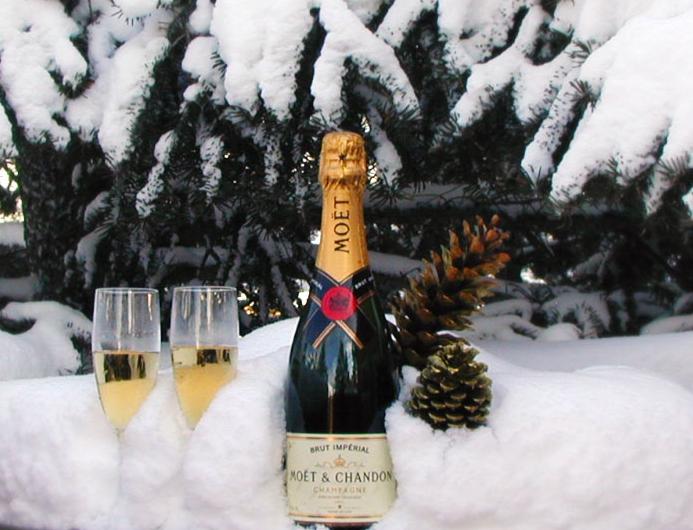 ---
The 8000m challenge - 'Ski Everest'
Ok so Everest is nearly 9000m and we're 'only' offering 8000m but it isn't far off! Are you up for it? Unique anywhere in the world and for some THE reason to come to Vaujany with Ski Peak is the chance to achieve a truly impressive feat on skis:
A Total Vertical Drop of 8000m
There are some bragging rights that go with having skied our four fabulous descents each with a vertical drop of almost 2000m and each with no lifts required.
Le Pic Blanc 3330m to La Villette 1295m
Le Pic Blanc 3330m to L'Enversin d'Oz 1125m
Le Pic Blanc 3330m to Oz en Oisans 1350m
Le Pic Blanc 3330m to Gorges de Sarenne 1510m
Once upon a time no one would have believed you, but since 2009/10 you can authenticate your 'First 8000m' by validating your piste map. The ski lift staff at the start of the Pic Blanc cable car as well as the staff at the arrival of each of the 4 descents will validate your piste map.
Your achievement will be recorded by Piste Services and in exchange for just 1 euro you'll be awarded a diploma. Even better news: the donation will go to the charity "A Chacun son Everest' (Each Their Everest) designed and run by Doctor Christine Janin to help children with difficulties reach their own goals – so in some ways you really are Skiing Everest With Ski Peak!