Restaurants & Bars
Fancy Gratin Dauphinois or a traditional fondue? Perhaps a tartiflette, raclette, pizza... or just a nice cold beer? Try some of the wonderful truly local dishes. Being a village rather than a large resort, the restaurants are small, charming and rarely full, giving you all the benefits of attentive service along with good fresh food freshly prepared.
There are also some great little bars. They provide a chance to mingle with some of the village characters in very relaxed atmospheres.
Vaujany is such a quaint beautiful village however, with a new bar recently opened it also has a lively atmosphere. We saw two bands during the week!

Edd Orman, Chalet Lucette, 2018
Le Table de la Fare
04 76 80 82 40
Formely know as The Igloo this bar is an easily accessible and hard to decline Apres bar due to its location right next to the lift station and sun terrace. If you want to meet a local instructor or guide to befriend then this is the local haunt.
The restaurant has Southern French chef/owner Damian continuing his modern French cuisine. The sun-drenched central square right out front has become the place to be for après ski snacks and pichets of rosé or demis.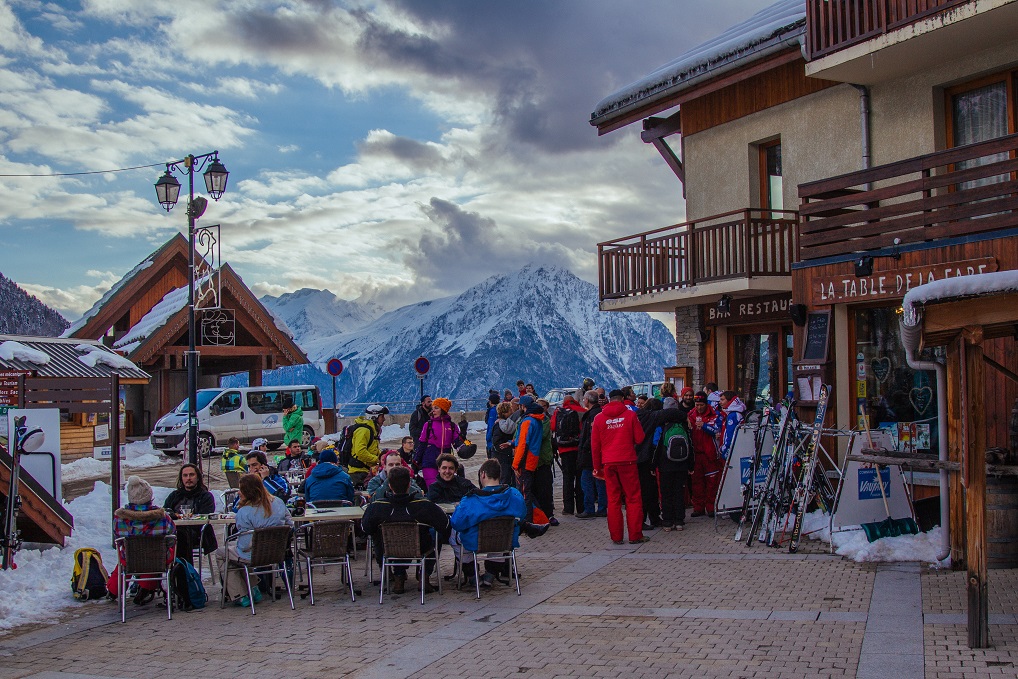 ---
Bar & Restaurant IDA
+33476807100
What was previously the Hotel Rissiou which we ran for over 20 years. It has since been gutted and renovated in a refined fashion. The 'IDA Restaurant' and the cocktail bar will have you indulging there for quite sometime.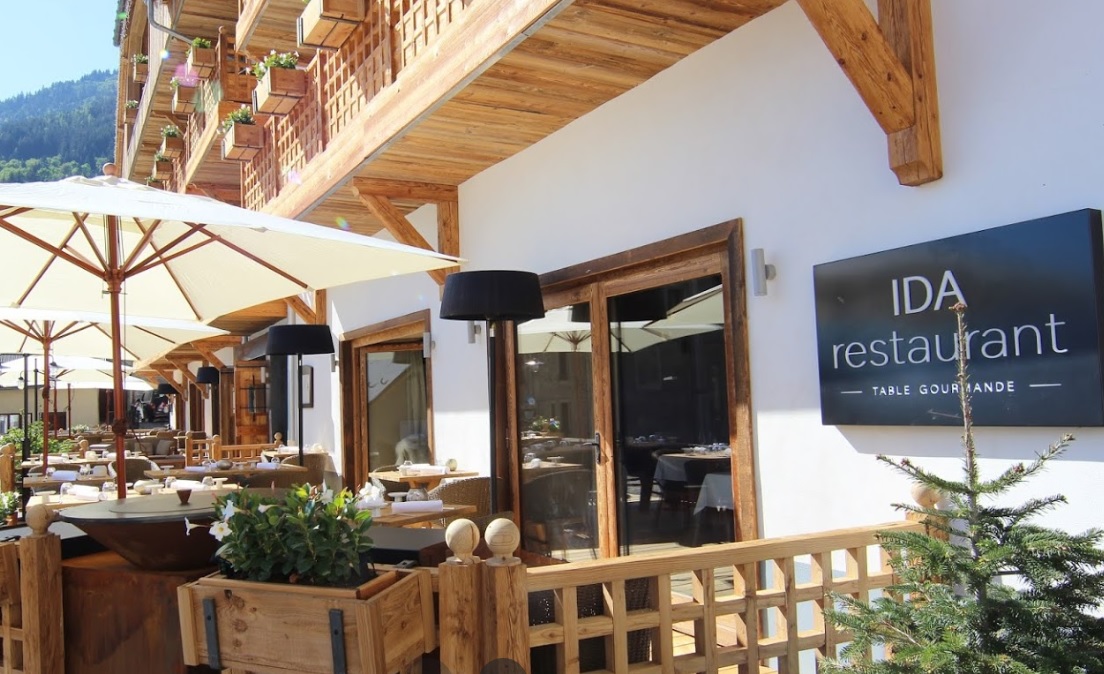 ---
Stiefs Bar Resto
06 81 58 57 35 - www.stiefs-steakhouse.com
Our favourite place to drink. Stief is the most welcoming person in Vaujany. An avid Mountain Biker and Snowboarder so little reason for him to ever leave. He serves up delicious Belgian beers, an array of aperitifs and digestives – try the Triple Karmeliet! Wifi available and pool table downstairs.
Stief's Bar and Resto is a sort of Hard Rock style menu serveing an array of gourmet burgers and steaks and pasta options as well as delicious Belgian beers – try the Triple Karmeliet.
It is the regular hangout for most seasonaires and tourists alike and will have you drinking until 02:00 whilst innevitably making new friends.
---
Le Cairn
+33476803122
Beautiful specialties. Cheese delicatessen, honey, jams wool etc plus there wine and beer on the terrace... perfect to soak in the view in a more secluded spot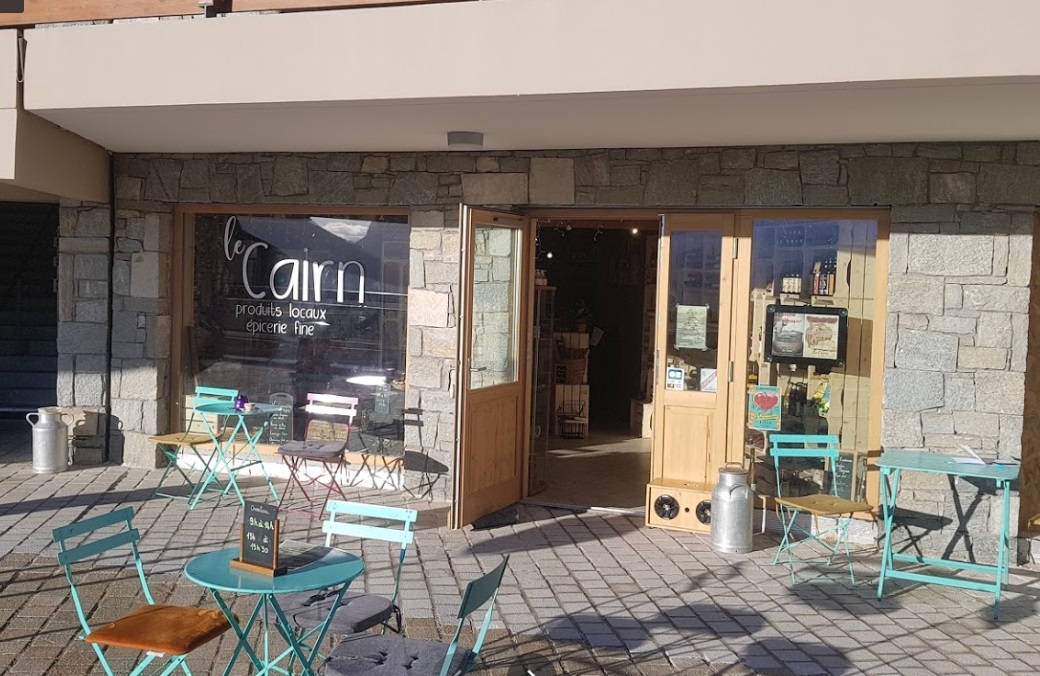 ---
---
Le QG Sports Bar Cafe
Friendly and lively bar with 3 large screen TV's where live sport is shown all day long. Vivian is a great character and always keen to hear how your day has been, often over a bowl full of nuts.
It is in the perfect location for Apres as it is only a stones throw away from the lift station so you can comfortably stay in your ski boots to get there.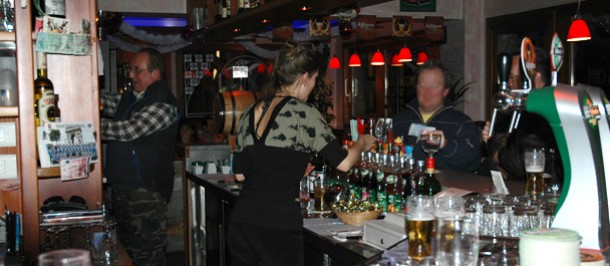 ---
Chalet Gourmand
04 76 80 77 11 - website
The family favourite. Fancy food and wood fired oven pizzas are now legendary, and the atmosphere extremely cosy, with wooden walls and old mountain tools aplenty surrounding you. Or drink in the view and dine 'al fresco' on the sundrenched terrace with great views. Traditional French Alpine mountain dishes are prepared with great care. Take away also possible for pizza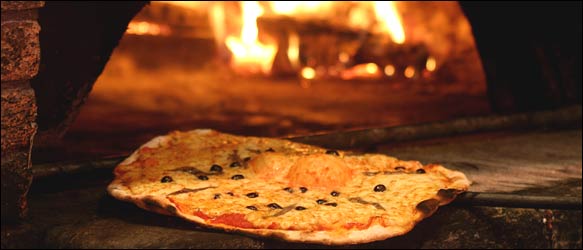 ---
L'Aigle Royal
Fantastic made-on-the-spot crepes. Not much more than a shed in the middle of the village in someone's backyard, but never judge a book by its cover – the nutella crepes are simply irresistible!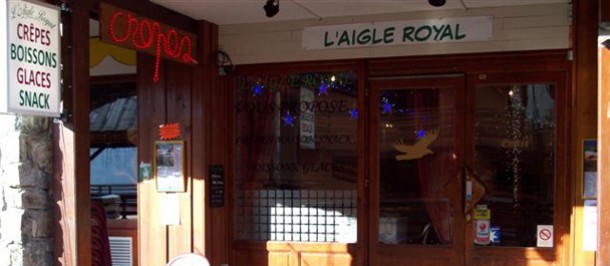 ---
Chez Bibi
Especially good for non-skiers at lunchtime. Chez Bibi offers a different plat du jour every day. For Ski Peak guests in the Oisans apartments, they can provide a platter of the traditional charcuterie and cheese – every apartment has its own raclette set – so light the fire, get that cheese melting and bon apetit tout le monde!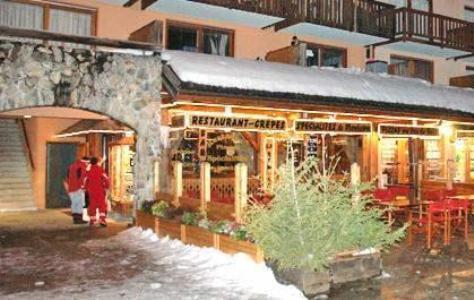 ---
La Mi Do Re
Does Mel make the best pizzas in Vaujany? It's a close call. The extensive and delicious menu is popular with ciabattas, pastries and freshly ground coffee. You can eat in or take away!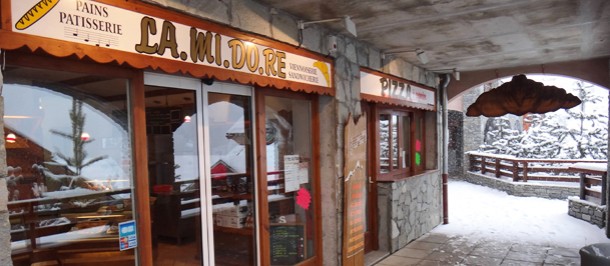 ---
Le S'Tou
04 76 11 11 93
Vaujany's 5* restaurant run by the community offers a fine dining experience for those not staying in our chalets. Under new management and much better than before
A wonderful sun trap during the day and a brilliant place in the evenings if you are watching an ice hockey match or having a crack at bowling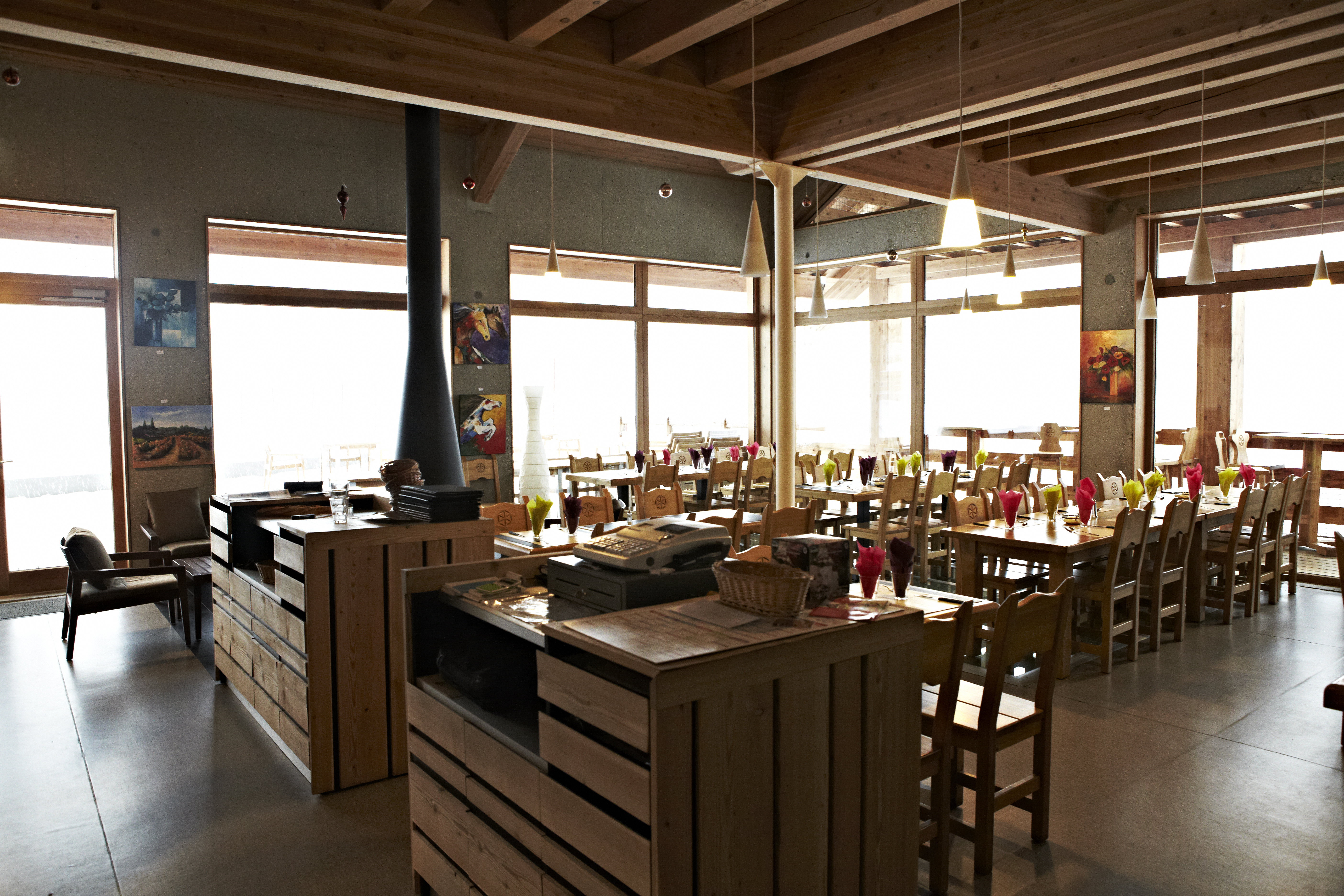 ---
Le Crepe Rit
06 03 98 07 43
A small and attentive team providing excellent fresh and organic products. Very tasty crepes in sweet & salty, plus great coffee!

Local beer and wine too!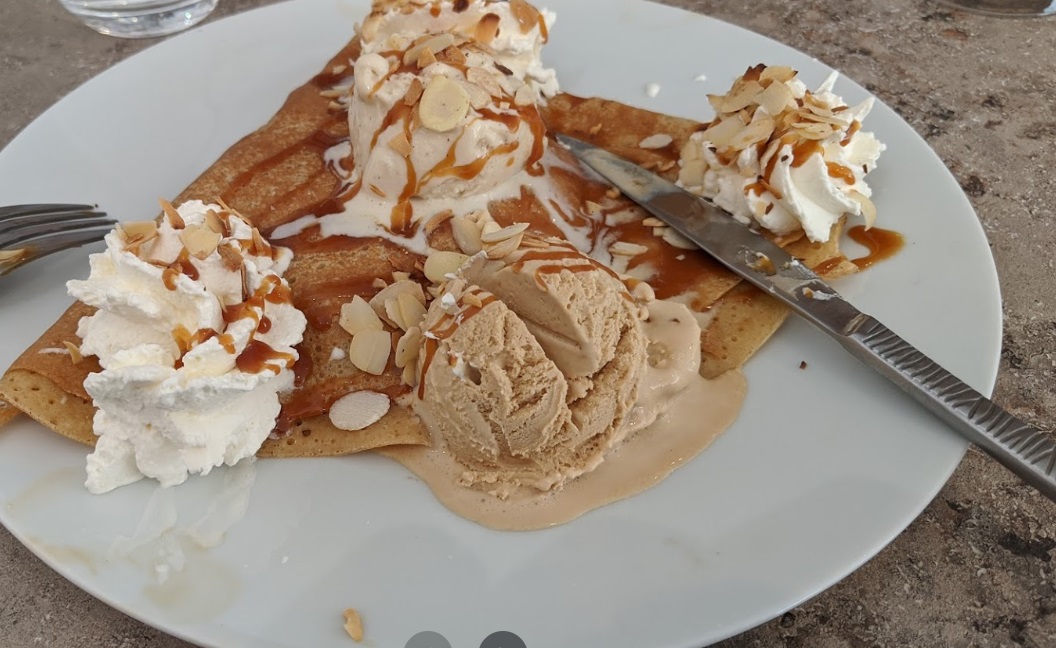 ---
Hotel Cimes
This is owned and run by the commune. You can expect the old guard here playing cards and eating peanuts.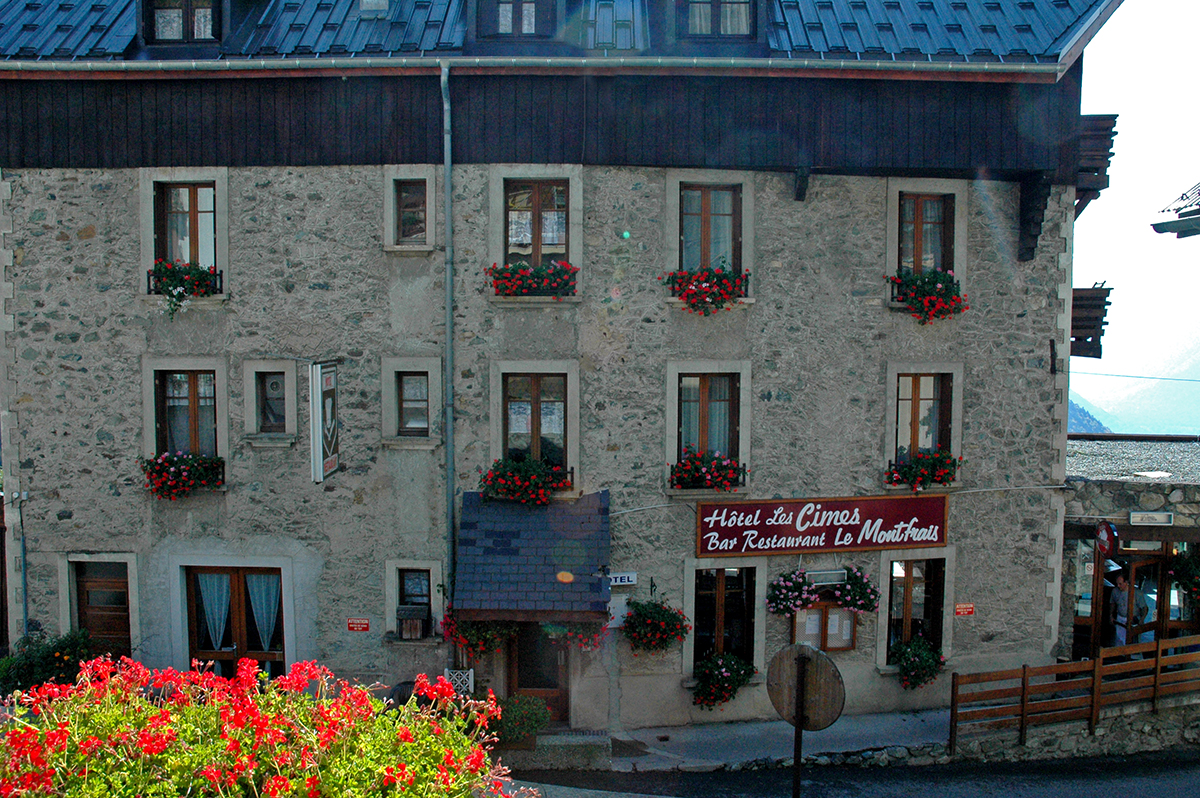 ---
Le Scratch Bar
https://www.facebook.com/LeScratchVaujany/
The new venue from last season 17/18 with fantastic ambience. A converted farm building with vaulted ceilings which has been specifically built to host soiree's and music nights. You can expect to meet all the locals here.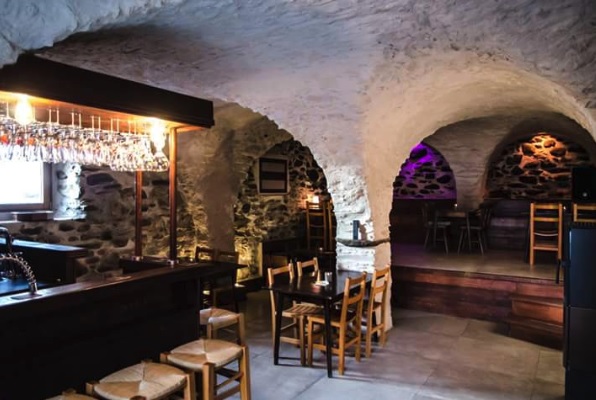 ---
La Grotte de Yeti
This new bar is in the same in the same location as the previously run Swallow Bar, an amazing apres bar and club for late night soiree's. The bar is a franchise which has bars in Les Deux Alps, Saint Sorlin, Longchamps, Risoul. Prepare for live bands, drinks offers and great music in general!