Ski Lessons
You'll be surprised by the range of lesson options available. Vaujany is blessed with its very own branch of the ESF – l'Ecole du Ski Français (French Ski School) teaching all levels and ages out of Vaujany for more than 25 years. The groups meet in the morning at the Vaujany lift station and are then taken up, up and away into the snowy mountains for their lesson. There is a drop-off and pick-up, on the slopes facility, for both morning and afternoon lessons.

From the green and blue piste paradise of Montfrais, perfect for learning, perfect landscape and perfectly uncrowded! To beyond, into the main Alpe d'Huez resort where the choice is unrivalled.
Prefer independent instructors?
Whether skiing or snowboard instructors, we can recommend a good selection to choose from.
For the experienced off-piste skier we can arrange days out with highly recommended mountain guides - see the 'mountain guides' page for more details
---
ESF
Since 1989 Vaujany's small school of about 20 instructors has established a firm reputation for quality teaching and satisfied clients. Apart from an excellent kids' school, on offer are individual or group lessons on skis or snowboard from beginner to advanced. All instructors speak good English.

All lessons must be booked direct with Vaujany ESF.
Contact Details
ESF VAUJANY
Gare du téléphérique
38114 VAUJANY
Tel. +33 (0)4 76 80 71 80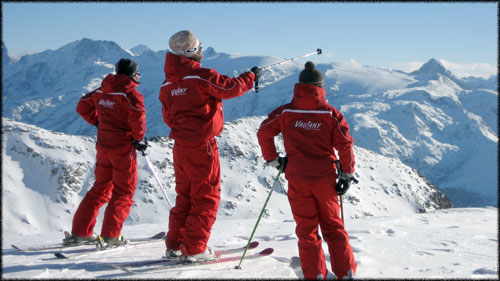 ---


Highlights real
Take a look at the recent video the Vaujany ESF have made, it really sets the scene well in our eyes!
Choosing ESF Vaujany means opting for a family friendly ski school, enjoying the secluded and beautiful ski area of Oz-Vaujany but also the extensive and large ski area of Alpe d'Huez
Please enquire and book the various courses direct!
---
Prices
Vaujany ESF - Ski School Prices
Options
Cost
1 lesson 09:00 - 11:30 or 14:45 - 16:30
€35

6 days. Ski school a.m., lunch


(plus nursery pm which is charged separately)

€245

plus (€95)

6 days. Ski school a.m., lunch and ski school p.m.
€355
6 days. Ski school a.m., no lunch and ski school p.m.
€245
6 days. (4 hours a day)
€210
6 mornings or afternoons. (2 hours a day)
€135
Children will be issued with an ESF bib for which you will be charged a deposit of €6.50. Group lessons / ski school classes are available in the afternoons only during school holidays.
Please note: Afternoon adult classes are sometimes not available
Vaujany ESF - Private Tuition Prices
| | | | |
| --- | --- | --- | --- |
| Duration | Persons | | Cost |
| Between 12.00 and 2.00 p.m. | 1 - 2 | €42 1hour | €75 2hours |
| Between 12.00 and 2.00 p.m. | 3 - 4 | €60 1hour | €108 2hours |
| Half day, morning 09.00 - 11.45 | up to 4 | 2.75 hours | €180 |
| Half day, morning 09.00 - 12.00 | up to 4 | 3.5 hours | €190 |
| Half day, afternoon 14.15 - 16.30 | up to 4 | 2.25 hours | €145 |
| Half day, afternoon 13:00 - 16:30 | up to 4 | 3.5 hours | €190 |
| Full day 09.00 – 16.00 | up to 4 | | €330 |
In most instances you can add another person to a group for €15
---
Child Ski Classes in order of competence
Piou Piou
Ourson
Flocon
1 Star
2 Star
3 Star
Bronze Star
Gold Star
Competition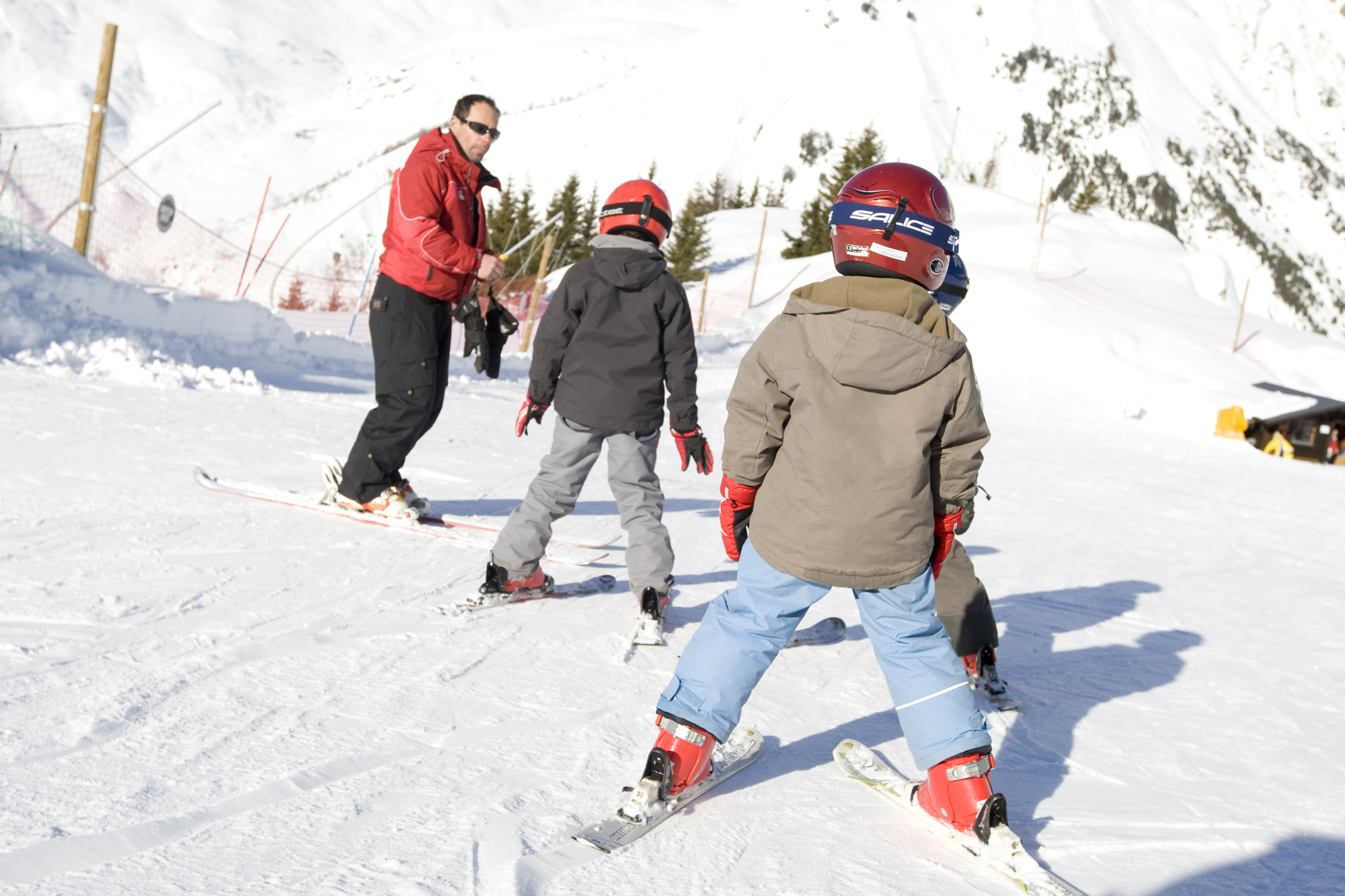 ---
Ski Kindergarten
(skiing in the morning and afternoon child care)
There are tailor-made packages of activities provided by Vaujany's small, friendly ski school (Vaujany ESF). From 3 years to 5 years inclusive children can join the local, friendly, Vaujany ESF ski school, starting in the ski kindergarten and progressing to the other nursery slopes as appropriate.
Ski school meets at 09:15 at the main lift station in Vaujany from where the instructors accompany them up to the ski kindergarten and nursery slopes at Montfrais. A supervised lunch is provided in one of the mountain restaurants (the Vaujaniate) after which the younger children are accompanied down to the village creche for the afternoon whilst the older children join their afternoon ski classes.
Vaujany Ski School / Ski Kindergarten
3 and 5 year olds 09:00*– 17:00
Ski Kindergarten €245 for 6 mornings and supervised lunches
Plus €95 for 6 afternoons in the day-nursery.
*Start times may vary high/low season
---
Ski School
Not just for kids! Get to grips with the slopes and get taught techniques from the ground up. From snow plough to skiing parallel, from sliding to carving, the local Vaujany ESF will have you zooming along in no time. Both morning and afternoon lessons available as well as the full day options
Parents can choose to rendezvous with their children at Montfrais before their lunch, after their lunch or at the end of the day. So parents have complete flexibility and can take the opportunity to ski far and wide should they choose to without having to return at midday!
If at the end of the day parents wish to pick their children up at 16:15 from the nursery slopes at Montfrais they can then finish the skiing day, en famille, enjoying a few gentle runs together. Alternatively you can collect the children from their instructors at the main lift station between 16:30 & 16:45, the same place where you dropped them off!