Welcome to Ski Peak!
The Vaujany Chalet Specialists
Welove2ski and Ski Peak love nothing more than to ski all day when the opportunity presents itself (much like yourself I'm sure). We have the same outlook on life and therefore we have a lot to talk about with each other. Both of our teams are dedicated to bringing you the best service possible, whether that be information on skiing all around the globe or giving you a ski holiday you will never forget!
---
VAUJANY (1300m - 3300m)
It's just different! Part of the sunniest resort in the French Alps with more than 300 days of glorious blue skies a year and perched on a beautifully scenic slope in the corner of the Alpe d'Huez resort.

Vaujany is perhaps the ultimate backdoor ski resort thanks to its cable car and its incredible facilities. Over the years it as built up to accommodate the eager tourist wanting to have everything at their fingertips – spa, bowling alley, swimming pool, gym, ice skating rink, restaurants etc. In doing so it has created 3 parts to the resort which are all connected by a sophisticated lift system comprising of escalators and a small funicular... pretty snazzy eh!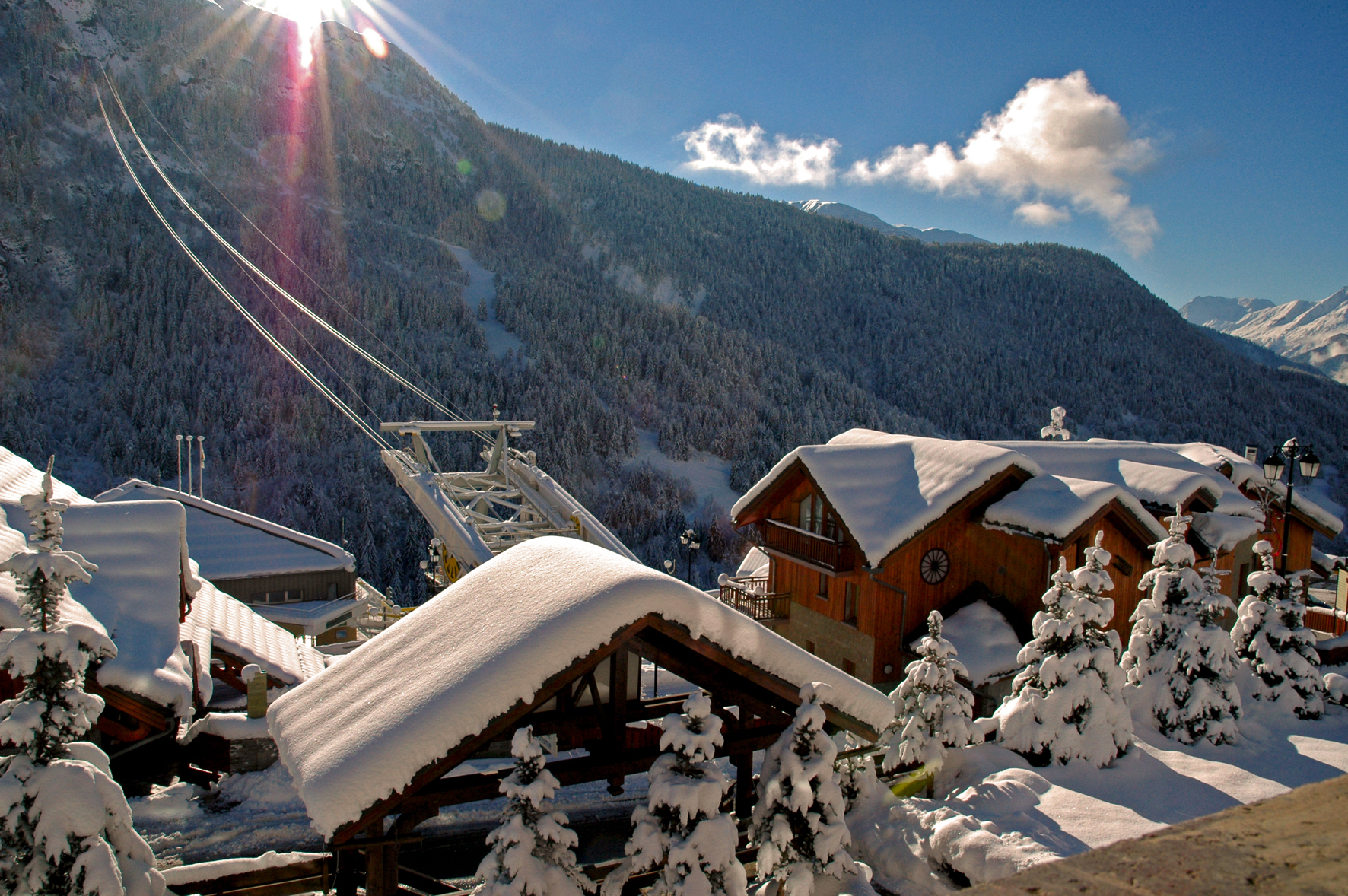 ---
A skiing holiday to Vaujany
Allows you to appreciate why the village is winner of both the prestigious Famille Plus label and the coveted Alpes Magazine Best Family Resort (2008).

A skiing holiday with Ski Peak in this stunning village ski resort lets you fully indulge in luxurious catered or non-catered accommodation, world-class cuisine, unbeatable skiing – a great local ski school and the longest black run in Europe, plus 2200m of vertical descent without using a lift. Perfectly linked to Alpe d'Huez, it has proved a winning combination for more than 25 seasons and one that ensures an extremely high guest return rate year after year.