Splish Splash Splosh!
Fancy a dip?
It's hard to beat mountain life during the winter but mountain life in the summer is also unbelievably refreshing.... and refreshing is the very word our clients used last week to describe their whitewater rafting experience!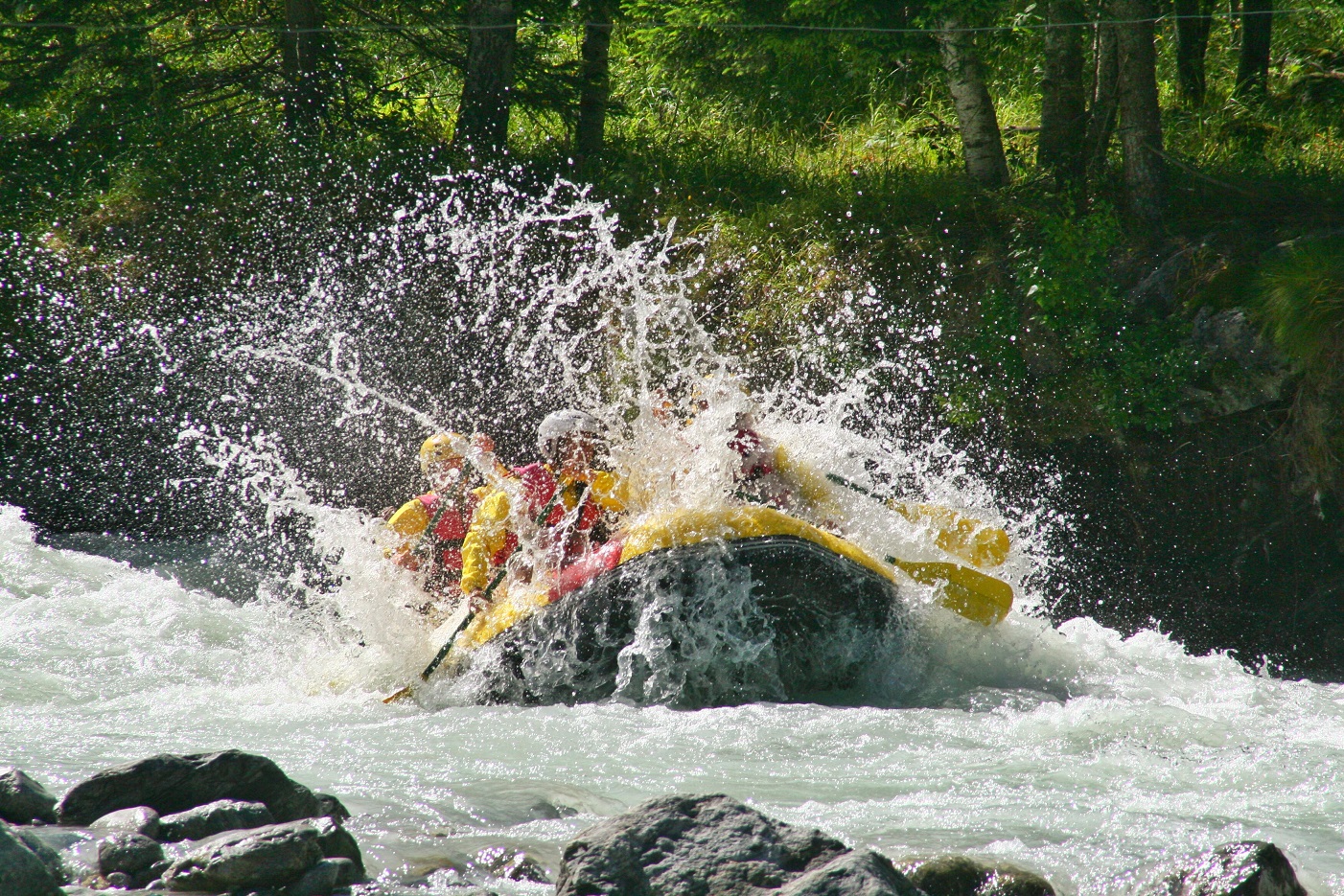 About thirty minutes away, between Venosc and St Christophe (both worth a visit) is the rafting and canoeing centre 'Veneon Eaux Vives' offering some thrilling outings on the river accompanied by experienced instructors. The mountain rivers flow furiously as they are fed from the melt waters running off the glaciers high above. There are various options available; from a 30 minute/hour dip, to a three hour adrenaline rush, to a full days excursion - this activity is guaranteed not to disappoint.
For those that want more of a rush...
Already ticked water rafting off the bucket list? Well there's other, more daring options to consider that require more skill and adrenaline junkie attitude.
Hydro Speed
You shoot down the river with a body-board. Half-in half-out of the mountain water, you are closer to the action and guaranteed a good soaking!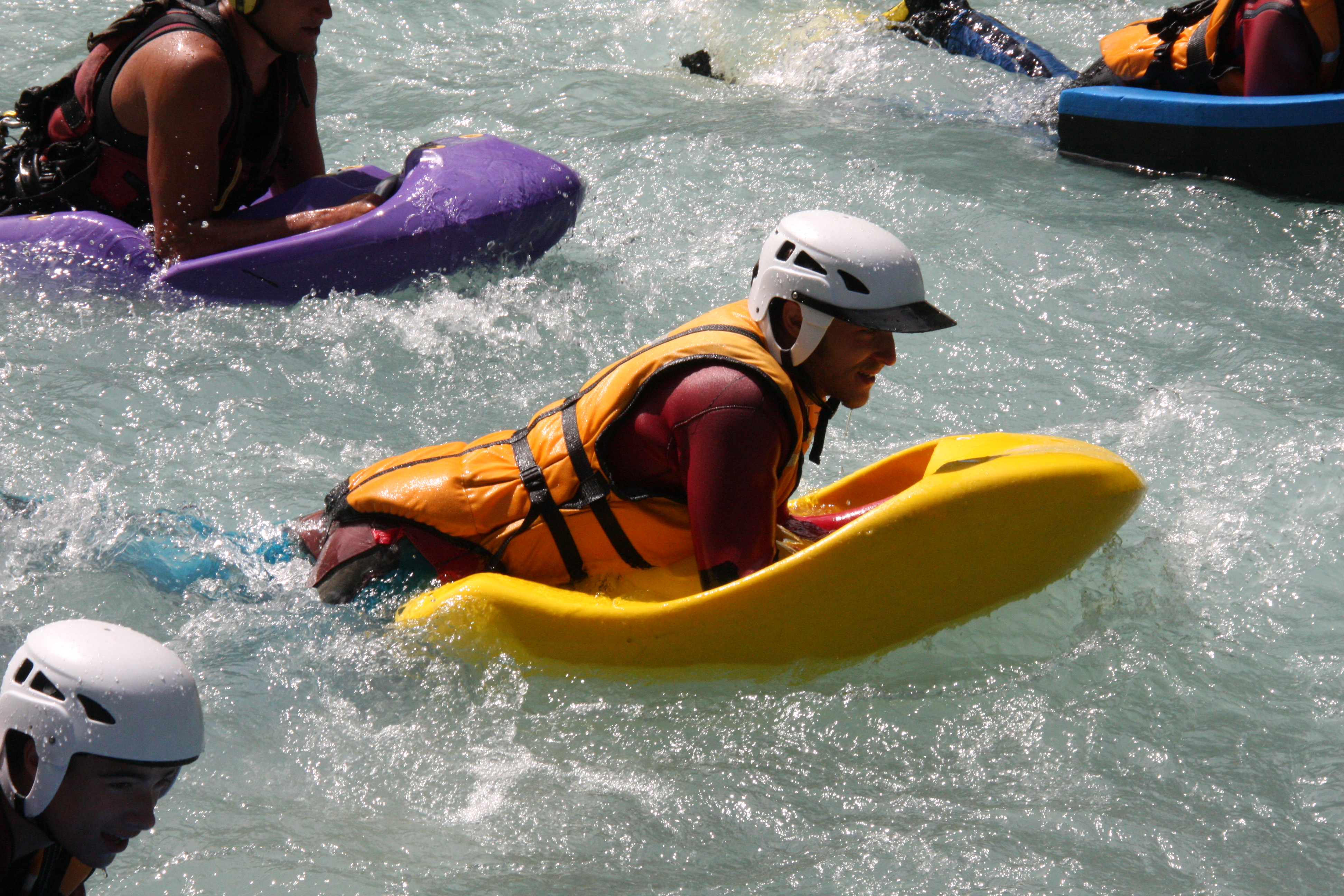 Hot Dogging
This is basically canoeing in the river rapids. The raft is a flexible and robust made from strong rubber and inflated. There are two spots in this raft where the back person must respond to what is thrown at you and steer while the front person is in charge of speed and getting sprayed in the face!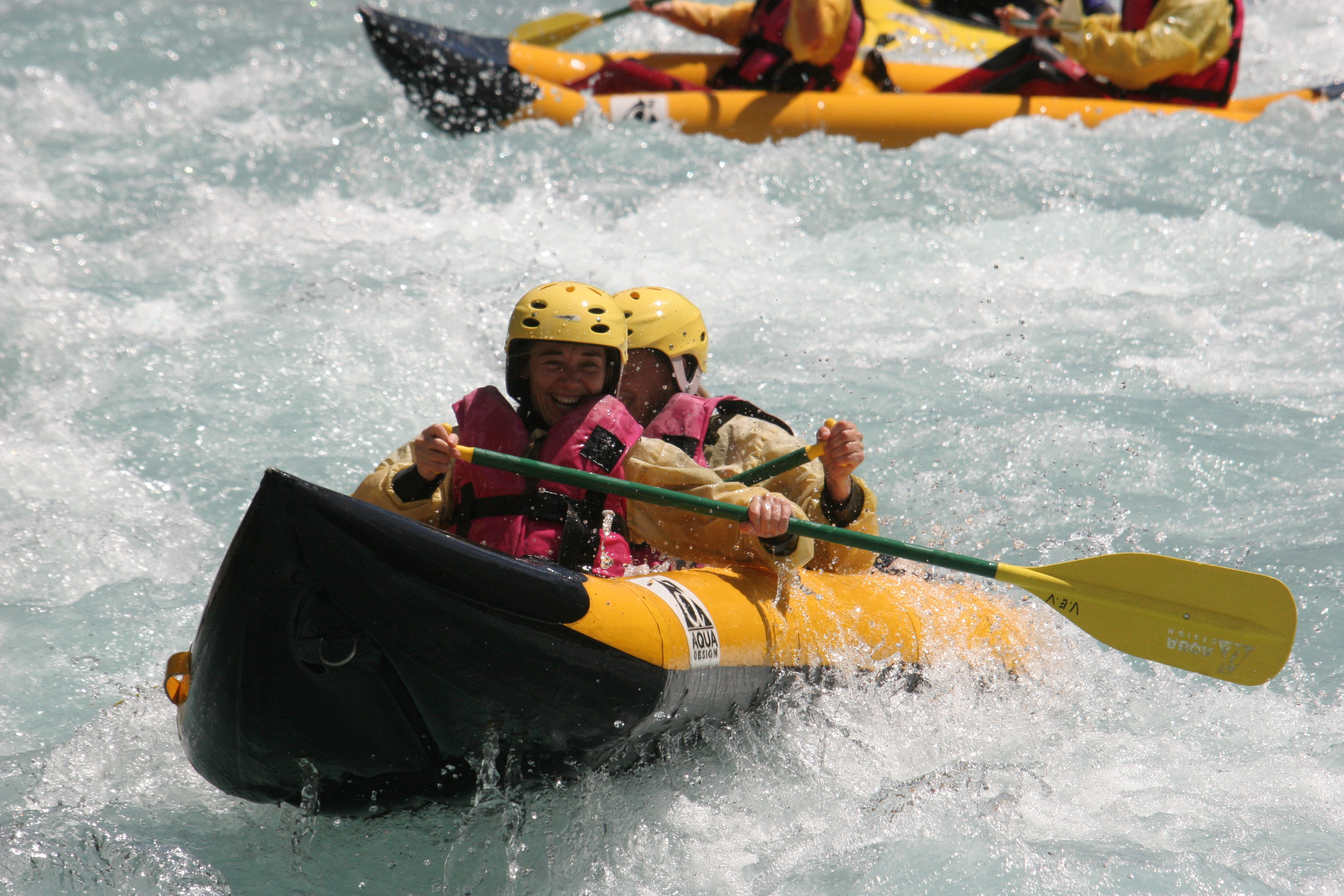 Kayaking
The kayak is small, robust and plastic in order for quick maneuverability. It can endure any scraps with the boulders in the water. This is a lot of fun but you must be a skilled kayaker to tackle these waters!