Returning To Cycling After Injury
It's always frustrating to be on the receiving end of an injury. Cyclists, especially professionals, work hard to avoid them with expensive gear along with elaborate training and nutrition programmes. Here at Peak Adventures, we discussed in a recent post some of the most common cycling injuries and ways to prevent them. We detailed basic suggestions like wearing a helmet and adjusting body positions, as well as some lesser known advice like changing your riding grip.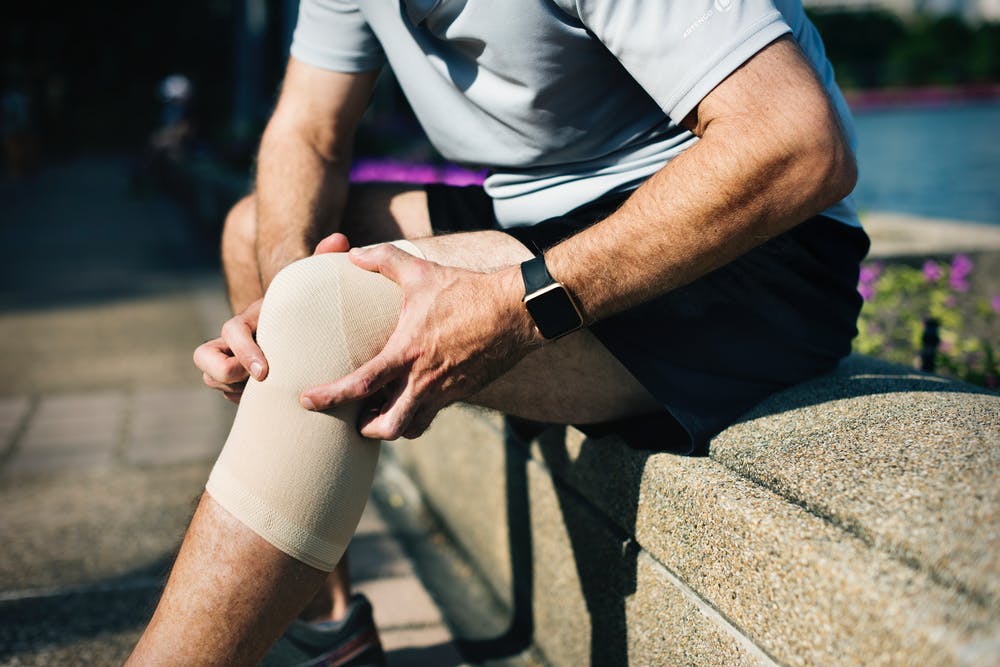 (image: Pexels)
However, while guides on injury prevention lower your chances of getting hurt, they don't offer a complete guarantee. There are factors simply out of a cyclist's control— like unpredictable weather— that can lead to crashes and injuries. The question now becomes: how do you safely return to cycling after sustaining an injury?
Acceptance and support system
The first step is always to accept that trauma has occurred and you will most likely spend a significant time away from cycling. Injuries are tough especially for those who cycle for a living, but there's no point dwelling on what has already happened. Always try to look forward and create a plan on how you can recover from it.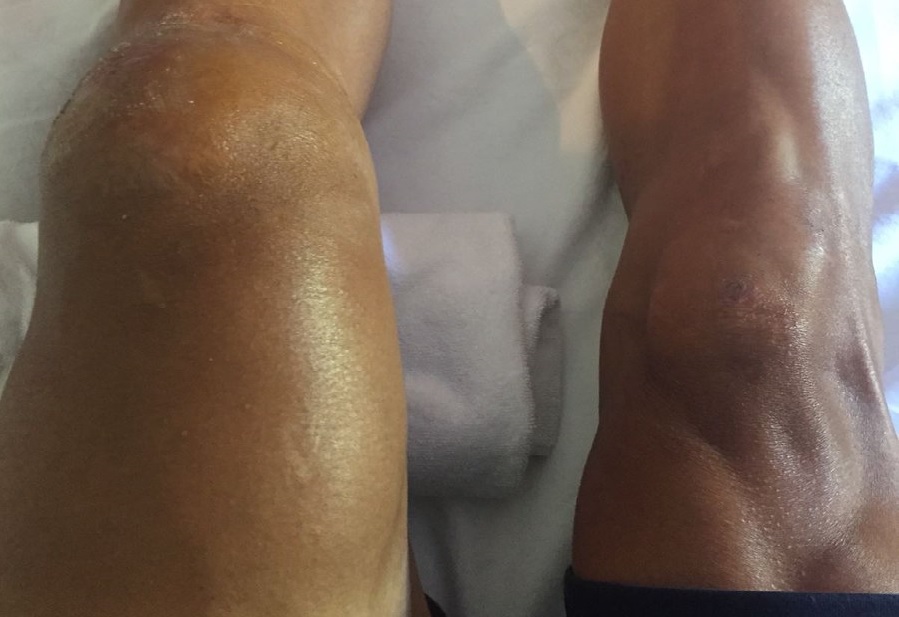 (image: Philippe Gilbert Twitter)
What helps is having a strong support system. For example, Philippe Gilbert suffered a serious injury to his kneecap in 2018. The Belgian professional road cyclist crashed into a stonewall after losing control of his bike on a sharp curve. A day later, Gilbert shared an image of his extremely swollen kneecap. He also uploaded a video updating his supporters about his condition and showing his gratitude towards their well wishes. Being surrounded by people who can provide comfort and strength can be a huge boost for your morale. It can keep you stay motivated and determined to regain your strength as a cyclist.
Low-impact exercises and physical therapy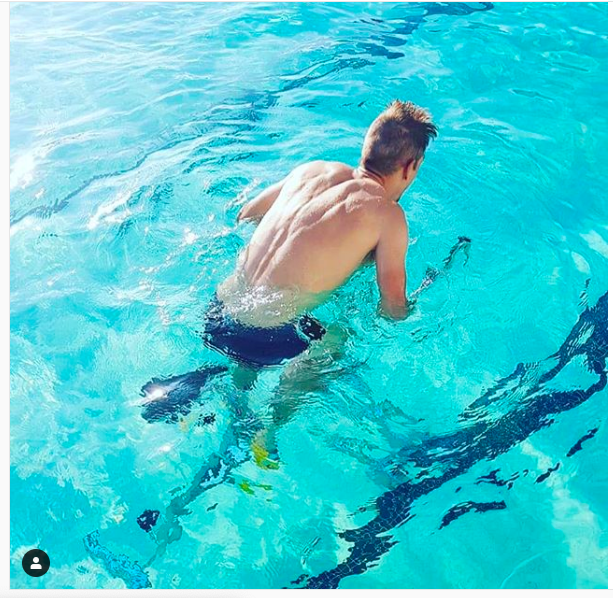 (image: Philippe Gilbert Instagram)
While kind words certainly provided some hope for Gilbert, he also put a lot of work into his recovery. Instead of hitting the road with his bike, Gilbert hit the pool with his bike for some training. Aqua cycling is a safer and low-impact alternative to regular road or trail biking. It's particularly helpful for people with limited mobility due to old age, painful joints, or injury recovery. The buoyancy of the water provides support for muscles and joints but that's not to say that it isn't an effective workout! The water adds resistance which can be quite challenging.

You can also try swimming for similar benefits. This is important if you want your return to training to be faster and more efficient.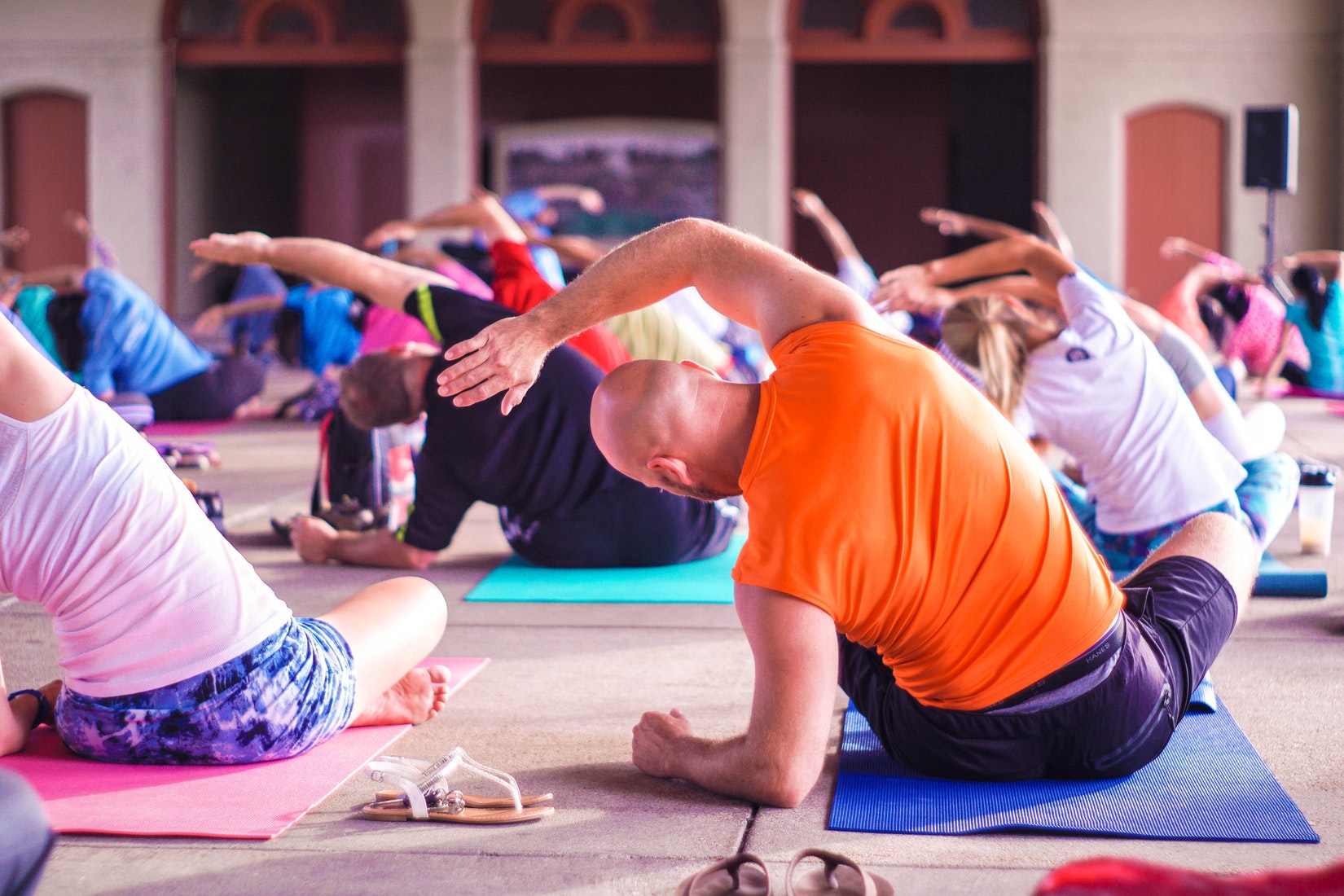 (Image: Unsplash)
If your injury is centralised in a certain area, you'll most likely be able to perform other workouts. The key is to maintain a certain level of physical activity that won't contribute to your current injury. For instance, yoga is a relatively safe rehabilitation exercise that's beneficial for just about any type of pain. It can offer great relief for overall muscle soreness and back pain, which a lot of cyclists experience. PopSugar also emphasises that you get to use your breathing as a mindfulness tool. In yoga, you'll be able to develop a deeper awareness of your aches and pains so that you can address the issues more directly.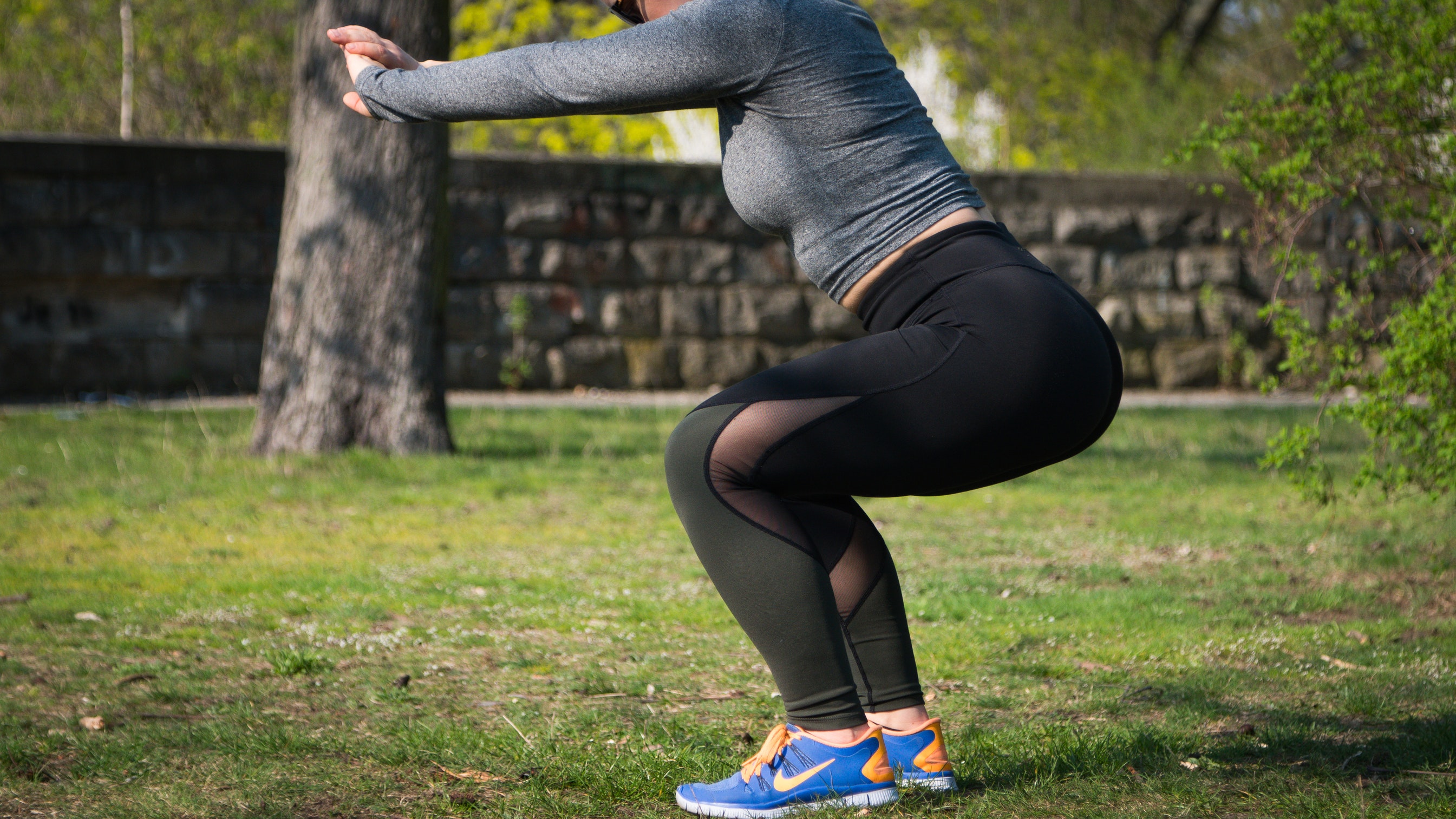 (image: Unsplash by Gesina Kunkel from www.happyveganfit.de )
You can also focus on training muscle groups surrounding vulnerable joints. For example, you can't really strengthen weak knees but you can build the muscles that support them, such as the hamstrings, quadriceps, and glutes. Heel raises, squats, and glute bridges are simple but effective lower body exercises that can be done with or without added weights.

Gradual retraining
It goes without saying that you shouldn't hop on the saddle and attempt a 100km ride on your first day back. You need to increase the time and intensity of your rides at a gradual pace for the next few weeks or months. This limits the shock that your body has to go through after a long time of inactivity. It also ensures safety on the road.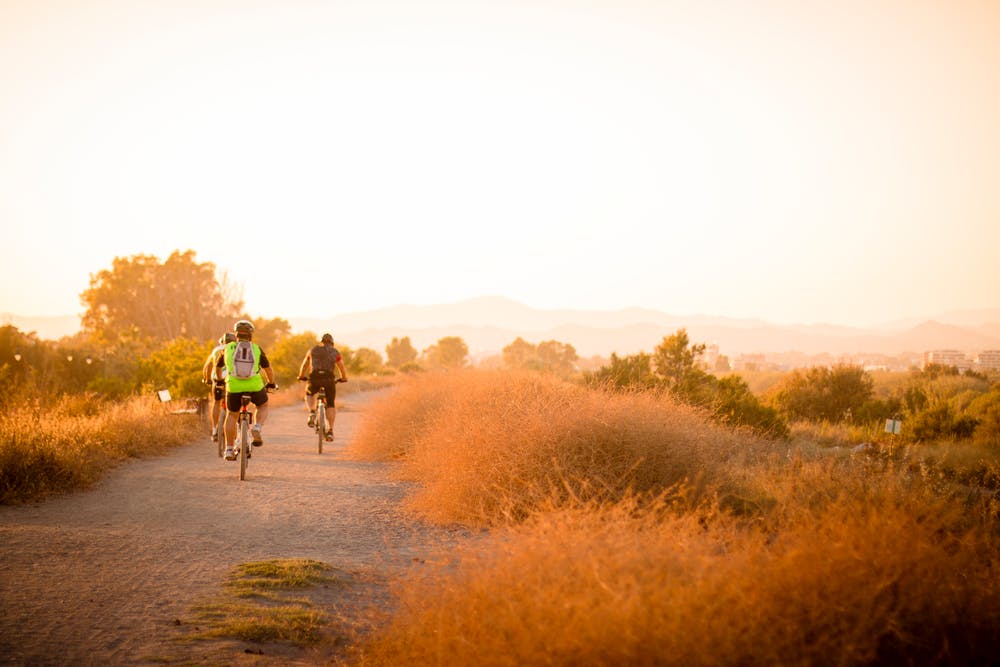 (image: Pexels)
On your first two weeks back on the bike, find an easy route that can be completed in about 30-45 minutes. Make sure that you keep the intensity light to moderate and you don't push yourself too much too early even if you feel like you can go longer.
Add another 15-30 minutes for your next few weeks of training, with added resistance this time. You can work on hour-long rides on your second month with moderate intensity, but always make sure to give your body enough time to recover in between sessions. Follow a similar pace while you're still in recovery mode until you can return to training at your previous level. Then, you can attempt harder routes like the hairpin bends of Alpe d'Huez, which can be your post-injury goal.

Listen to expert advice
If you get injured, it's always wise to seek the help of doctors and follow their expert recommendation. It's not just about listening to your own body; it's also about listening to a professional who has a better idea of recovery timelines.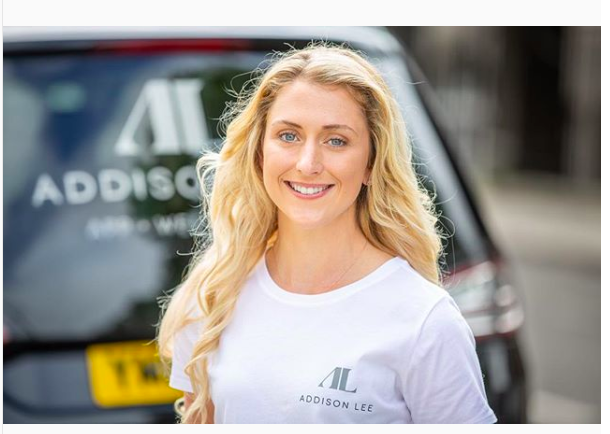 (image: Laura Kenny Instagram)
This might mean pulling out of important trips or races, a decision that many athletes have had to make during their career. In 2017, ESPN reported that a hamstring injury forced Laura Kenny to withdraw from that year's Six Day Berlin event. A representative stated that she was "undergoing treatment and hopes to return to full fitness soon". She had just come off the highs of the 2016 Olympics, where her gold medals had made her one of the top British sportswomen of this century and the country's most successful female Olympian. When you're riding on top of the world, taking a step back can sometimes be a difficult decision to make. That can also happen when you're aiming for a personal best on your bike. Ultimately, it is a decision that has to be made for the sake of your own career and longevity as a cyclist, professional or not.

Nobody wants to get injured in their lifetime but unfortunately, it happens to a lot of people. Follow these steps if you want to make a full recovery and hopefully come back stronger than before.