Reasons Why You Might Need A Camping Cooler
Going camping is one of the best experiences you get to share with your family and friends. Likewise spending a couple of days alone in the wilderness, far away from the fast and stressful city is just what the Dr ordered. Something along these lines will be refreshing and will recharge your batteries.
If you're planning a camping trip, there are some essentials you shouldn't forget at home. These are going to make your days in nature much more enjoyable and comfortable. Depending on how you operate, one of the most important things to pack, could be a camping cooler.
Let's see what makes this part of your camping gear so important.
Easily Moved from One Place To The Next

People who haven't experienced portable fridges, don't know enough about camping gear! If you suggest to take a cooler, they might think it too much hassle. It's important to know that situation and enjoyment out of your time away can be very dramatically increased if you can reach over and grab a cold beverage. You will be able to enjoy a cold beer, white wine or coca cola all within easy reach.
Thanks to modern materials such as plastic, these coolers are lightweight. And not only that, some of them even have wheels so you will not have to carry them around. No need to worry about transporting it or pulling a muscle.
The Great Size Variety

Another great characteristic of camping coolers is that they come in different forms and sizes. Some of the top picks when it comes to coolers are big enough to store food for an entire army... just one, big enough to store large amounts of food and beverages. Some coolers come in impressive sizes of 50 gallons and more. This capacity will ensure you pack everything you need.
Those going on a weekend trip, alone or with a partner, will be able to pack all they need in smaller coolers. The ones with up to 10 gallons' capacity will be enough for you and your companion to have a nice couple of days, without worrying about the food and drinks. And it will be enough for a whole week if you go on your own.
Not Too Expensive

Believe it or not, camping coolers are not very expensive. Some people might be postponing the purchase of this item thinking they will swallow a bigger chunk of their budget. However, for around £100, you'll be able to find a cooler of great quality and durability.
Still, this doesn't mean that all of them are on the cheaper side. If you want to buy something of the highest quality, you might have to give up to £500. Those who enjoy the great outdoors and take these types of trips often will not find this investment as the wrong one. It doesn't matter if you're new at this or not, you will see all the benefits of this item when you use it for the first time.
Durable & Waterproof
One of the biggest benefits when it comes to camping coolers is that they are extremely reliable. Without a doubt, this is the best food storage you can have when you're spending days in nature. There is no need for you to worry about whether your food and beverages will stay intact during this trip. It can withstand very high and very low temperatures and all sorts of harsh weather conditions.
Not only that, but your food will also stay nicely organized. Modern-day coolers have compartments that will allow you to arrange them in the way you find suitable. For that reason, you will have less to worry about your meals and get to enjoy the time with your family and friends.
Keeping Your Food Cold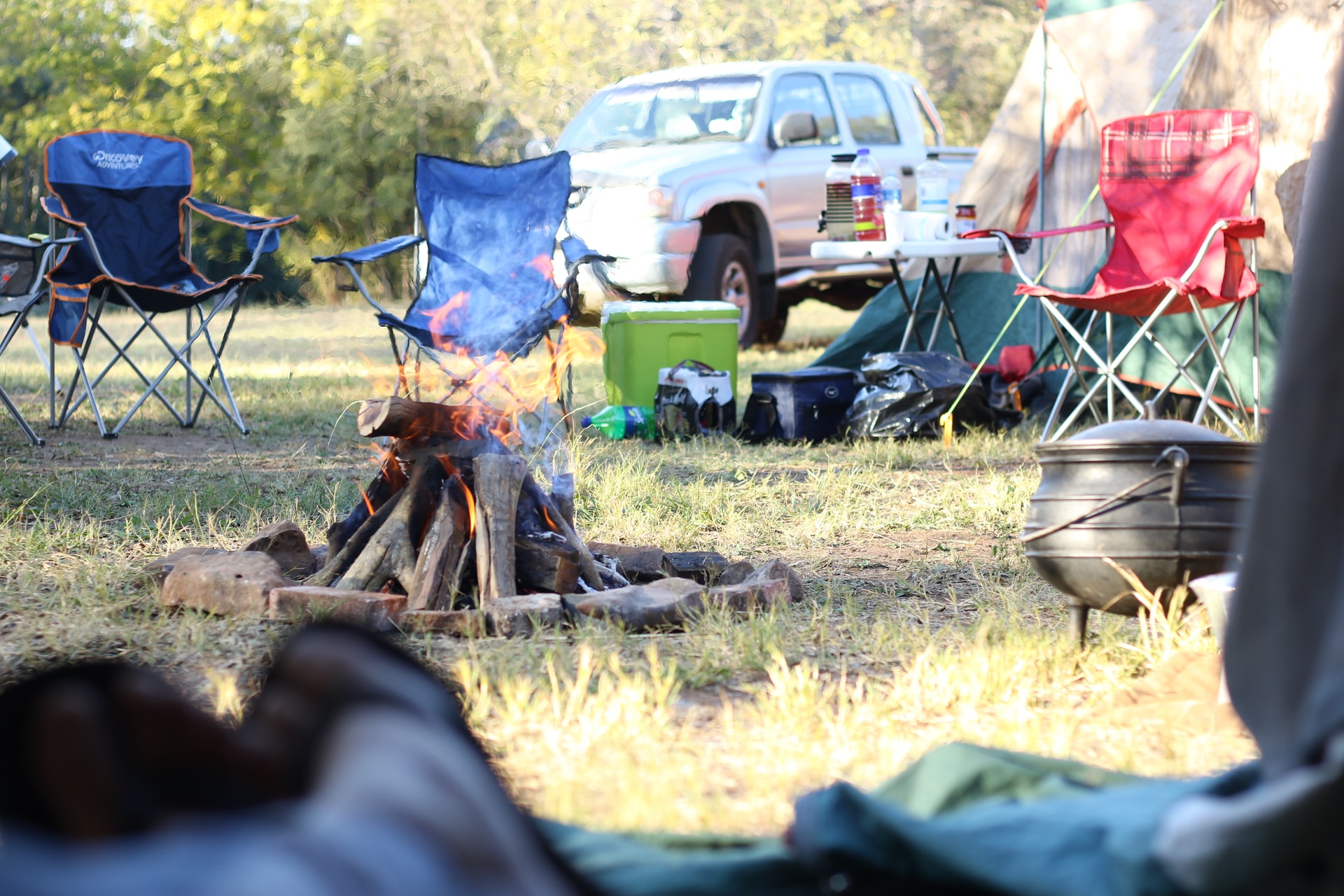 Although this might sound a bit too obvious, this is the key reason why people buy coolers in the first place. You will not have to worry about your food going bad or your beer getting warm. If you decide to buy some of the more modern models, your supplies will be able to stay fresh for up to 5 days. Also, some of them come with two different compartments, one that keeps the food cold and the other that keeps it warm.
There is no doubt that a cooler is a great asset for anyone that goes camping. Durable and easily carried around, they will be able to provide you with food and beverage supplies that will last you for days. And all at the right temperature.