La Marmotte
Probably one of the most popular cycling sportives in the world!
La Marmotte has now been running for over 20 years and it is one of our local sportives. The event takes place on the Saturday the 4th of July has attracted 7500 riders, all of which signed up and sold it out in 12 hours!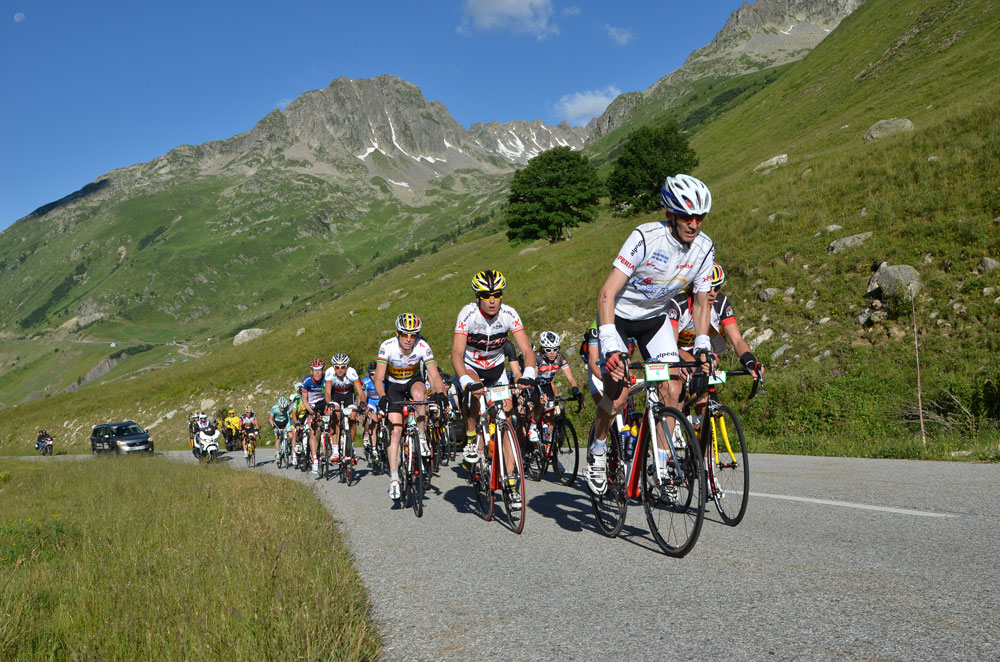 Vers de Col de la Croix-de-Fer ©Sport Communication

It's HERE!
The competition is around the corner and we are brimming with excitement! All of our accommodation has sold out except for two remanining rooms in Saskia
The event is a true test of stamina and riding ability starting in the market town of Bourg d'Oisans at the base of Alpe d'Huez covering 174km route and a total of 5,180 metres of climbing back to the top of Alpe d'Huez...it is a massive challenge.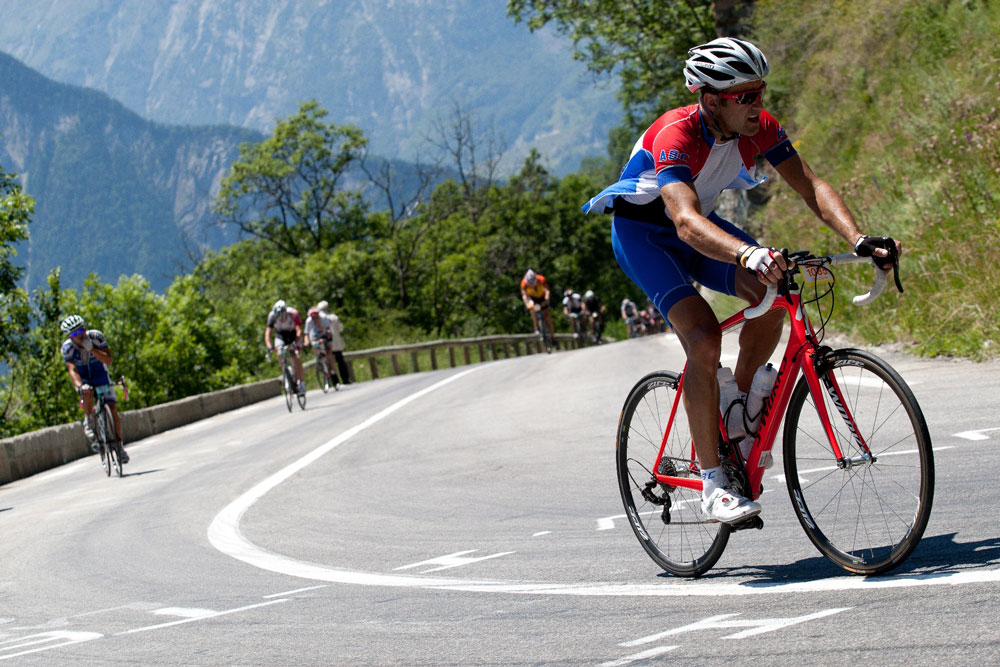 On the way up the 21 hairpins of Alpe d'Huez ©Laurent Salino - OT Alpe d'Huez

New Route
The RD1091 is closed at the 'Grand Tunnel du Chambon'. As a result, the 2015 Marmotte route will change.
The 2015 round tour will feature similar numbers than the historical route: 170 km and 5100 m height gain.
The itinerary will be located in the Oisans and Maurienne areas, with mythical roads and cols:
Bourg d'Oisans (719 m);
Col du Glandon (1 924 m);
Montvernier hairpins (777 m);
Col du Mollard (1 630 m);
Col de la Croix de Fer (2 058 m);
Bourg d'Oisans (719 m);
Alpe d'Huez (1 880 m);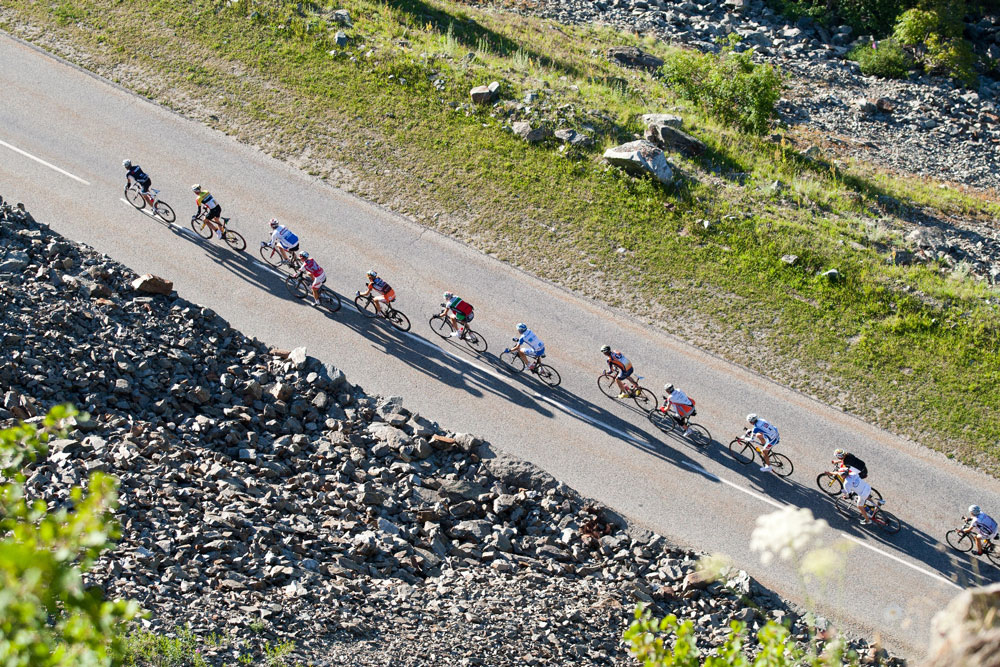 Straight up the Col de la Croix-de-Fer ©Laurent Salino - OT Alpe d'Huez