The Tunnel du Chambon Re-opens!
As most seasoned travellers to Alpe d'Huez and the surrounding Oisans area will know, the Chambon tunnel has been closed since April 2015. This was due to many significant movements within the mountain, leading to a landslide and subsequent investigations. The issue threatened to wipe the road and tunnel off the map all together!
The tunnel was closed and classified as too dangerous for traffic to pass through due it being so unstable, with the likelihood of it collapsing. The road in question is part of the Col du Lautaret, linking the Oisans area to La Grave, the renowned off piste paradise and further destinations such as Briancon and Serre Chevalier etc... It's a very important link for the local communities for work, school, goods and services.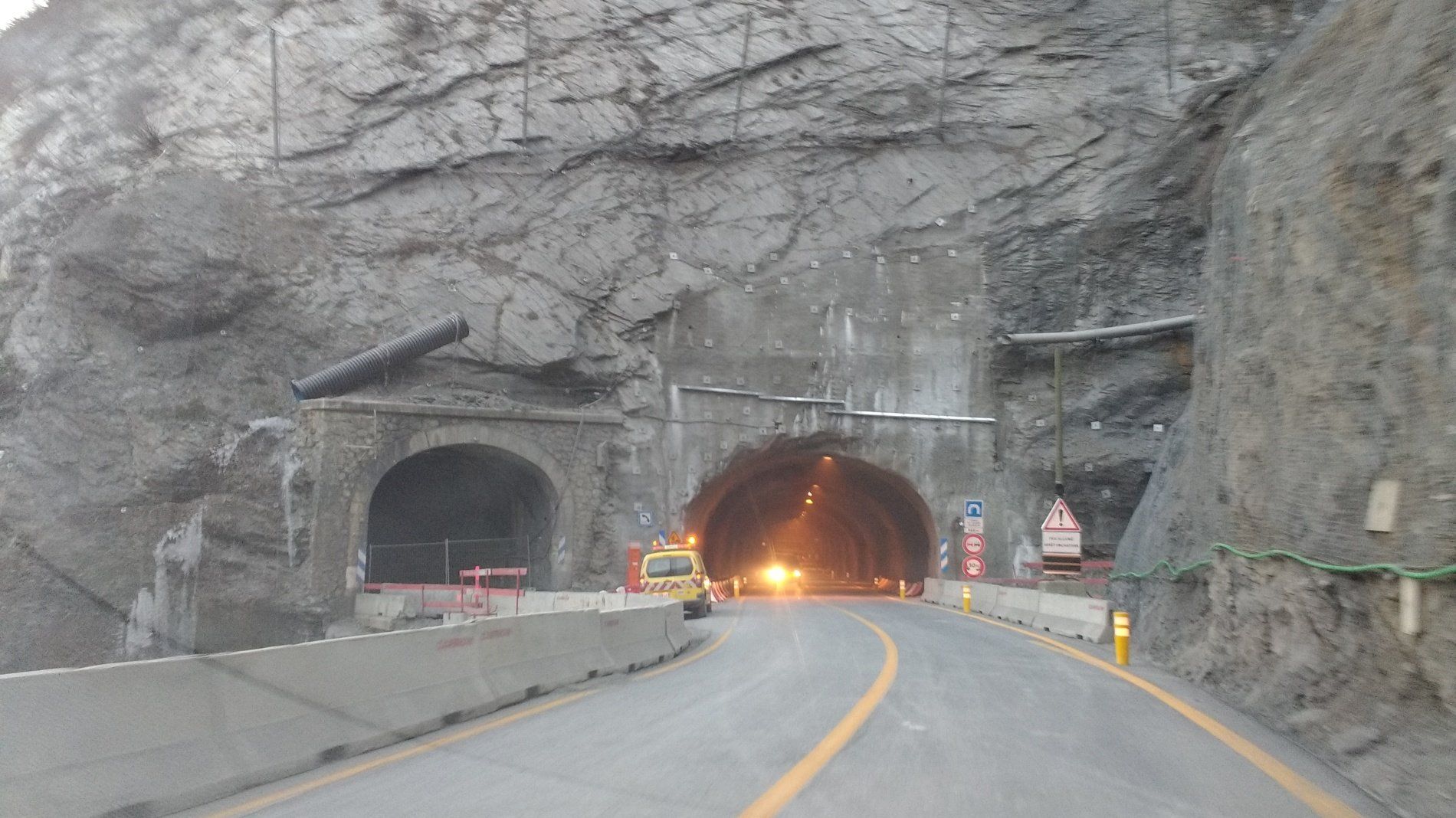 New tunnel section on the right - old petit tunnel du Chambon on the left / photo credit @ Ian Huyton
The tunnel and mountain have since undergone a prolonged effort by the local government to stabilise it, leading to the tunnel opening intermittently on a few different occasions. It's due to open again today for for the peak summer holiday time; 13th July until the 21st August. During the Tour de France week there will be a special effort to stop all late night work, in order have as smooth circulation as possible.
Cyclists are not however permitted to use the tunnel. Instead they are to use a new route (1091) which has been used over the past two years to funnel local traffic to and from the two affected areas of Bourg d'Oisans and Briançon. The road is on the other side of the Barage du Chambon and was historically a farmers track in places. It has now been made into a proper road, perfect for cyclist enthusiast. One can now enjoy cycling in relevant peace with a view of the Lac du Chambon... In the past cyclsits have complained that the tunnel is extremely scary to cycle.