7 Useful Remedies For Morning Yoga
Not everyone can take it upon themselves to wake up early in the morning to carry out one form of exercise or the other. Some people would hardly leave their beds in the morning without a very appealing reason to do that. That's why exercises such as early morning jogging don't sit right with them mostly, especially during the winter.
However, for people with interest in yoga, this is one reason to get up in the morning and get up early at that. It may become a while before you're used to this routine; however, the benefits are very noticeable, and you will feel different on days when you miss a practice.
It will be best if you start to practice your yoga from the moment you wake up. It should flow from your very first thought in the morning through to your breakfast, etc. You can use the following tips, practices, and techniques to keep your head clear and energize you even before you get the mat.
1. Early morning meditation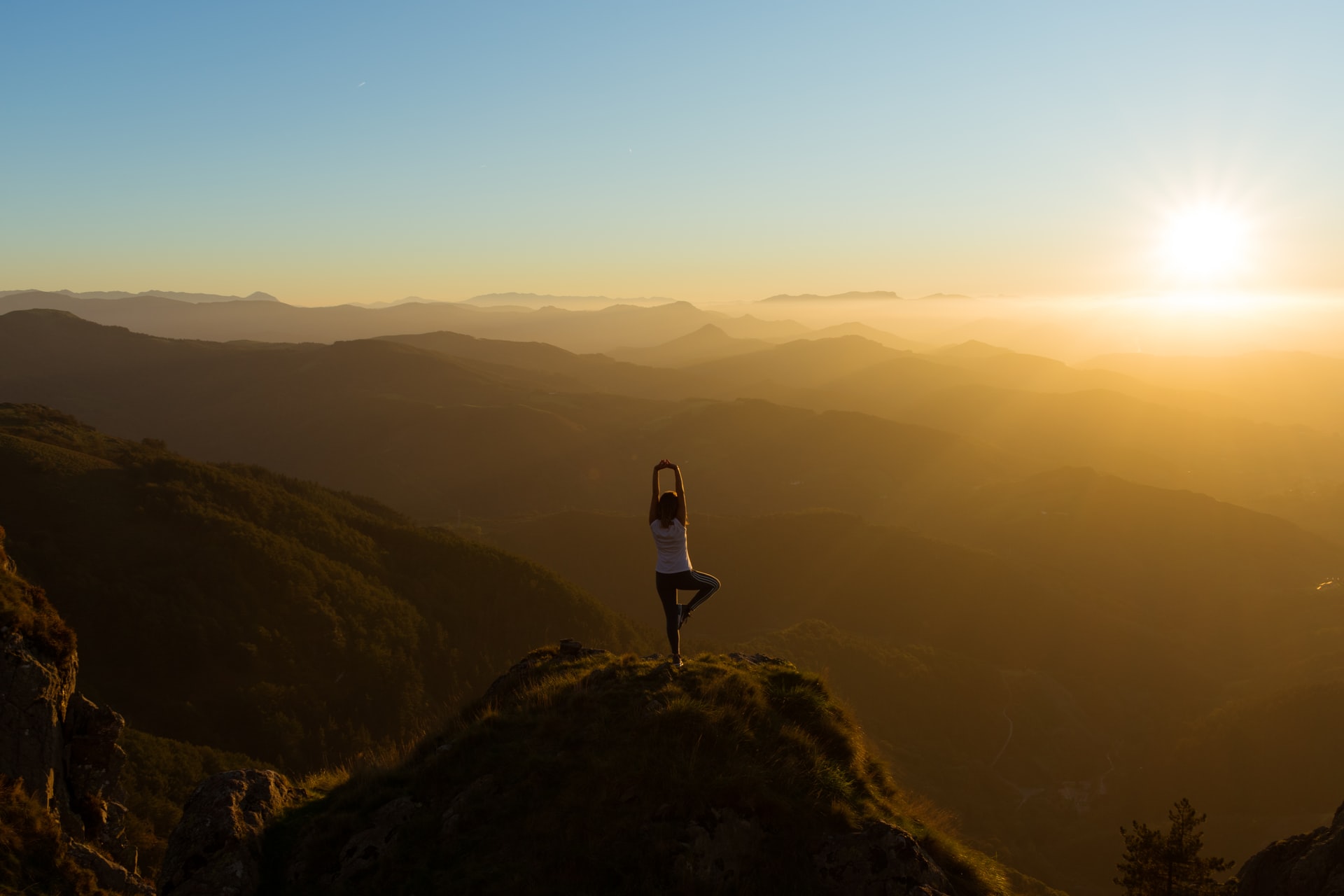 Photo by Eneko Uruñuela
Morning meditation is a common feature for many yogis. From the personal experiences of yogis, early morning meditation helps clear their heads and take care of any mental clutter. It is one of the best ways to prepare for the day. According to one of the best writing services of Ayurveda, it is easy to get off the bed every morning when you already set the alarm to wake up before dawn to have a quiet time of your own. This also keeps you energized for the day ahead.
There are different morning meditation types that you can try to keep you focused ahead of what might be a busy day or to help you with visualization for you to start your day positively.
2. Choose a mantra for your meditation

Photo by Zoltan Tasi
A big part of your early morning meditation session would be to choose a mantra that you will use. The advantage of this is that it helps you create an intention or focus for the whole day. Some of the common mantras that you can choose from are Gayatri Mantra (for invoking the sun's light to help transcend suffering), Shanti Mantra (a peace chant), etc. You can also go for something personal to you.
3. Have a healthy breakfast

Photo by Jannis Brandt
There's no way you will maximize your yoga practice if you don't take a healthy and nutritious breakfast. This is an essential part of your practice. A healthy choice of breakfast includes chia seed breakfast, green smoothie, etc. Taking food rich in protein, fiber, energy-supporting vitamins, and other vital nutrients will help you make the best of your yoga practice. You can as well kick off daily digestion with warm lemon water or add a scoop to your morning tea.
4. Take a walk outside

Photo by Andrea Piacquadio
Many advantages come with the simple act of taking a walk outside. A mindful walk in nature can help keep your mind peaceful and at rest while also increasing your concentration level and boosting your awareness. Science also proves that spending quality time outdoors can cause the release of endorphins (which are feel-good hormones), reduce stress, and increase vitality. However, if the weather is not good enough for you to walk, you can do other things to keep you calm and reflective, such as journaling and gratitude.
5. Increasing energy levels

Photo by The Lazy Artist Gallery
One of the things that you willget from yoga practice is rising energy levels. The movement of the body also involves cell movement, which brings about cell oxygenation. Your whole body is reinvigorated as your cells continue to refresh the energy running between them and through them. This is a simple process, but it is also proven scientifically.
Moving your legs, arms, and head into positions that they won't be for a whole day is a good energy routine for you to start your day with. This helps you to feel lighter, fresher, and livelier.
6. Reduction of stress levels

Photo by Conscious Design
It is common knowledge that yoga practice helps to reduce stress levels. The oxygenated cells give you energy and reduce your stress levels, making you more relaxed and focused on the day's activity. A good way to get rid of all stress and spend time with great benefits to your physical and mental health is to go on a Women's yoga and meditation retreat. You wouldn't even need to worry or feel anxious about your big meeting. You're relaxed and know how to go about it because you have a low-stress level. So you are more positive in your approach to the day.
7. Practice

Photo by Oksana Taran
After everything you've done to clear your head, reduce your stress level, reinvigorate yourself, and take the nourishment that your body needs, you should still make sure that you hit the mat. You can't take away the main yoga practice from all of the previous activities.
Conclusion

Photo by Min An
There are different routines that you can follow from the comfort of your room when practicing yoga. So, if you don't fancy early morning walks, you can still complete your morning yoga exercise without it.
Author's Bio
Susanna Balashova is a creative magician in a world of (mostly) boring marketing for bestessays.com.au. She turns dreary work things to be interesting and effective and likes creating her world within some fanfic sketches. Reach out to her on Twitter or LinkedIn